With new omakase restaurants opening almost every month, there is no doubt that Japanese cuisine is one of the most popular dining choices in Hong Kong. Kappou Mu, located in Tsim Sha Tsui's latest dining hotspot H Zentre, is one of the newest additions to the scene.
A Review of Kappou Mu
It's safe to say that sushi omakase is the most commonly found Japanese cuisine in Hong Kong. Nothing beats the daily catches, freshly sliced and served. Of the cooked variety, kaiseki and kappo cuisine are the top contenders.
The difference between the two is that kaiseki is usually cooked inside the kitchens and served to guests on a tray while kappo chefs work behind an open counter and interact more with guests. At Kappou Mu, all 14 guests seated in the 1,000 sq ft space, get equal opportunities to have closer interaction with the chefs.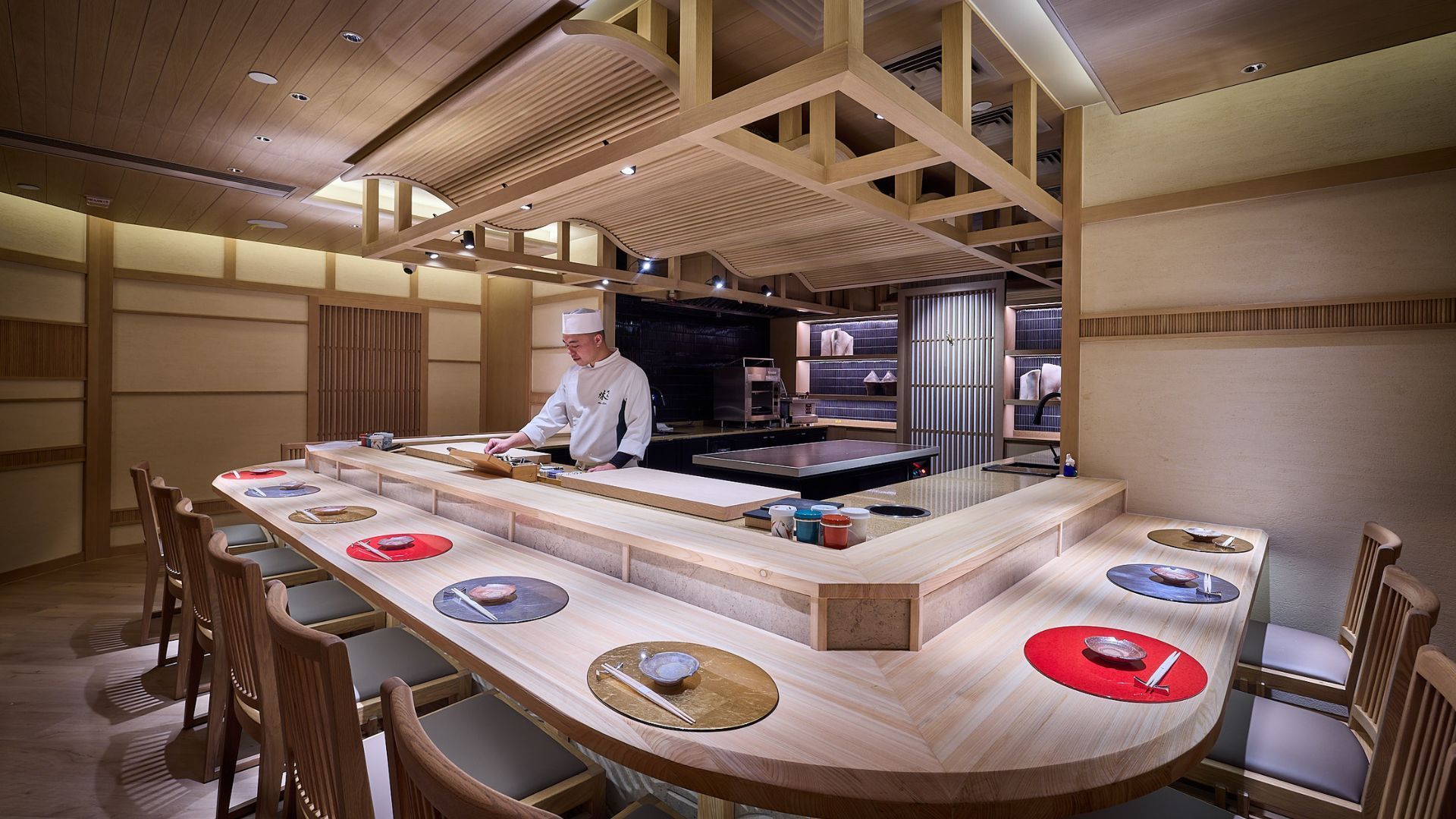 The word "kappo" means "to cut and to cook" and like all good Japanese restaurants, Kappou Mu prides itself on the freshest seasonal ingredients and prefers to let its natural flavours do the talking, which means not relying on heavy garnishes.
The restaurant adheres to the five guiding principles of Japanese cuisine, which incorporates the five key cooking methods (simmered, steamed, grilled/roasted, fried and raw), five colours (red, green, yellow, white and black) and the five tastes (sweet, sour, salty, bitter and umami or savoury).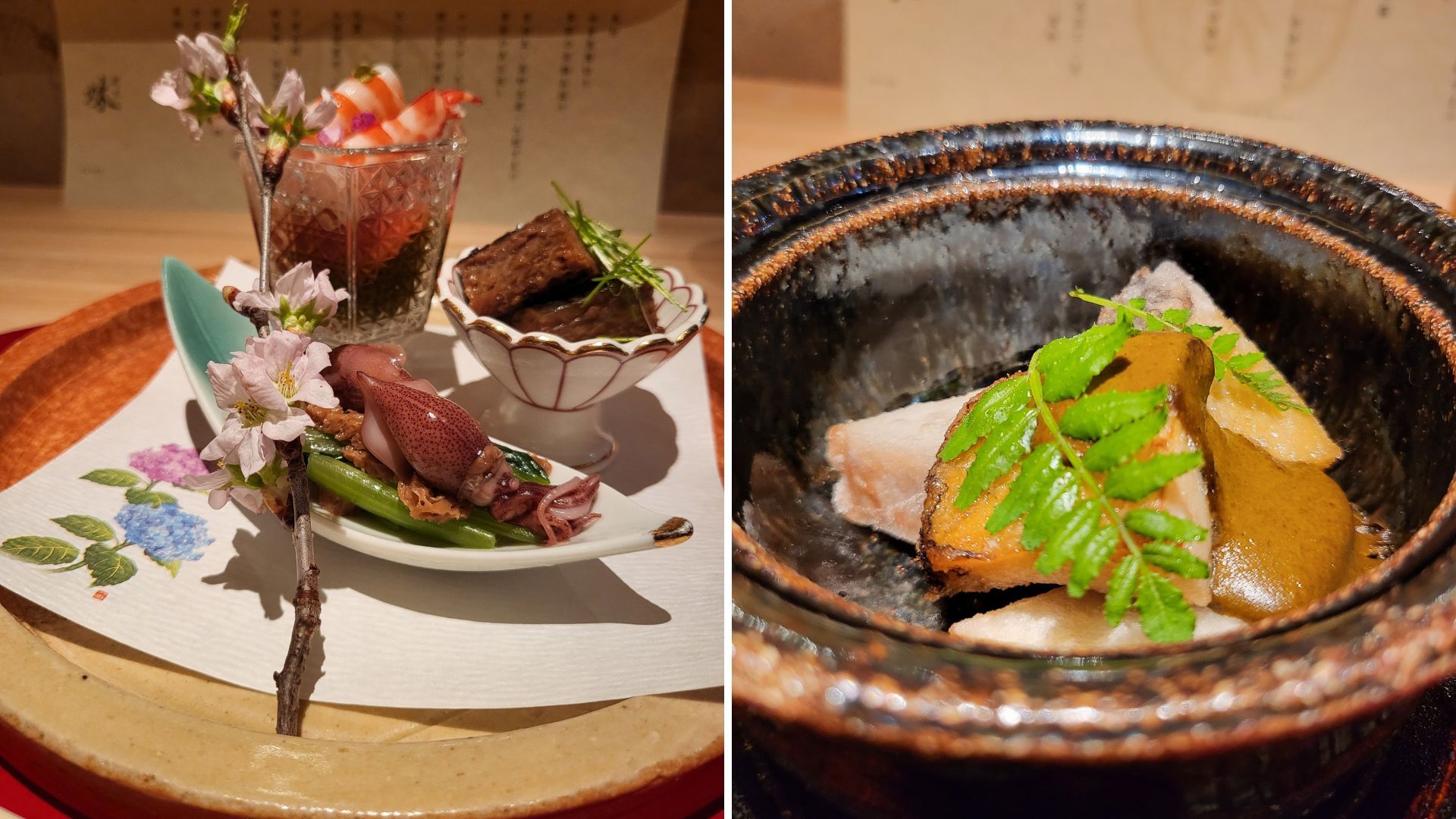 Our spring menu, which lasts until April, was inspired by the Sakura season in Japan and presented with a floral flourish. There's no sushi on the menu; to have that you have to visit Kappou Mu's sister restaurant Sushi Rin on the same floor of the mall.
We got off to a substantial start with the starters of red prawn, firefly squid and mackerel, with two pieces of everything. This was followed by a Japanese white fish sashimi, one of three raw fish courses (these change daily), followed by geoduck sashimi, served two ways – lightly seared and raw. The raw geoduck was meaty, springy and sweet.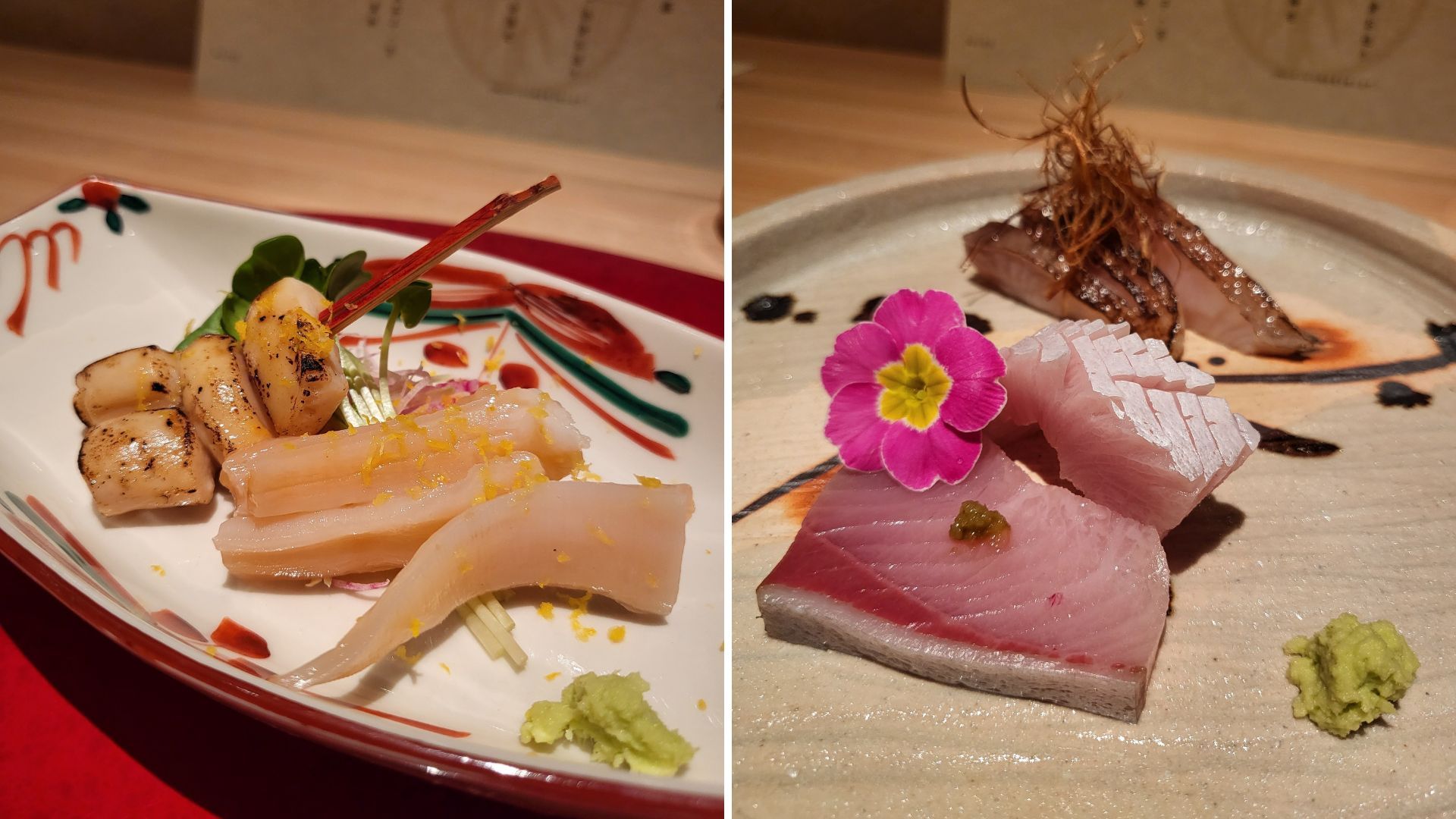 The bander grouper fish soup with radish and Takano beans was superbly light but flavourful, with the sweetness of the fish fully imbued into the broth. I wasn't particularly impressed by the lobster tempura; the batter was a little thick and could have done with a bit more crunch.
The Japanese hairy crab, served with a generous spoon of crab roe, was honey sweet, but the outstanding dish was the Hokkaido Aka and Shiro sea urchin served in a martini glass and with the chef adding a generous sprinkle of sea salt table side. It's a shame the glass was opaque though, as it would have been nice to see inside while the salt was added.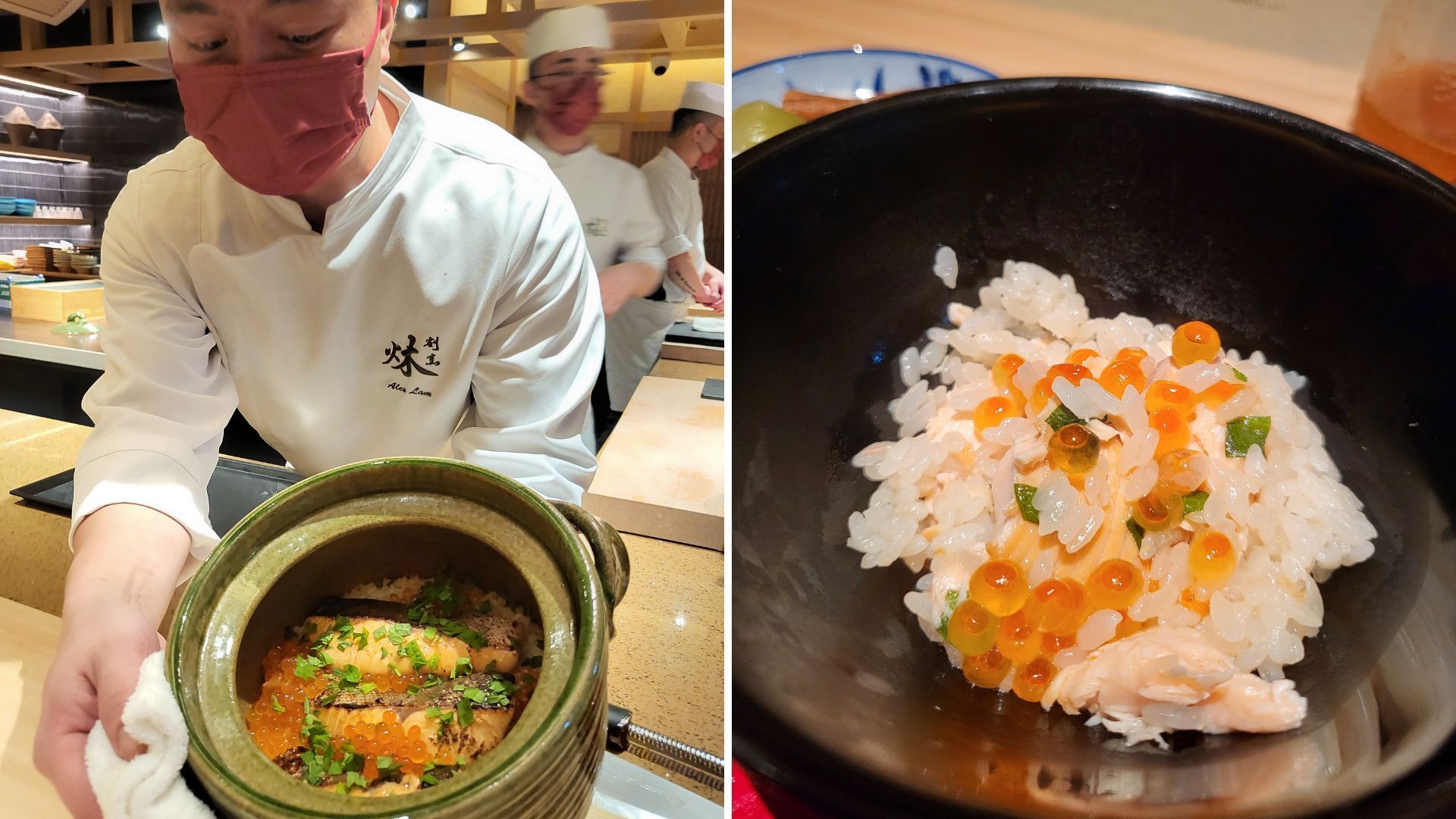 The Emishi abalone was served on a bed of taro and the liver sauce was full of umami; the abalone was tender and the taro was enticingly crumbly. The Hokkaido Tokachi wagyu beef was cooked to a beautiful light pink but was a little bland. An extra garnish or secret ingredient could do well to elevate the taste. The kamameshi rice with cherry salmon and salmon roe made up for it with beautiful layers and umami.
There's a good selection of excellent handpicked sake, including N by Hidetoshi Nagata, to go with the 15-course dinner. We had the Edo Kaijo Junmai Daiginjo Genshu Yamadanishiki Sake (HKD430) but the highlight for me was the housemade plum wine (HKD 88) which was gloriously rich and deep, so good I couldn't say no to a refill.
Cuisine
Japanese kappo
We Loved
Japanese hairy crab
Hokkaido sea urchin sashimi
Emishi abalone
Kamameshi rice with cherry salmon and salmon roe
The Vibe
The 1,000 sq ft premises is spacious, allowing for a large counter space that seats 14 very comfortably. The warm dim lighting and the bamboo and wooden décor exude Zen-ness and are perfect for a cosy romantic dinner for two, or small groups. The restaurant has a sister bar, Room 3, next door (which shares the same entrance) where you can enjoy a drink or two before or after dinner.
Quick Notes
Price for two:
HKD 1,560 for lunch – nine courses
HKD 4,360 for dinner – 15 courses
Address:
Shop UG01-03, UG/F, H Zentre, 15 Middle Road, Tsim Sha Tsui.
Tel. 6617 6602
Opening Hours:
Mon-Sun 12 pm-3 pm, 6 pm-10 pm
The story first appeared here.
Hero and feature image credits: Kappou Mu
Related: The Best New Restaurants In Hong Kong That You Must Try