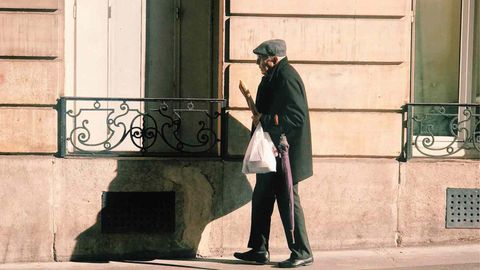 While the staple French food – baguette may be just another loaf of bread to some, to UNESCO, it's now a cultural icon.
In late November, experts from UNESCO met to decide if the distinctive French bread deserved a spot on its list of intangible cultural heritage elements, which should be preserved for generations to come. And the answer was a resounding "yes."
Why this French food got a UNESCO World Heritage status
"It is important that such craft knowledge and social practices can continue to exist in the future," Audrey Azoulay, a former French culture minister, and the UN's cultural agency's chief shared with The Associated Press.
The decision came after the French cultural ministry warned of a "continuous decline" in the number of traditional bakeries, placing key recipes and methods of baking in danger, the AP reported.
Getting on the list is no easy feat. Azoulay told CNN it took French officials six years to collect all the documentation needed to submit the request for inscription.
As for what it takes to make it to the list, UNESCO has a six-point criteria list, including that the element "constitutes intangible cultural heritage as defined in Article 2 of the Convention" and that the element is "in urgent need of safeguarding because its viability is at risk despite the efforts of the community."
"This will make people realise that this regular baguette that they know very well, is something precious," she added. "It comes from history and it has character and it's important to made the public aware of this, to be proud of it."
Thanks to the baguette's new status the French government plans to create a "baguette day" so everyone can both honour and learn more about this carb-filled delight, the AP reported.
The baguette isn't the only food item to make the list, either. According to CNN, Neapolitan pizza, kimchi, Belgian beer culture, and Arabic coffee are all inscribed as well. To see every inscribed element you can visit UNESCO.org.
This story first appeared on www.travelandleisure.com
Main and Feature Image Credit: Mariah Tyler
Related: Jalebi, Momos And Roti Prata Make It To The 50 Best Street Foods Of Asia List
Written By