With choices that specialise in surfing, diving, or yoga, Maldivian guesthouses are great places to meet travellers with similar interests.
---
Whether you're searching for a back-to-nature experience in the Maldives or simply hoping to avoid the high-energy atmosphere of some of the larger resorts, the country's islands are dotted with guesthouses offering a variety of local, authentic, and budget-friendly options.
Though most people think of world-famous luxury resorts with overwater bungalows, yachts, and jet skis when they think of the Maldives, they are far from the only accommodation options. In addition to resorts, visitors can choose hotels, guesthouses, and liveaboards when searching for places to stay.
Most people are surprised to learn that it's simple to access the Maldives' crystal clear waters, white powder sand, and unsurpassed horizon views by staying at a far more budget-friendly guesthouse — and the country has 830 of them.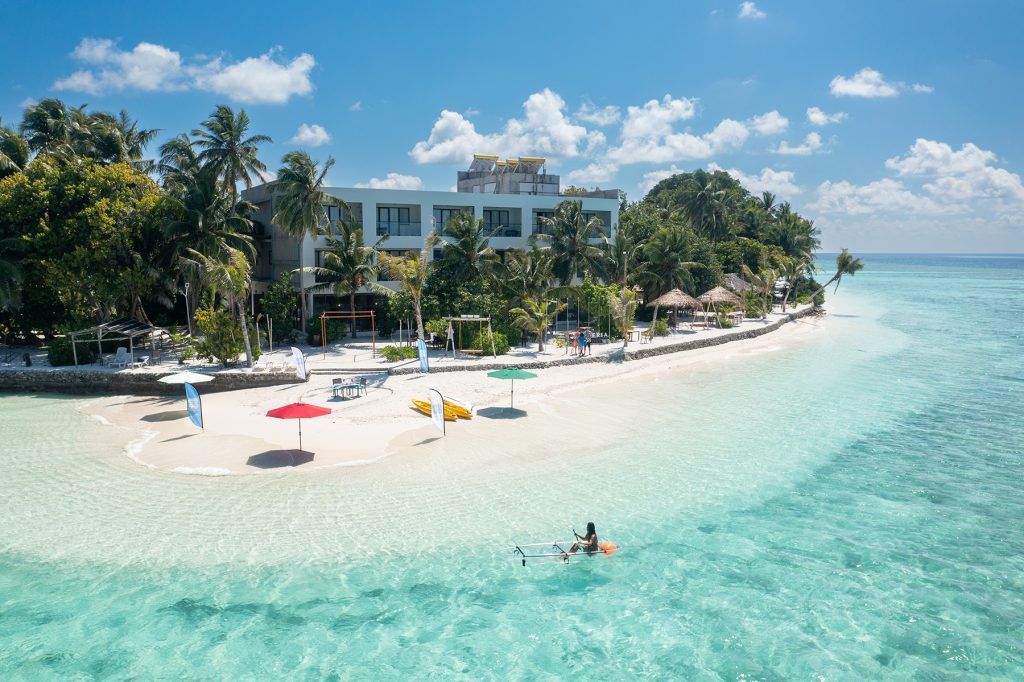 These guesthouses, several of which specifically cater to specific interests like surfing, diving, or yoga, are among the country's best-kept secrets, offering opportunities to get to know fellow travellers with common interests.
Since the government recently relaxed rules prohibiting tourism on uninhabited islands, guesthouses have sprung up on some of the country's most stunning — and formerly inaccessible — locations.
Another rule that has been relaxed enough to let guesthouses flourish is the 'one-island-one-resort' concept, which kept development limited to one resort per island to avoid over-tourism. Today, these smaller operations are welcome to sit side-by-side on gorgeous beaches, creating a sense of community that did not formerly exist due to the remote locations of most resorts.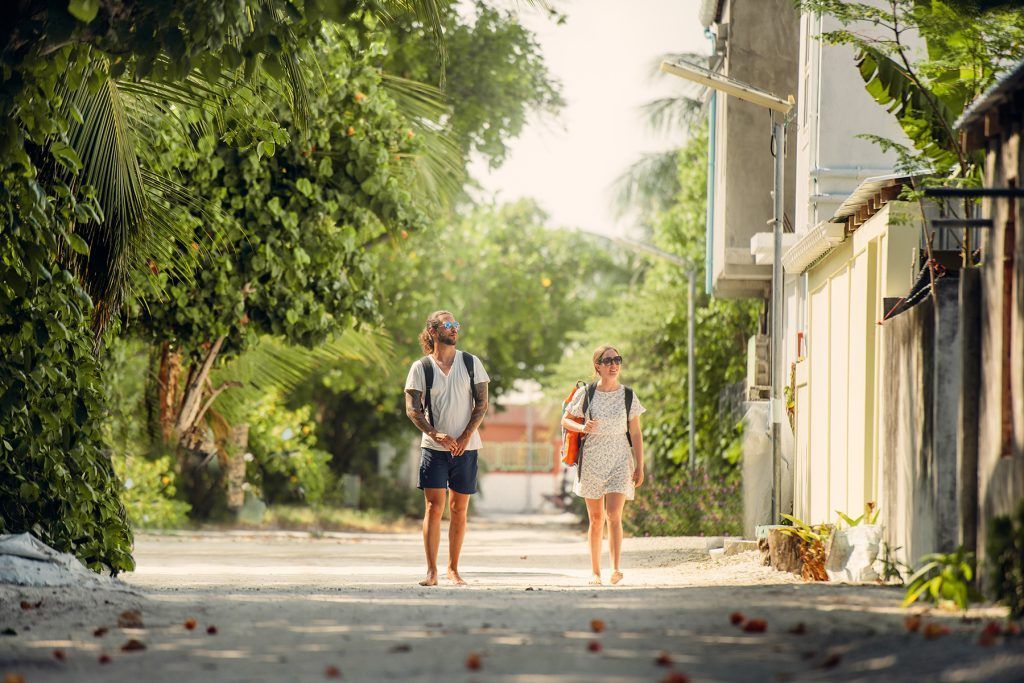 While the greater Male' region is still the central hub for budget accommodation, more unique guesthouse options are springing up each day. Choices include rustic outposts, boutique-style bed and breakfasts, and local inns at varying prices.
Though few will have the service level of the large, luxury resorts, many still offer excursions to surrounding islands, snorkeling, watersports, and more.
Among the benefits of choosing a guesthouse over a resort are getting closer to local culture, learning about an island that few foreigners have visited, and making friends with locals.
Intrepid travellers may find that these benefits make a Maldivian guesthouse stay even more memorable and educational than a luxury resort.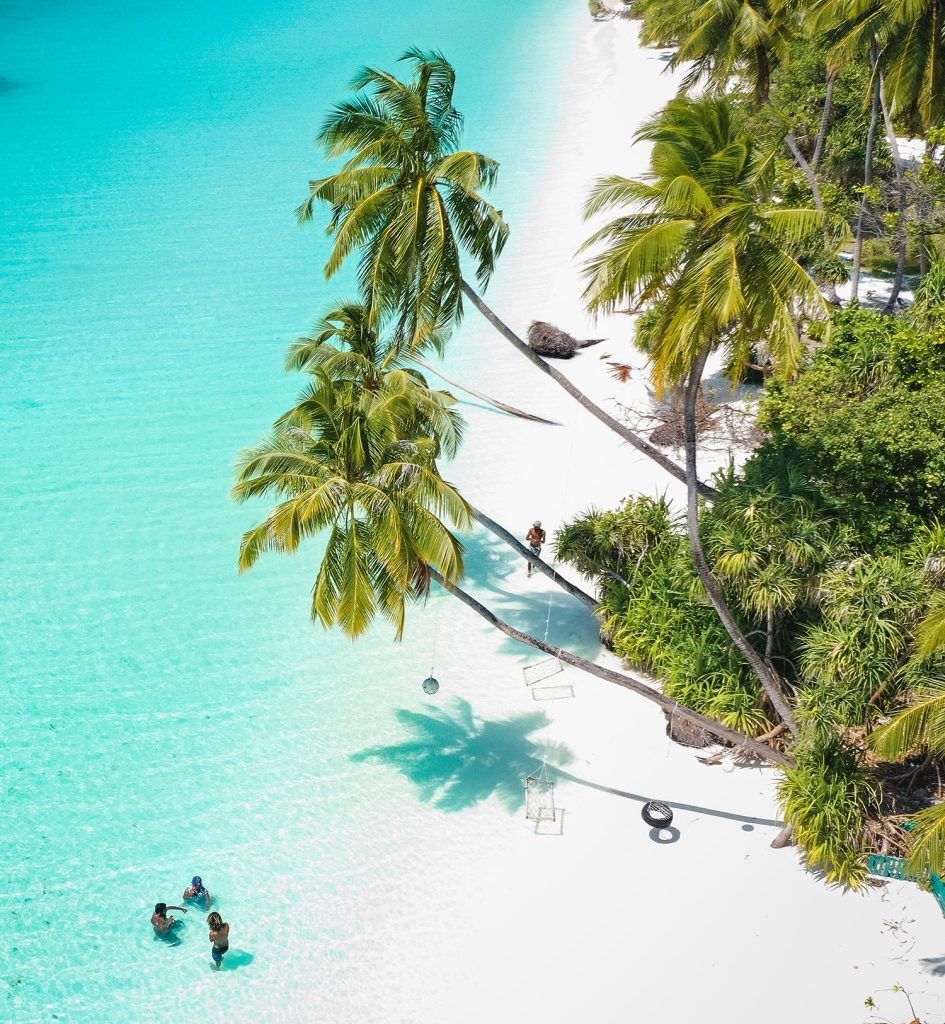 If you choose a guesthouse, you will have much closer contact with local communities. This allows new understanding and friendships to bloom, but guests should also respect the local Muslim way of life.
This means that women should dress more modestly than they might at an international-style resort and that alcohol and pork will likely play less of a role in any stay.
Those who have tried the local guesthouses report the joy of watching local children play on the beaches, joining an informal football game as the sun sets, and trying local snacks, called hedhikaa, that aren't available at the large resorts.
If a chance to get closer to Maldivian culture and see a slice of local life appeals to you, book one of these unique guesthouses for your next Maldivian getaway.
---
WEBSITE: VISITMALDIVES.COM/EN
2nd Floor, H. Zonaria,
Boduthakurufaanu Magu,
Male, Maldives
Contact: +960 332 3228
Email: info@visitmaldives.com


---
---
Article sponsored by Maldives Tourism.
All Images Credit: Courtesy of MMPRC.
---