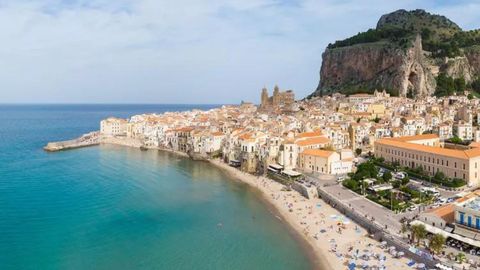 From secluded to buzzy, here are some of the best beaches in Italy.
As if Italy's many superlatives — world-class museums, spellbinding archaeological sites, charming small towns, and fabulous food among them — weren't enough, the country also has some of the most beautiful beaches in the Mediterranean. They're not exactly well-kept secrets, especially in July and August, when many of the best beaches in Italy are packed elbow-to-elbow with Italians revelling in their annual one or two weeks at il mare. Still, if you know what to expect — or you visit during the shoulder season months of June and September — a beach sojourn in Italy rewards with stunning scenery, impossibly clear, blue waters, and, in many cases, a uniquely Italian scene that's different from anywhere else in Europe.
Here, we've rounded up a list of the 16 best beaches in Italy. "Best" is a relative term, of course. There are so many terrific beaches to choose from, and what's best for one type of beachgoer may not float the boat — or inflatable raft — of another. So, we tried to cast a wide net and include beaches that are buzzy with action, secluded and hard to reach, sheltered and suited to families, sandy, pebbly, and everything in between. There's even one that bubbles volcanic thermal water. We've also tried to sum up the scene at each beach, so you'll know where you can order an Aperol spritz, slip on a snorkel and mask, soak in relative isolation, or do a little bit of all three.
16 beaches in Italy 'different' from anywhere else in Europe
Follonica, Tuscany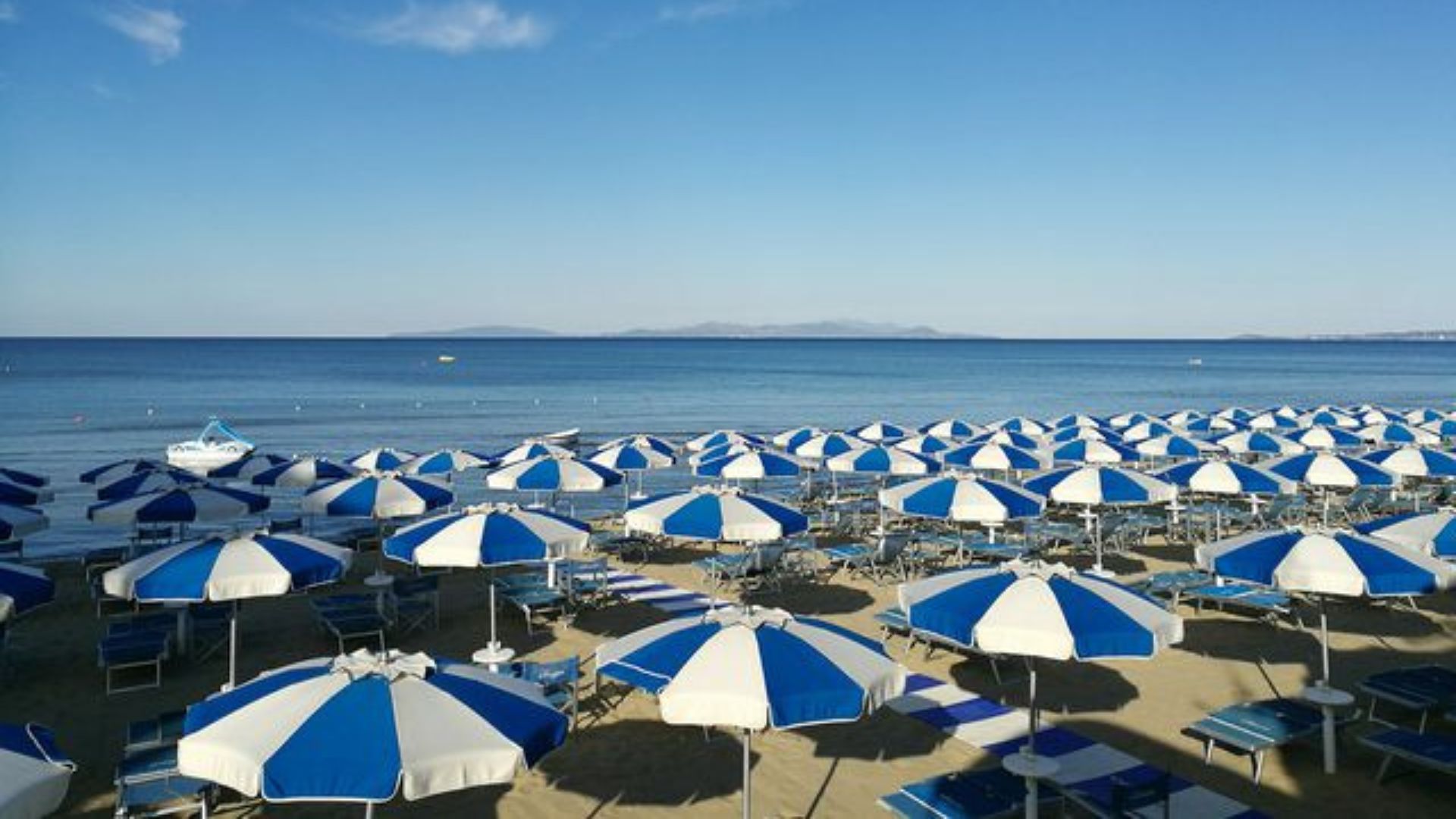 The first time I went to Follonica Beach, with my then 18-month-old daughter in tow, I was determined to find the ancient Roman road that I'd heard ran nearby. Turns out, it was right under our toes — quite literally. The remains of the Via Aurelia form a breakwater at Follonica, which itself sits in a sheltered bay just south of Piombino. The result is a meter or so deep swimming area of pool-clear water with a clean, soft-sand bottom and decent snorkelling on either side of the submerged old road. With modest hotels, campgrounds, and simple eateries, Follonica is highly suited to families with small children, who make up the majority of the crowd here.
Chia Coast, Southern Sardinia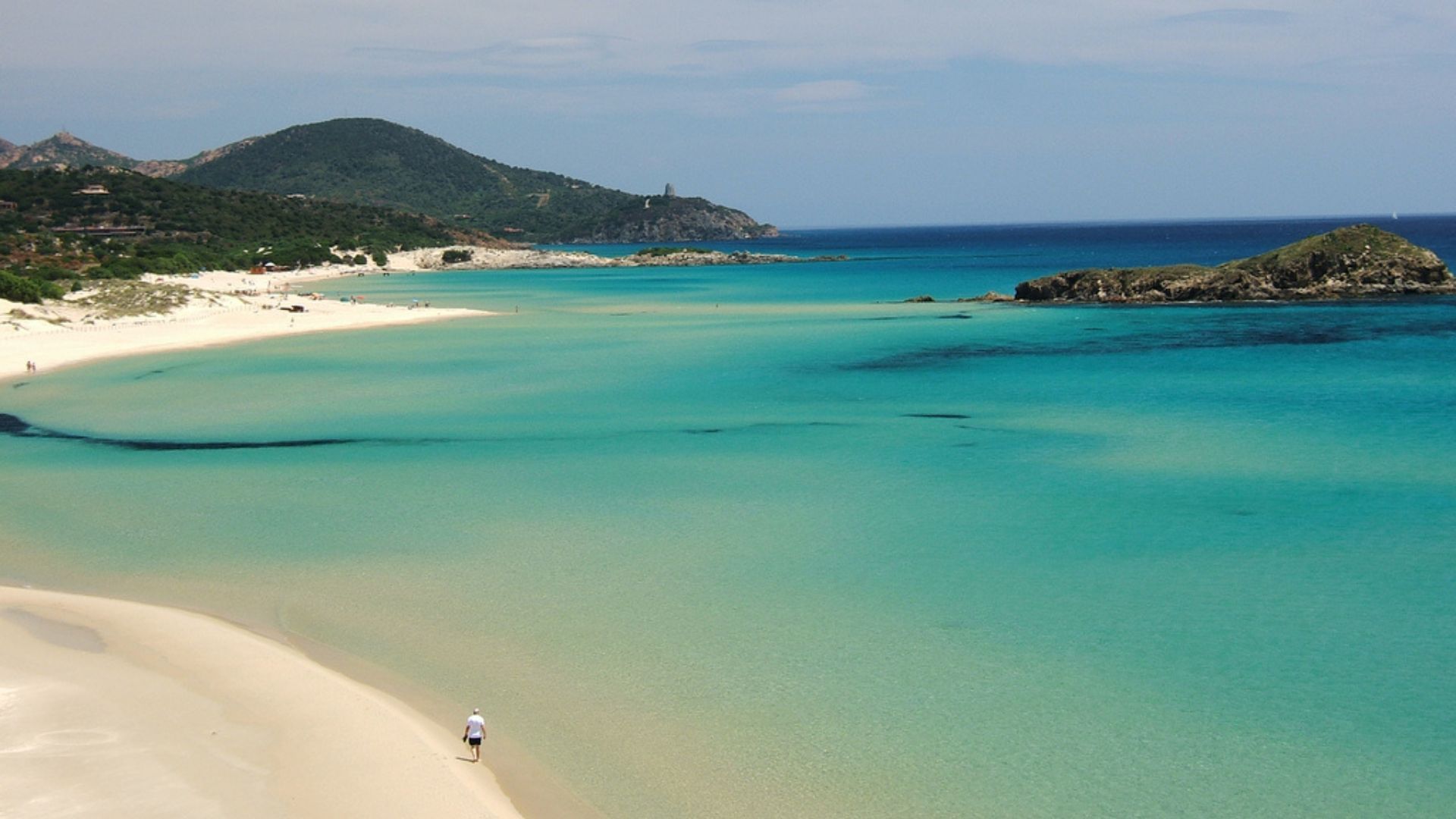 On the very southern end of Sardinia, Italy's second largest island, the Chia coast is comprised of an undulating nine miles (14.48km) of wide, sugar-sand beaches, lofty dunes, and shallow, clear waters that stretch for dozens of meters into the sea. While the area is well-suited to families, there's plenty of room for everyone to spread out here. And because there are no real towns along the coast and only a smattering of hotels and campgrounds, these spectacular beaches and coves are blessedly undeveloped.
Cala Biriola, Golfo di Orosei, Sardinia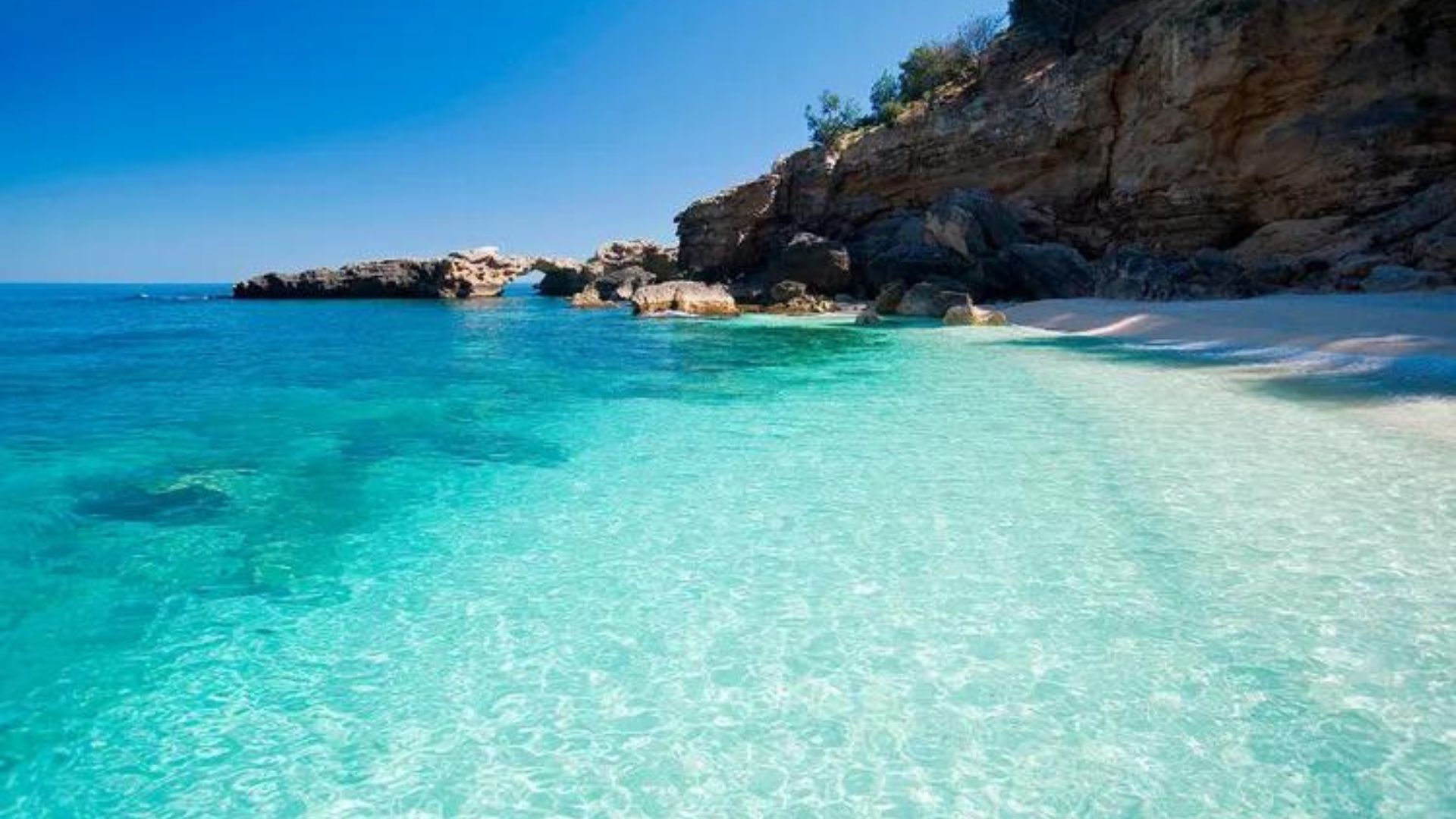 The dizzyingly blue waters of Sardinia's Golfo di Orosei crash against and caress some of the island's most inaccessible coastline — and arguably its most jaw-dropping. Sheer cliffs, where only hardscrabble pine, Mediterranean shrubbery, and sure-footed goats survive, are interspersed with crescents of pebbly beaches reached solely by boat or laborious hike. Cala Biriola is my favourite among its dozen or more dreamy neighbours. You can get there by private charter or scheduled tour from Cala Gonone, Orosei, or Arbatax. Be sure to pack a snorkel, mask, and swim socks.
Biodola Beach, Elba There are more than 80 named beaches on the Tuscan island of Elba, plus countless hidden coves reached by hike or boat ride. Biodola Beach, about a 20-minute drive from the capital at Portoferraio, is a long stretch of fine, golden sand and shallow waters. It's well-equipped as far as creature comforts, with bars, restaurants, and hotels lining the beach, plus kayak rentals for exploring nearby coves. If the path is open, a walking trail leads through defensive tunnels constructed by the Germans during World War II.
Cefalù, Sicily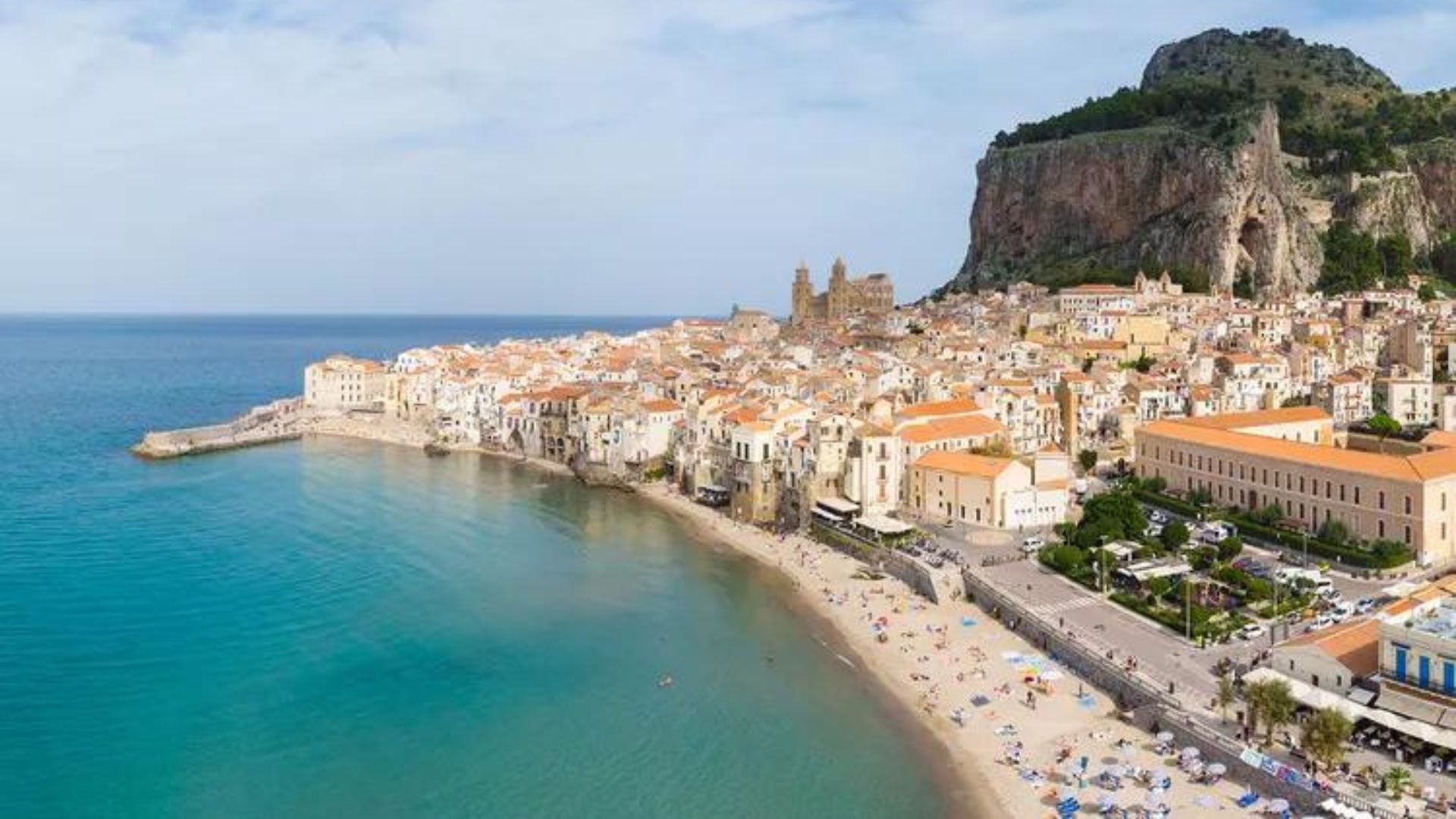 Like its neighbour to the north, Sardinia, Sicily is swathed in beautiful beaches, so choosing the "best" one is a tall order. Cefalù ticks the boxes as much for its sandy stretches and shallow waters as it does for what's behind it — the ancient city of Cefalù, which was founded as a Greek colony in the fourth century B.C.E. and has Roman, Byzantine, and Norman monuments. Stepping from this picturesque, history-rich town into the clear Mediterranean waters that lap against its foundations is a treat in itself.
Rimini, Emilia-Romagna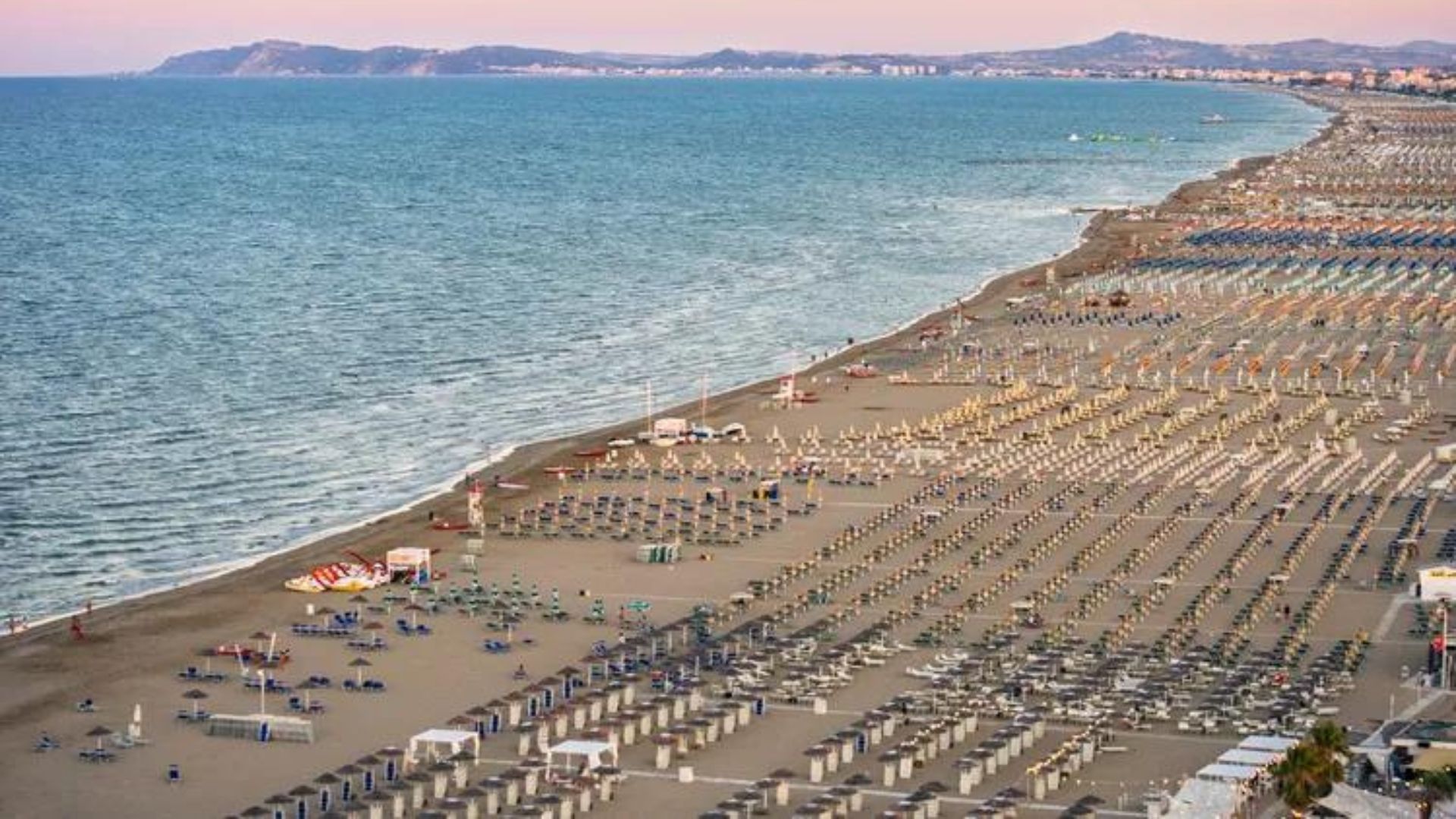 A legendary European beach resort, Rimini's heyday as a playground for the international jet-set may be in its rearview mirror. But the city on the Adriatic coast is still among Italy's best-equipped beach resorts, with uninterrupted miles of wide, sandy shores and a touristic infrastructure that ensures no one ever gets bored. There are also hotels at every price point, bars, restaurants, beach gear rentals, summer amusement parks, and countless diversions. A relaxing beach vacation? That depends on your definition of "relax."
Punta Prosciutto, Puglia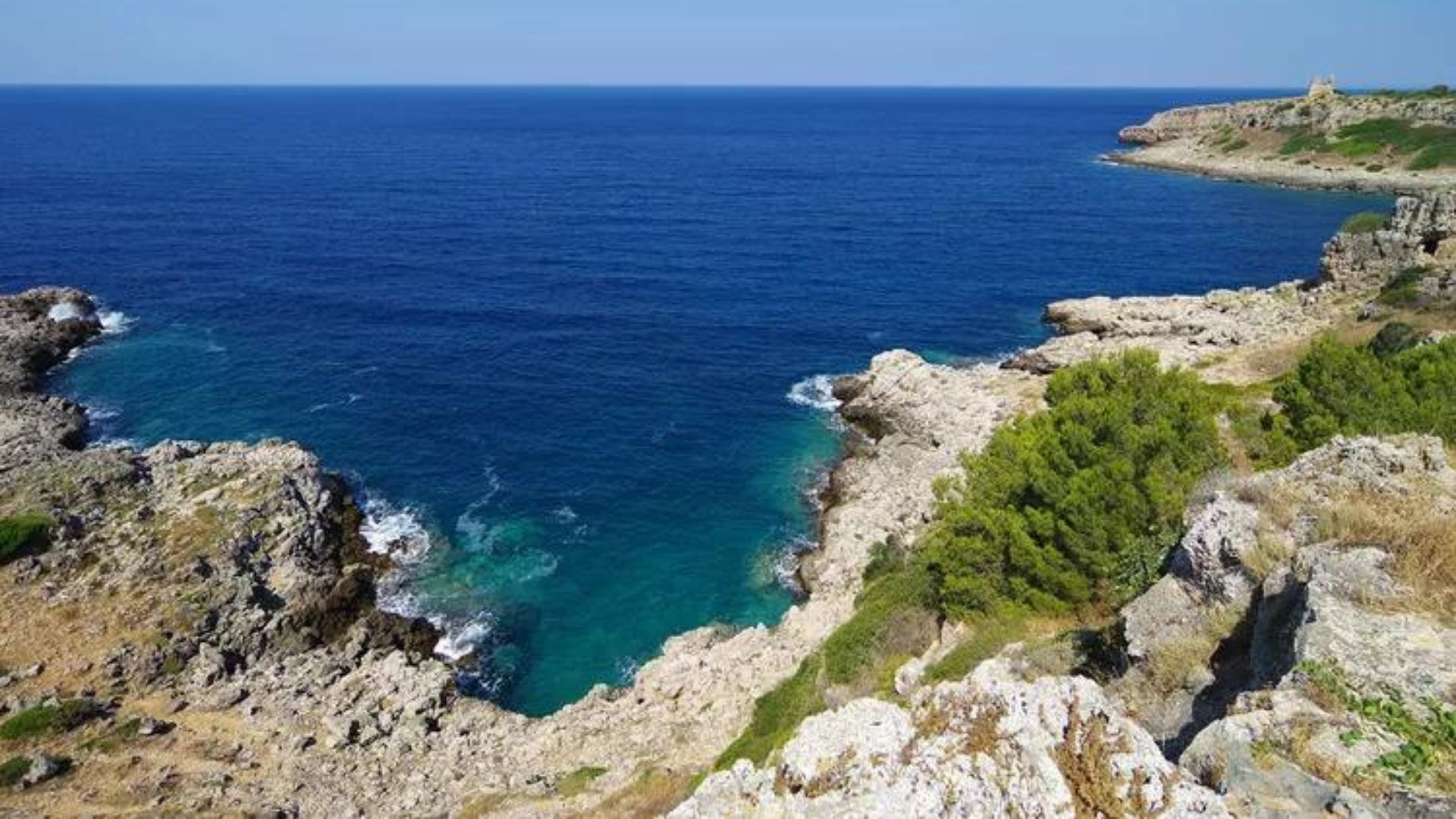 Leave it to Italy to name a beach after a cut of ham. Porcine monikers aside, this pretty beach, way down in the high heel of Italy's boot, sits on the Ionian Sea and is celebrated for its clear waters and soft sand. A party atmosphere pervades in the crowded high season, but come after the first week of September, and you'll find a much more relaxed vibe and sea waters still warm enough for swimming. There are a few hotels near the beach, or you can make this a day trip from Gallipoli or Taranto.
Baia di Sorgeto, Ischia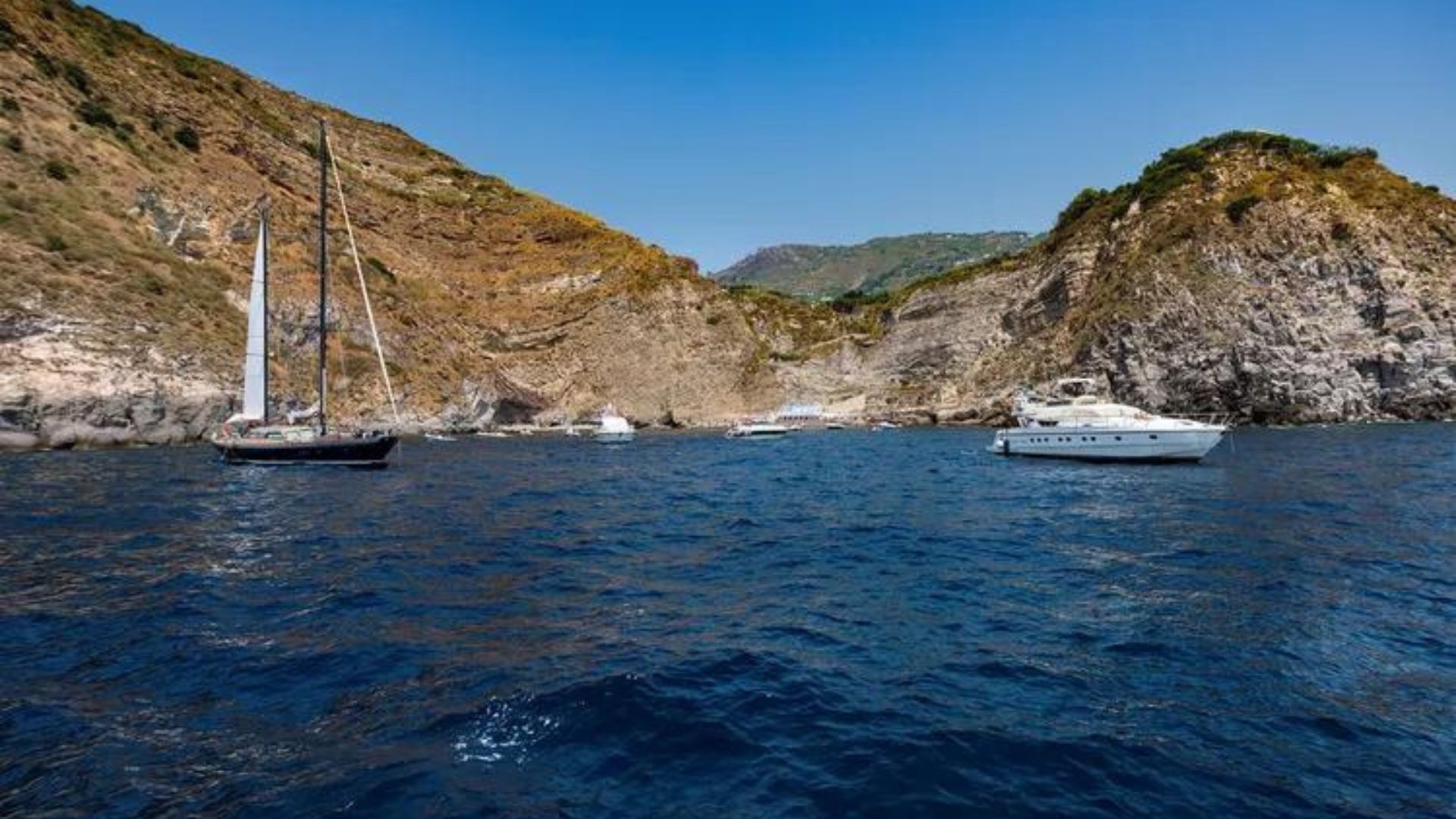 Ischia is one of the most geologically interesting places in all of Italy, as evidenced by Baia di Sorgeto. Admittedly, we're cheating a bit to call this one a beach. The small, rocky bay sits at the bottom of a daunting set of stairs, where shallow pools are heated by thermal water bubbling out of the seafloor. Some areas, including the rocks, are too hot to touch, so wear swim socks and tread lightly. A soak in these soothing waters is one of the more memorable experiences on Ischia — and will prepare you for the tough climb back up the steps.
Spiaggia dei Conigli, Lampedusa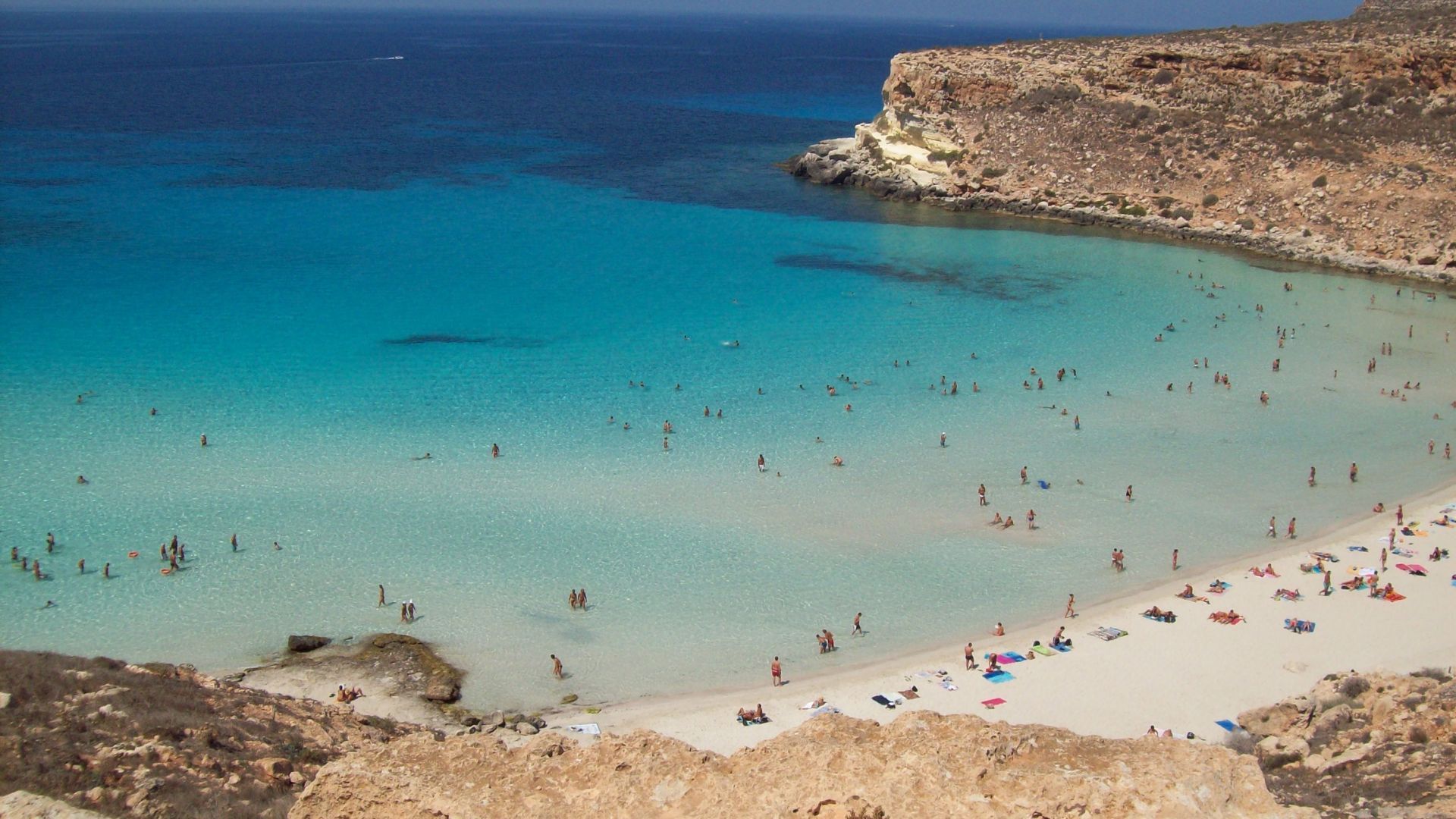 This breathtaking beach is the stuff of tropical paradise fantasies. And fantasies are fantasies because they're difficult to attain, right? Spiaggia dei Conigli (or Rabbit Beach) is on Lampedusa, the southernmost member of the Pelagie Islands and a spot that's geographically closer to North Africa than it is to Italy. This crescent-shaped beach is composed of soft, white sand and set in a shallow, sheltered bay. Walk or swim to the aptly named Isola dei Conigli (Rabbit Island), snorkel, loll in the shallow waters, and pretend this is your own private utopia.
Scalo Maestro, Marettimo, Sicily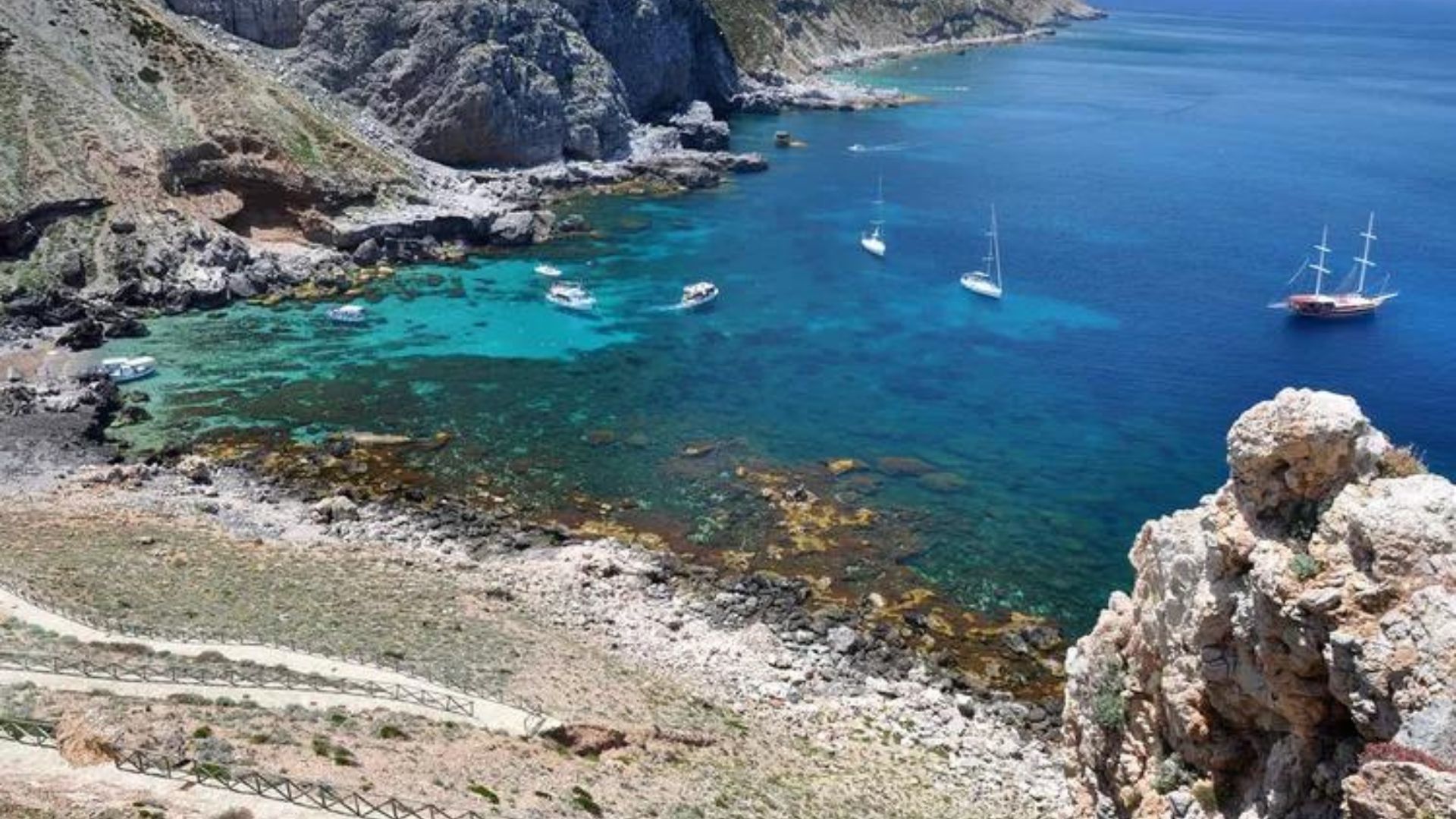 The westernmost of Sicily's Aegadian (or Egadi) Islands, tiny Marettimo is known for its dreamy waters and snail-slow pace. Most of its beaches are reachable only by boat or via a challenging scramble downhill to the sea. Scalo Maestro rewards the intrepid with an idyllic spot for swimming and snorkelling, as well as a departure point for exploring some nearby grottoes. It's also one of the few Marettimo beaches reached by a well-groomed walking trail, though we recommend arriving by boat in order to take in other stops along this memorable shoreline.
Lido di Venezia, Venice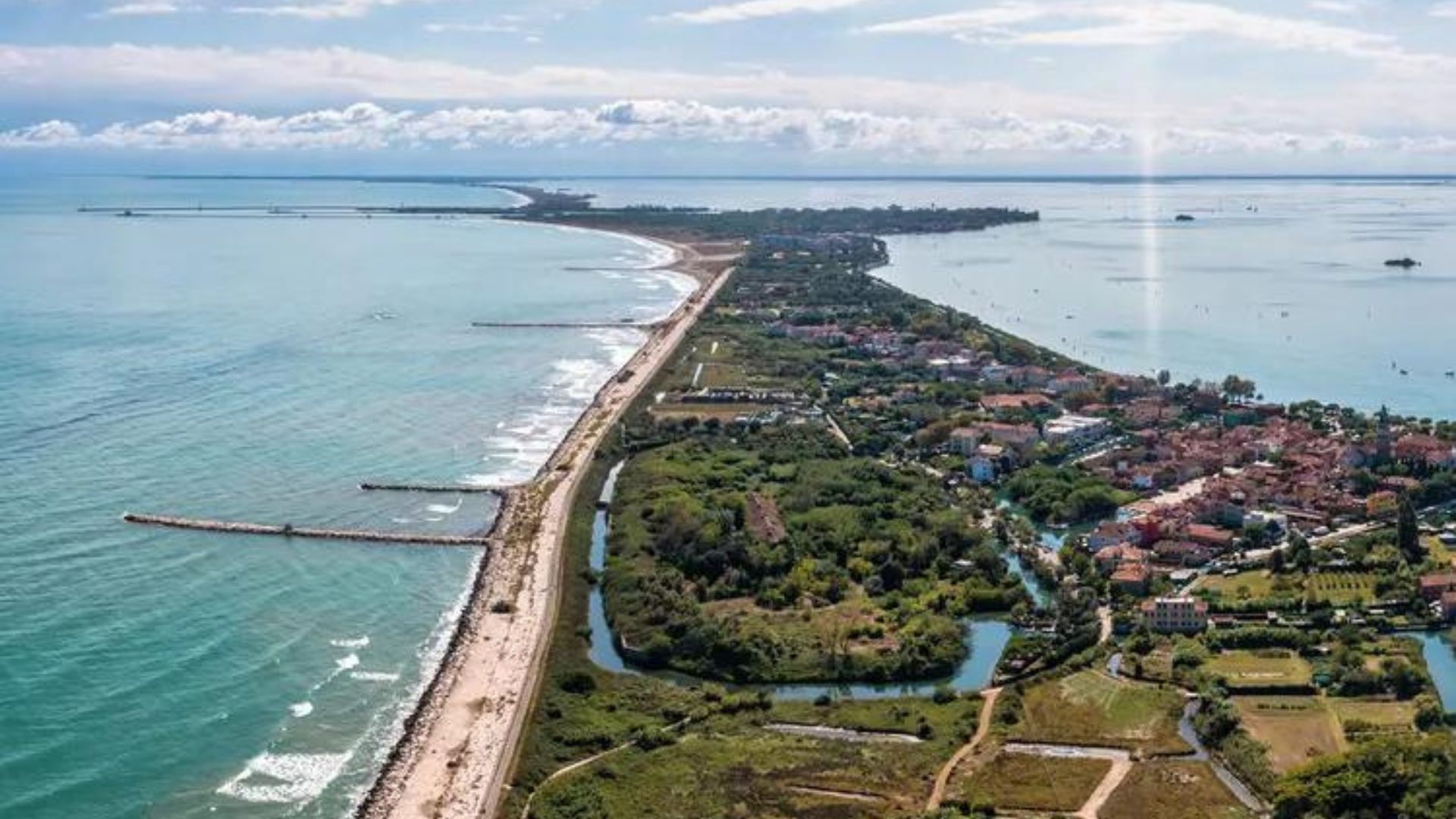 For a real slice of la dolce vita, make a visit to the Lido di Venezia, or the beach of Venice, part of your next trip to La Serenissima. On the pleasant vaporetto ride to the lido, you'll gain a better appreciation of this barrier island that protects the Venetian Lagoon from the Adriatic Sea. If you're staying in Venice, see if your hotel can help arrange a beach cabana, or at least a pair of lounge chairs and an umbrella. Visit during the annual Venice Film Festival and you might share the sand with a celebrity or two.
Cala delle Arene, San Domino, Tremiti Islands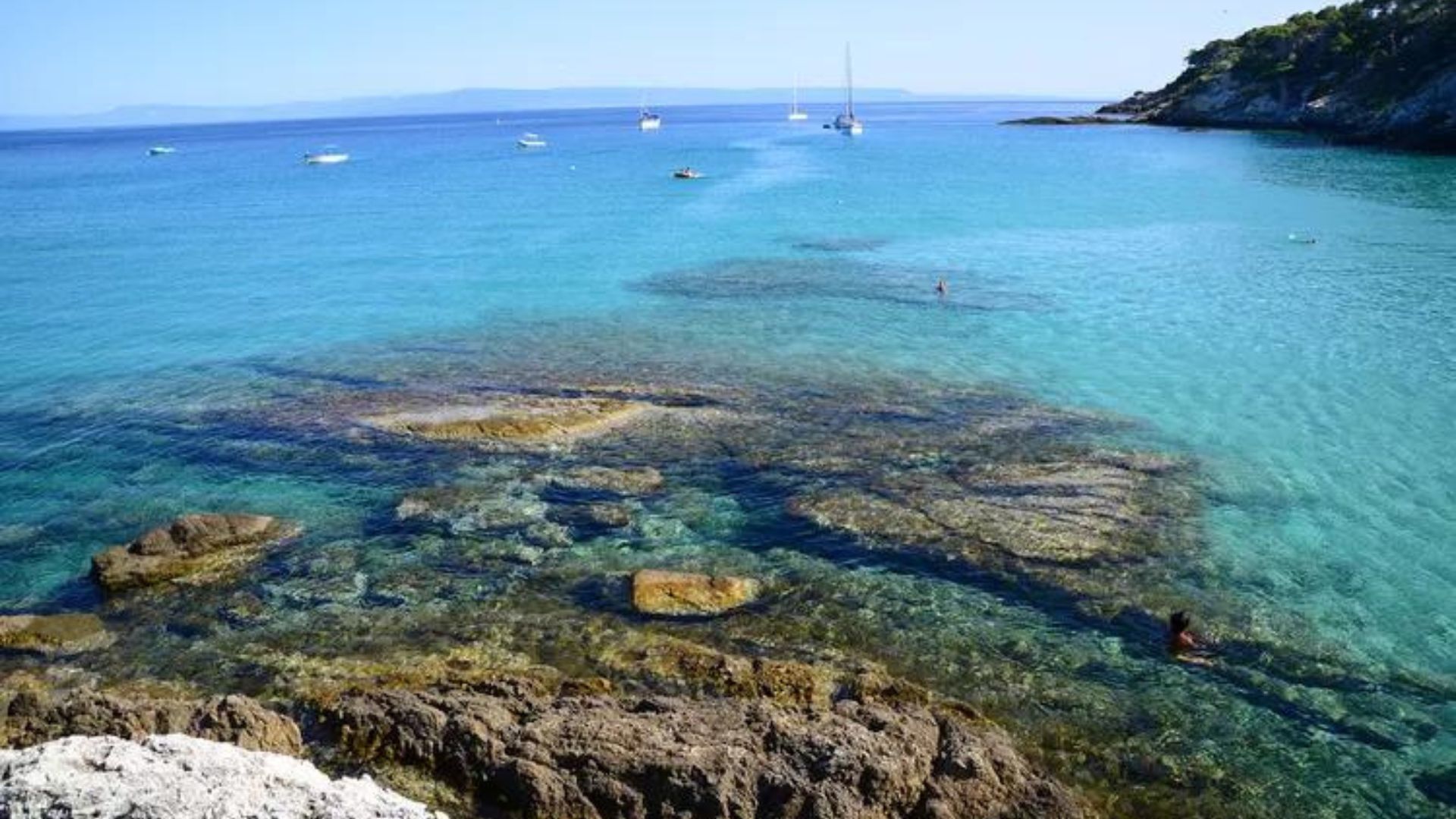 If you want to add a hard-to-get-to-but-worth-the-effort beach to your southern Italy itinerary, look to San Domino and its prettiest beach, Cala delle Arene. A modest-sized beach on the largest island in the tiny Tremiti archipelago off the coast of Puglia, this stretch is surrounded by dramatic rocky scenery, small coves to explore, and soft sand underfoot. The beach is also close to the San Domino ferry dock, so you could make it a day trip — though we recommend a night or two to enjoy this off-the-radar island.
Tropea, Calabria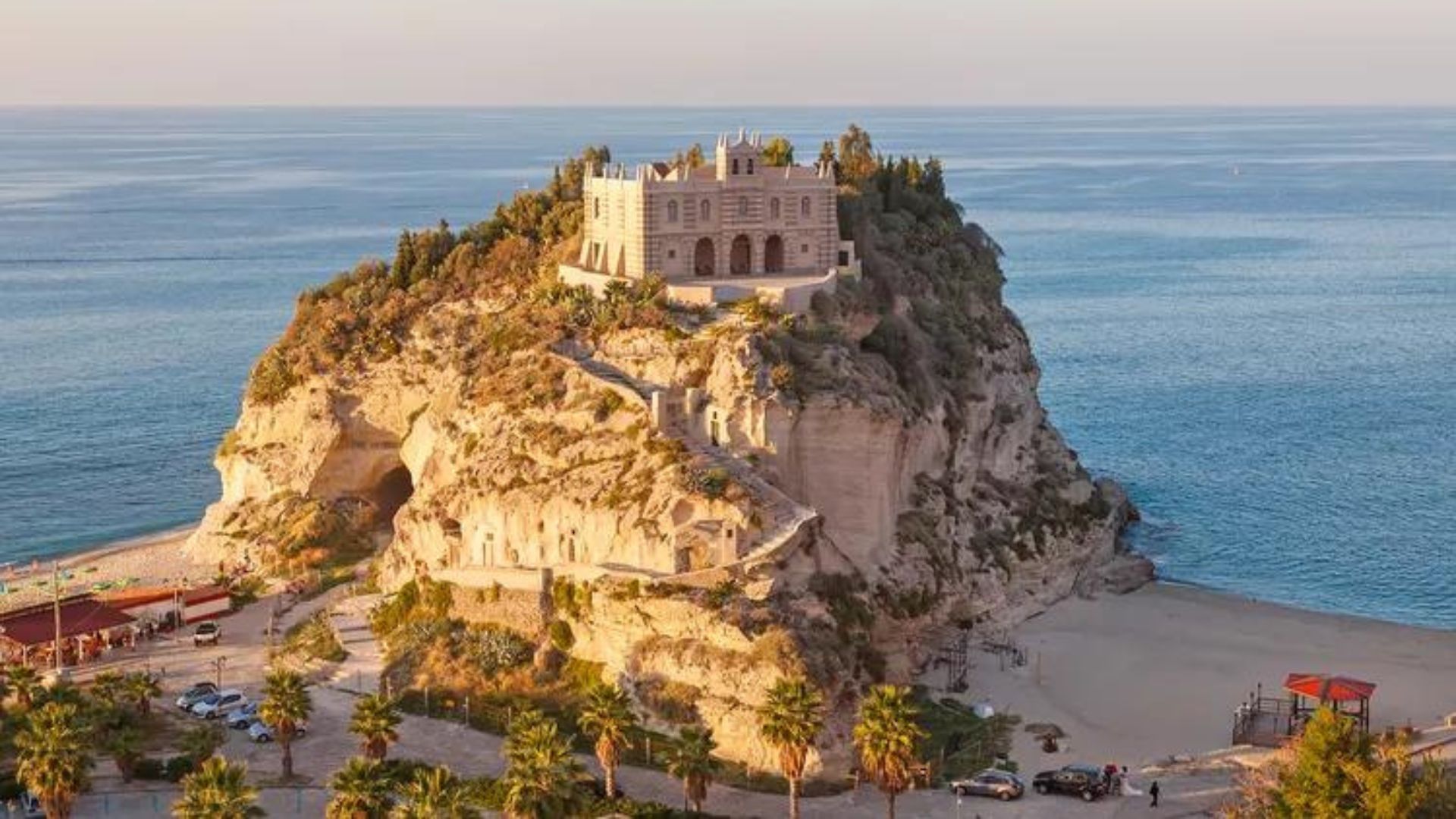 With its brilliant white-sand beach set against equally white bluffs topped by an ancient village, Tropea delivers on epic scenery. And while it's not exactly a best-kept secret, its location in the southern region of Calabria means you can plan a June or September arrival and still find water warm enough for swimming. Tropea is also a fine base for exploring the whole of Calabria, the rugged toe of Italy's boot, known for its spicy cuisine, remote villages, pristine beaches, and archaeological sites that predate the Romans — by a lot.
Castiglione della Pescaia, Tuscany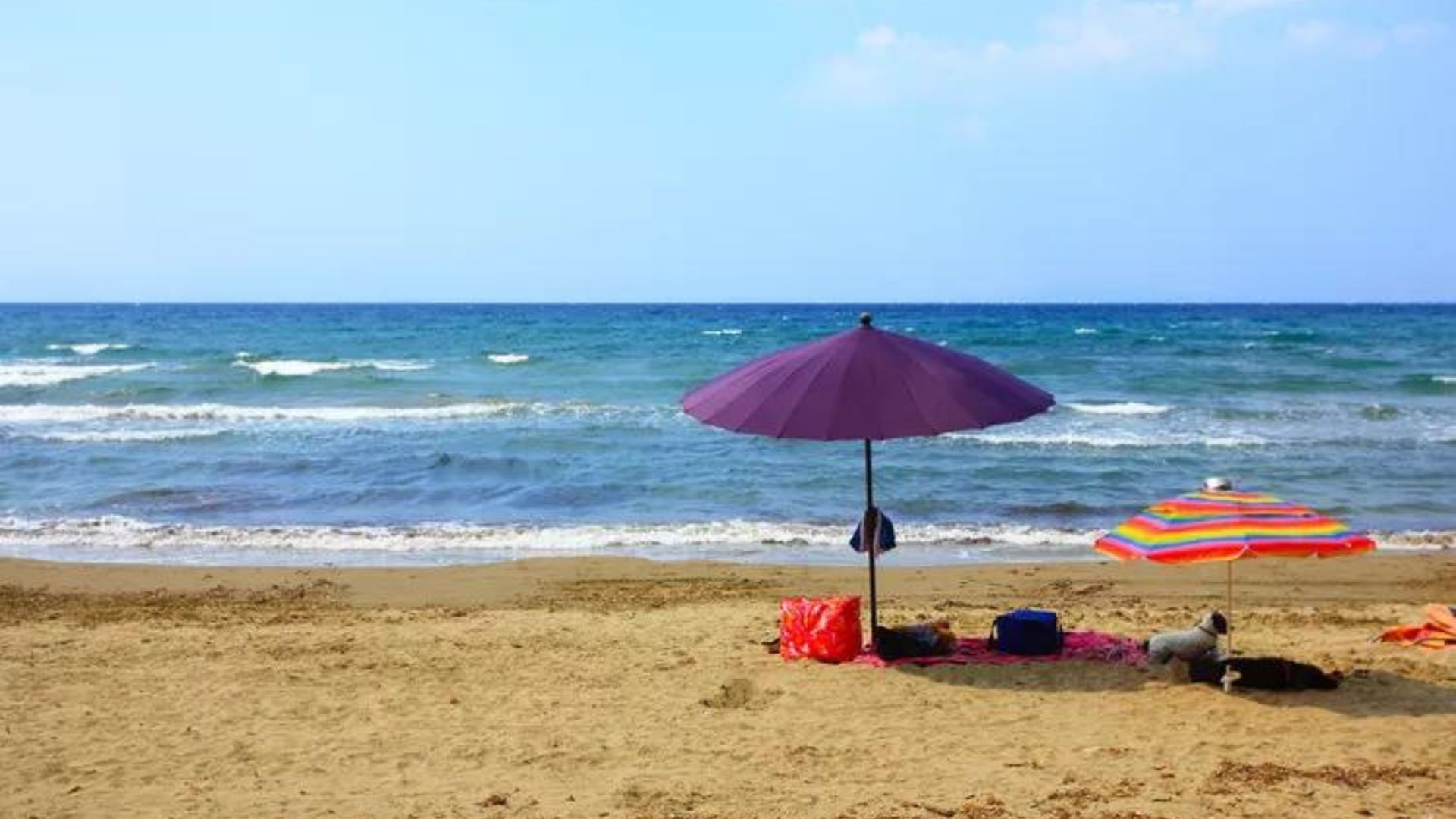 For many residents of central Italy, Castiglione della Pescaia is like an old friend — a beach they return to year after year, often to the same hotel, and even under the same rental umbrella. Whether you make this Tuscan beach part of your annual agenda or not, its soft sand, backed by a medieval castle and village, is an easy choice for a casual beach break, an active vacation of water sports and boating, or just ordering another spritz. A few miles south of town, the beaches of the Maremma — as this area of Tuscany is known — get more natural and less crowded.
Scala dei Turchi, Sicily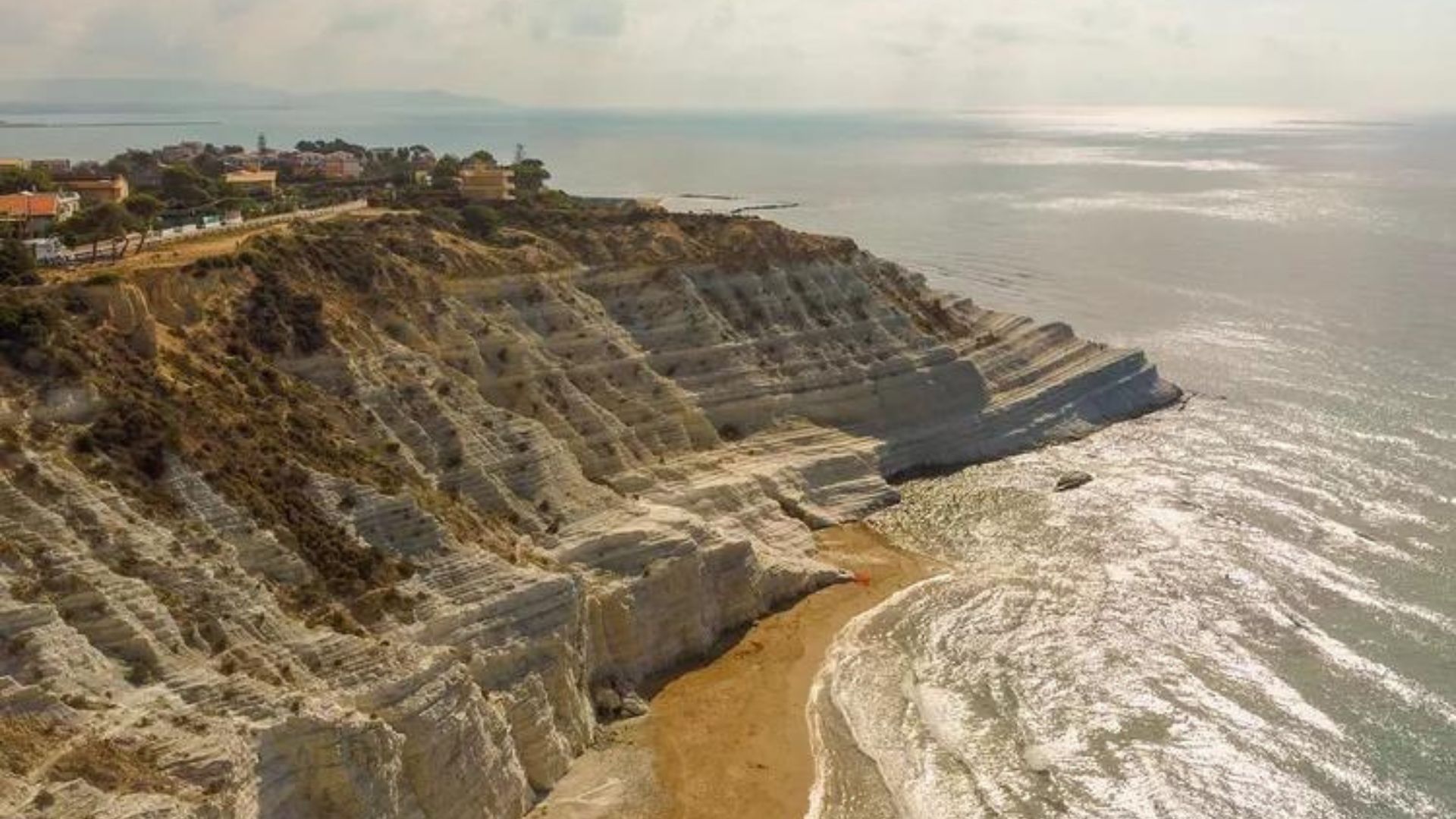 The Stairs of the Turks, or Scala dei Turchi, is one of the most striking geological formations in Sicily — and that's saying a lot for an island that's home to Europe's most active volcano. Formed millions of years ago, the brilliant white limestone cliff resembles a staircase. You can't climb or descend the steps anymore, but you can swim beneath them or walk around them at low tide. Quartz pebble beaches on either side of the steps offer some of the most stunning views in the Mediterranean. And sunset here is particularly inspiring.
Finale Ligure, Italian Riviera, Liguria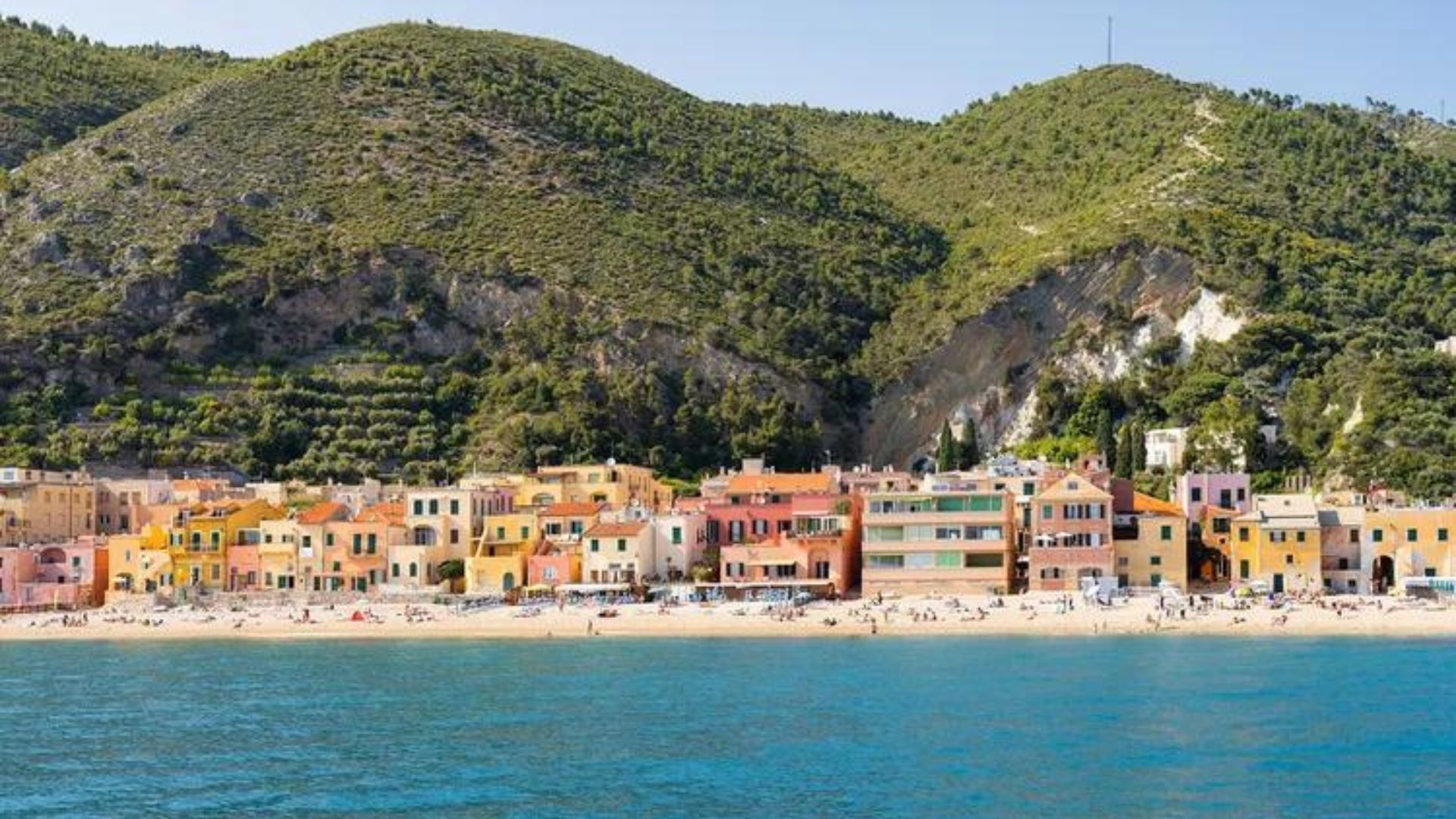 The picturesque coast of the Italian Riviera is short on long stretches of beach, which is part of what makes the two kilometres of relatively uninterrupted sand at Finale Ligure such an excellent find. This stretch is composed of mostly coarse sand and a pebbly, stony seabed, and clear waters make for good snorkelling. Behind the beach, you'll find seasonal hotels and restaurants. Palm trees remind you that you're in the Riviera, and if you fancy a jaunt to France, it's just a 90-minute drive west.
This story first appeared on travelandleisure.com
Main and Feature Image Credit: Didier Marti/Getty Images
Related: 5 Incredible Beach Getaways Outside Of Hong Kong
Written By