Ramble through the lush central coast of Vietnam while dining on gourmet fare, getting a headrub, and imbibing bottomless bubbles. THAT FABULOUS BAR ON THE UPPER DECK of the Emirates A380—that's what I feel like I'm walking into on The Vietage, except everyone on board has access to these leather swivel chairs, marble countertop and customized coasters for bottomless beverages. Oh, and the rolling #viewsfordays you don't get from even the best seat on a plane.
Luxury train travel is having a moment, and Anantara Hotels has jumped on-board, full steam ahead. Passengers on the Vietage can now travel between Đà Nẵng, 45-minutes from Anantara Hội An Resort, and Quy Nhơn, 30-minutes from Anantara Quy Nhơn Villas, sipping bubbly the entire way.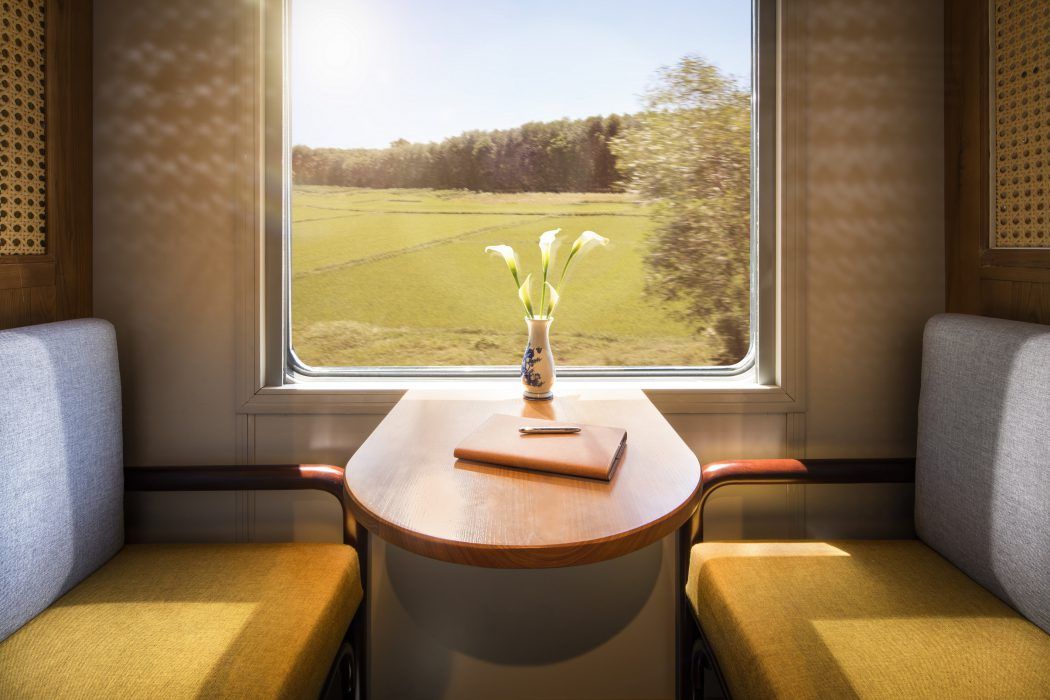 Anantara has tricked out a carriage inside a local train to make for the country's most comfortable ride. While train travel has been a popular and affordable way to get around Vietnam for decades, standards for cleanliness and comfort haven't been the highest priority. But now, you can travel through picturesque Central Vietnam in sophisticated style without having to worry about any strange liquid running down the aisle.
The wheels have been in motion for this luxury train ride since 2018. "With Anantara resorts in Hội An and Quy Nhơn and currently no direct flights between the two destinations, we saw an opportunity to introduce a seamless travel experience for guests to transfer from one resort to another while enjoying a visual exploration of the Vietnamese countryside," says Pieter van der Hoeven, the regional general manager for Indochina at Minor Hotels.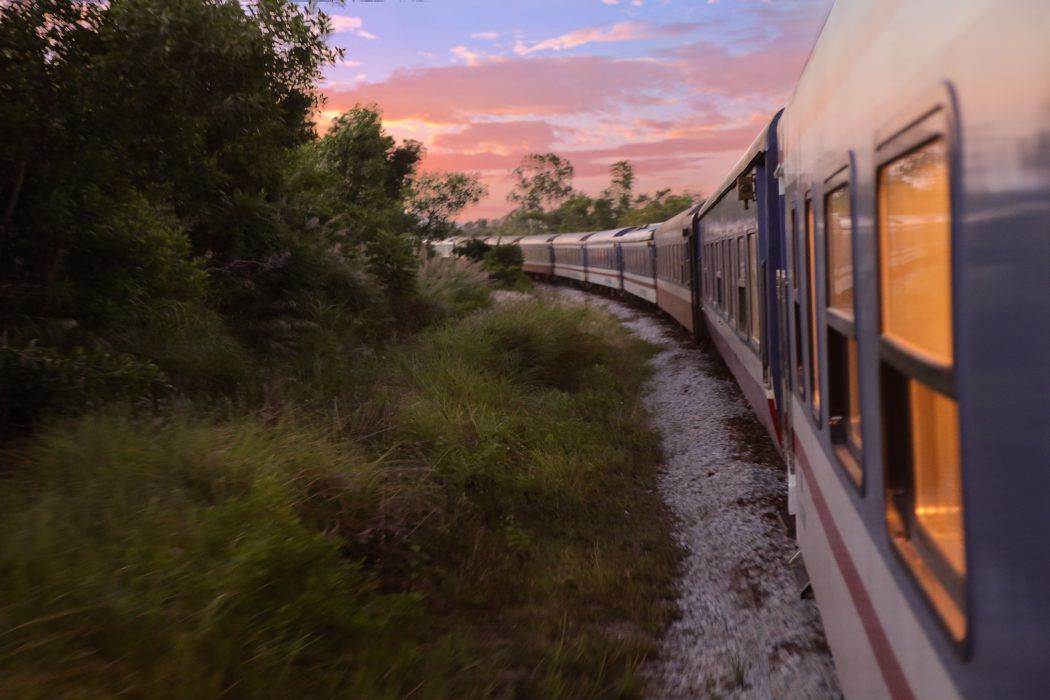 There's been a lot of hype about The Vietage far in advance of its July 2020 debut, and I'll admit, I've never been more excited to embark on six hours of travel. I step up onto a wood floor hallway with woven rattan separating each pair of yellow and blue linen seats and attached tables. The space for twelve passengers is compact and intimate, with the swank bar beckoning me toward its central spot of glory.
I settle into my seat, trying on a pair of Vietage slippers, and elect to start the 9:30 a.m. trip off slowly, with a cà phê sữa dá. My partner opts for bubbly instead, and his glass, thanks to attentive service, doesn't hit empty our entire journey.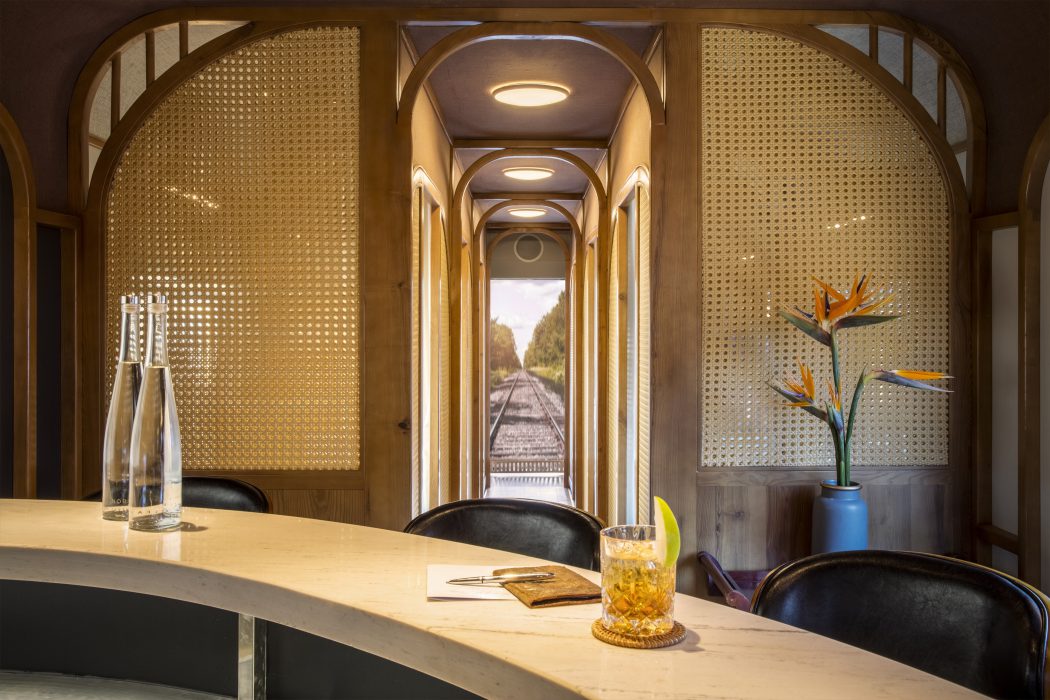 As the train lurches out of Đà Nẵng station, past locals washing dishes next to the train track, the pastoral setting starts to open up as we chug south. Both Đà Nẵng and Quy Nhơn held important American air bases during the Vietnam War, are this is a land where, despite much progress, active bombs are still found in the tiny villages along the train tracks.
It makes you think about the pace of change. When The Nam Hai opened in 2006, Hoi An became home to the country's first international-standard five-star luxury beach resort; the area now overflows with them, and Hoi An has been named among the top cities in the world by T+L readers for years. Neighboring Đà Nẵng is a fast-growing metropolis with corporations setting up shop and expats, digital nomads and beach bums making their way to this affordable stretch of coast.
As for our destination city, Quy Nhơn, within the past decade, an increase in domestic flights from Saigon and Hanoi has helped make it a hugely popular vacation spot for Vietnamese, with the Anantara and Avani offering the only five-star accommodation within view of the city. The new Zannier Hotels Bãi San Hô is a 45-minute drive away.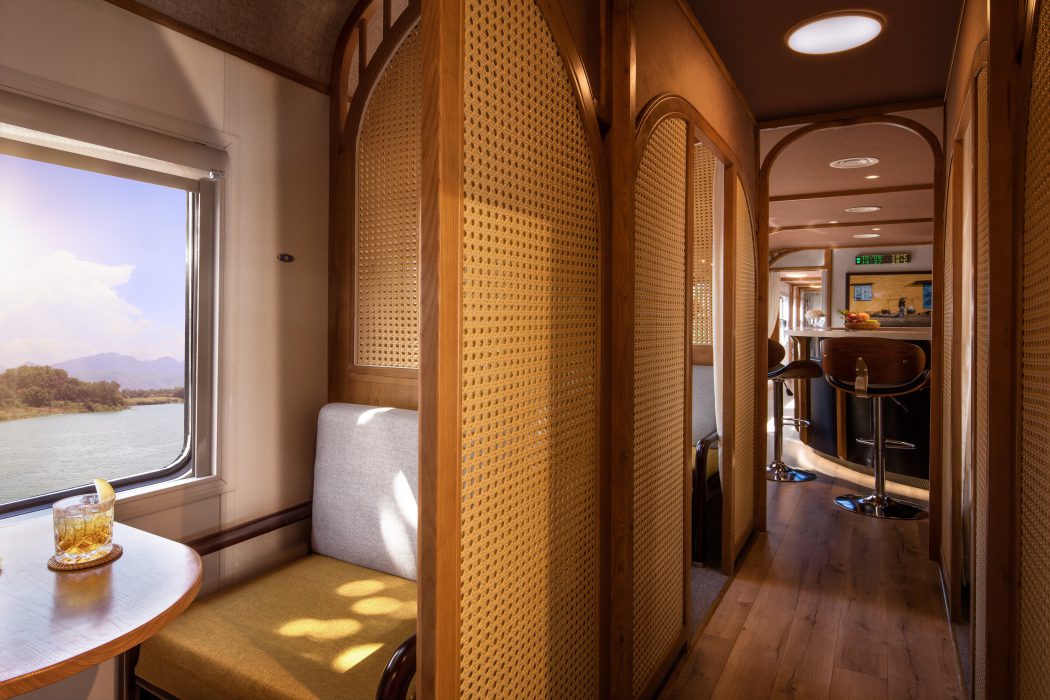 Quy Nhơn's rich history dates back more than 1,200 years to the Cham Kingdom, where two Champa towers still stand tall on a hill overlooking the city. Today, the city is a seafood stalwart with crustacean-filled feasts that would haunt Poseidon.
As lunchtime rolls around and I've started on the rosé, the first of our pre-selected three courses is up. The Quy Nhơn seafood salad is the obvious choice with green papaya, mint and sweet and sour fish sauce to open up the palate. Next, I sample the salmon filet with a lemongrass and roasted chili beurre blanc accompanied by chargrilled asparagus. A smug look crosses my partner's face as the braised wagyu neck topped with shredded carrots and zucchini in a sesame jus is placed in front of him. We're both stunned at the high-end restaurant quality of the dishes served on a train ambling through the remote rice fields of Vietnam.
The 70-percent Đồng Nai chocolate crème brûlée is the meal clincher. While the Đà Lạt strawberries and coconut yogurt are a refreshing option, the thick-as-mud chocolate hits different, especially when paired with a Chilean Shiraz.
My partner pulls out the Vietage blanket and eye mask and drifts off to the rhythmic hum of the train. I'm perfectly happy gazing out the window for hours, watching iconic scenes of rice fields and water buffalo. But before I know it, a staff member says, "Are you ready for your 30-minute complimentary massage, miss?" OK, twist my arm.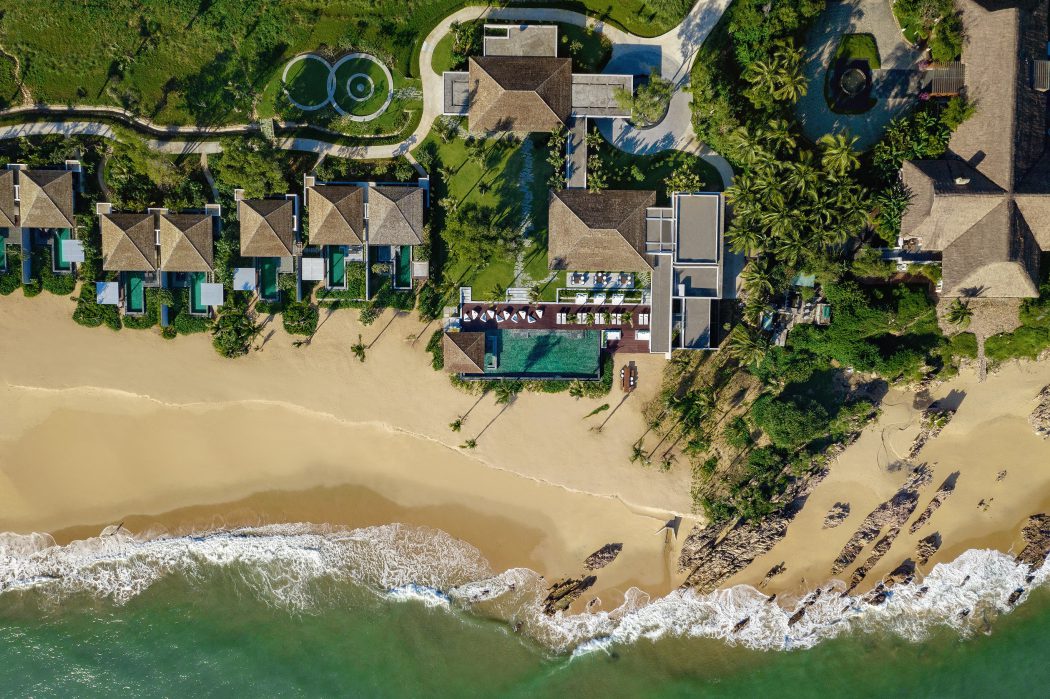 thevietage.com; one-way tickets from US$185; special gastronomic journey on April 17, 2021, including four-hands, six-course, wine-pairing dinner by Chef Hoang Tung from T.U.N.G Dining in Hanoi and Chef Geert-Jan Vaartjes from Anantara Hoi An Resort for US$296 per person; contact 84-256-368-6168 or vietage@thevietagetrain.com for information.