These are the best beachfront family resorts in Asia, where the waters are right at your front door and there's fun aplenty for the kids. HOW OFTEN HAVE YOU FOUND, when booking a "beachside" hotel, that it may not be right on the beach? Maybe you've had to cross a busy road, intersection or skybridge — and with the kids and all that gear in tow, it can be a frustrating and stressful situation. So, whether you're looking for jungle scenery, underwater wonders, or vibrant food, culture and history, we've taken it upon ourselves to locate six great resorts across Asia that are family-friendly and actually beachfront.
Club Paradise Palawan
PHILIPPINES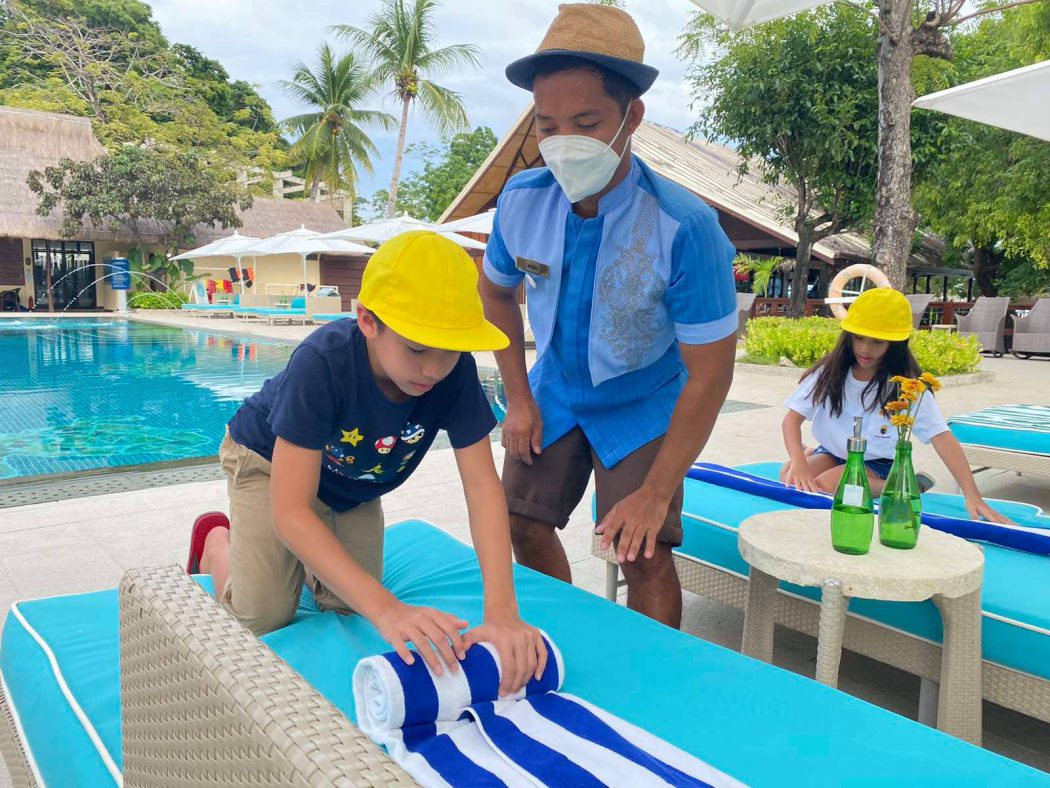 How about a tropical, white-sand beach on an exclusive 19-hectare private-island resort? At Club Paradise you get plenty of lounging options with a myriad of activities including kayaking, parasailing, diving, hiking, and even a kids junior hotelier program. There's also a reef out the front for snorkeling that's home to around 550 underwater species. Oh, and there's a kids' treehouse on the island, too.
The Deluxe villas are the go-to, as they sport a king-size or two single beds, with the provision for extra beds. These villas will fit your whole family and, yep, are right on the jungle-fringed beachfront of the resort.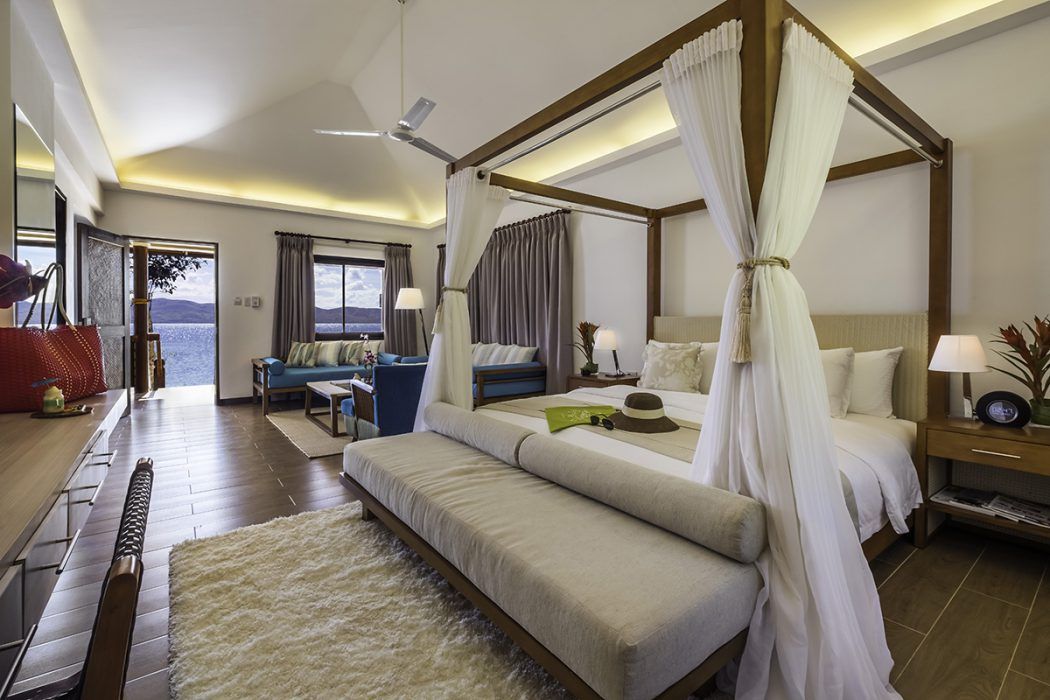 clubparadisepalawan.com; two adults and two kids (age seven or under) from P19,000 per night including breakfast and Busuanga airport roundtrip land and boat transfers.
Ayana Komodo Resort
FLORES ISLAND, INDONESIA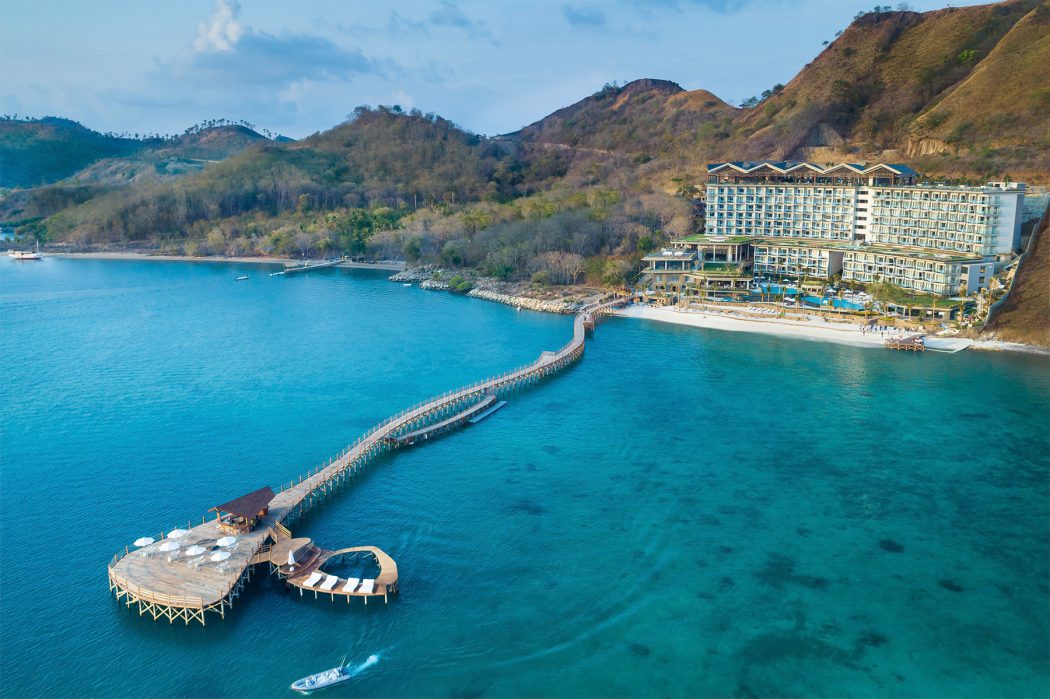 If you're keen for a dash of luxury with your family holiday, along with a myriad of activity options, the beachfront Ayana Komodo of the Ayana Resorts family (you may have heard of the sprawling and iconic Ayana Resort Jimbaran in Bali, the location of Rock Bar), is what you're after.
There's a lengthy private beach whose waters are good for paddleboarding, a kids' club, along with marine life classes and coral planting, snorkeling in calm, clear waters in the cove across the way, and even a glass-bottom boat ride—so you can check if the kids really did help regenerate the ecosystem. ayana.com/labuan-bajo/komodo; for two adults and two kids (under 9 years) staying in a Deluxe Full Ocean View Room, rates start from Rp3,396,000 per night (three-night minimum) including breakfasts and shared return airport transfers.
Ahilya by the Sea
GOA, INDIA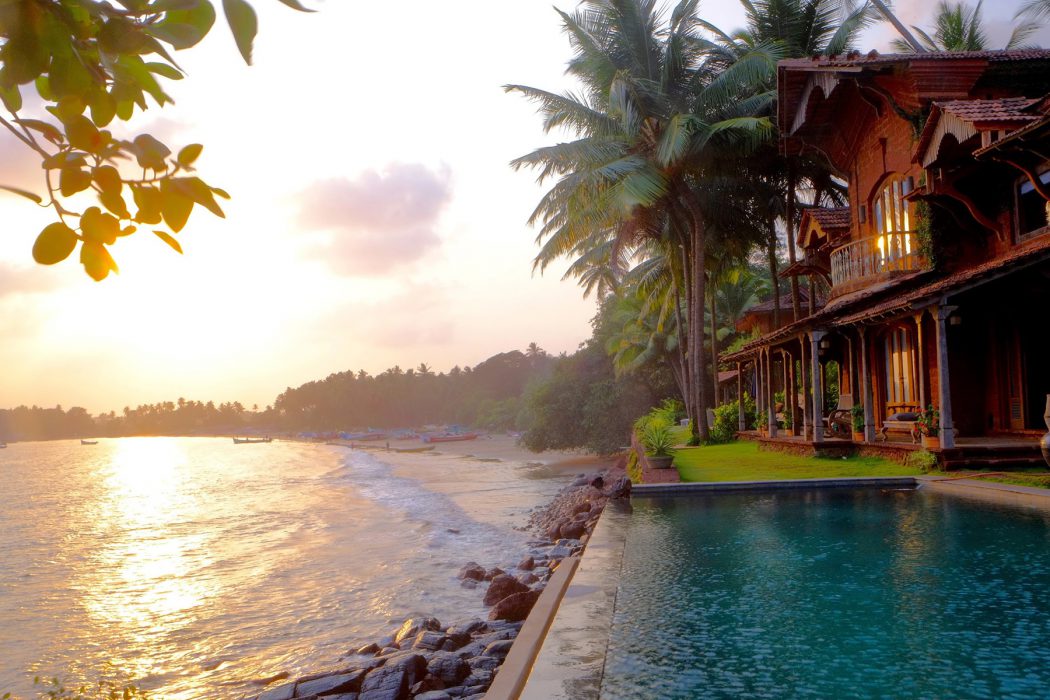 Goa is our go-to for a culture trip encompassing art, history, sun-kissed beaches, and fantastic food.
Suitable for families due to its privacy, serenity and spaciousness, Ahilya by the Sea features independent villas, two swimming pools, and a palm-fringed beach. Each of these villas is individually decorated with art handpicked by the owner, and the gardens are home to a wide variety of exotic plants and flowers.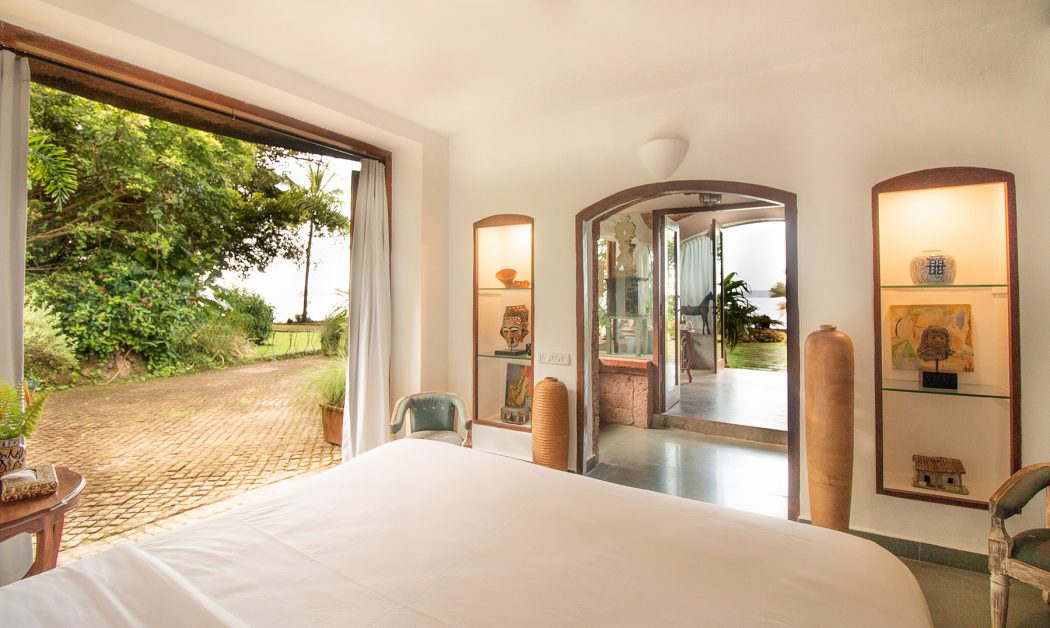 Dolphin Bay is straight out the front, and trips can easily be organized to the neighboring fishing village of Nerul, where you can jump on a private boat to fish in the bay or sail up the Sinquerim River to try crab catching—the local kids will show you how, and all gear is provided.
ahilyabythesea.com; two adults and two kids (up to 14 years old) can be accommodated in the a queen-sized double bed and separate living area of the Music Suite, where two-night stays (the minimum booking) start at INR33,950, with extra beds for children from eight to 14 years at INR3,500 per night.
Batu Batu
PULAU TENGAH, MALAYSIA Think schools of colorful fish, easily accessible jungle hiking trails suitable for even the youngest and most energetic explorers, a turtle hatchery, and even environmental educators on hand—have your kids packed their bags yet?
Batu Batu is a family-friendly island retreat with an ecological ethos set among coconut groves, rocky outcrops, and fine sand beaches. You can snorkel the coral reef from the shore, and kids as young as five can have a first taste of scuba with the Supplied Air Snorkeling program. Families with older children can get scuba-certified together at the island's dive center.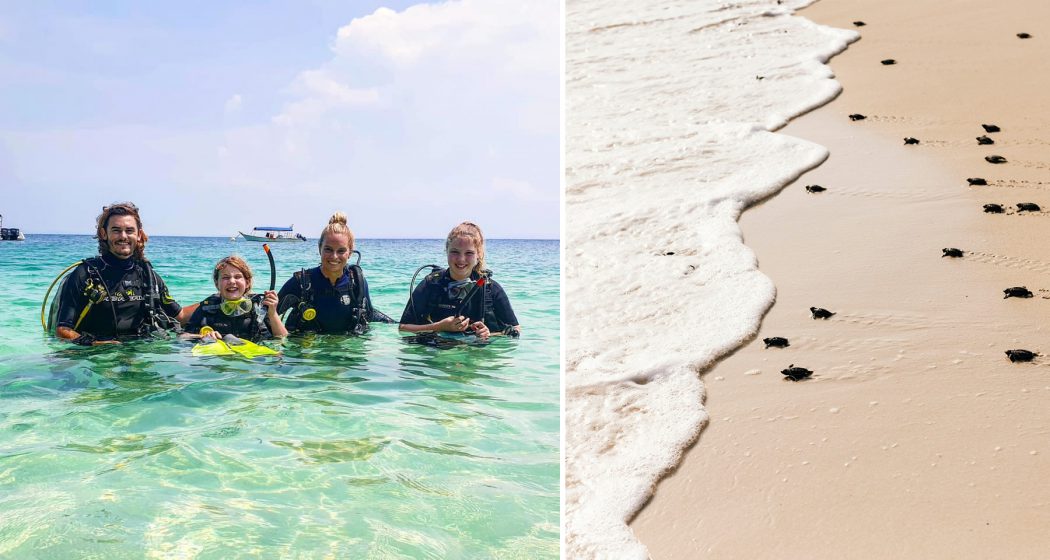 The well-planned accommodations make this one of our favorite beachfront family resorts, and one-bedroom villas here host a king-sized bed, a day bed (which can be made up for sleeping), and twin bunk beds in an annex for children, with cots available on request. You also get a private balcony and direct access to the beach.
batubatu.com.my; one-bedroom villas described above for two adults and three children (0 to 12 years old) from RM1,643 per night.
Chateau Beach Resort
KENTING, TAIWAN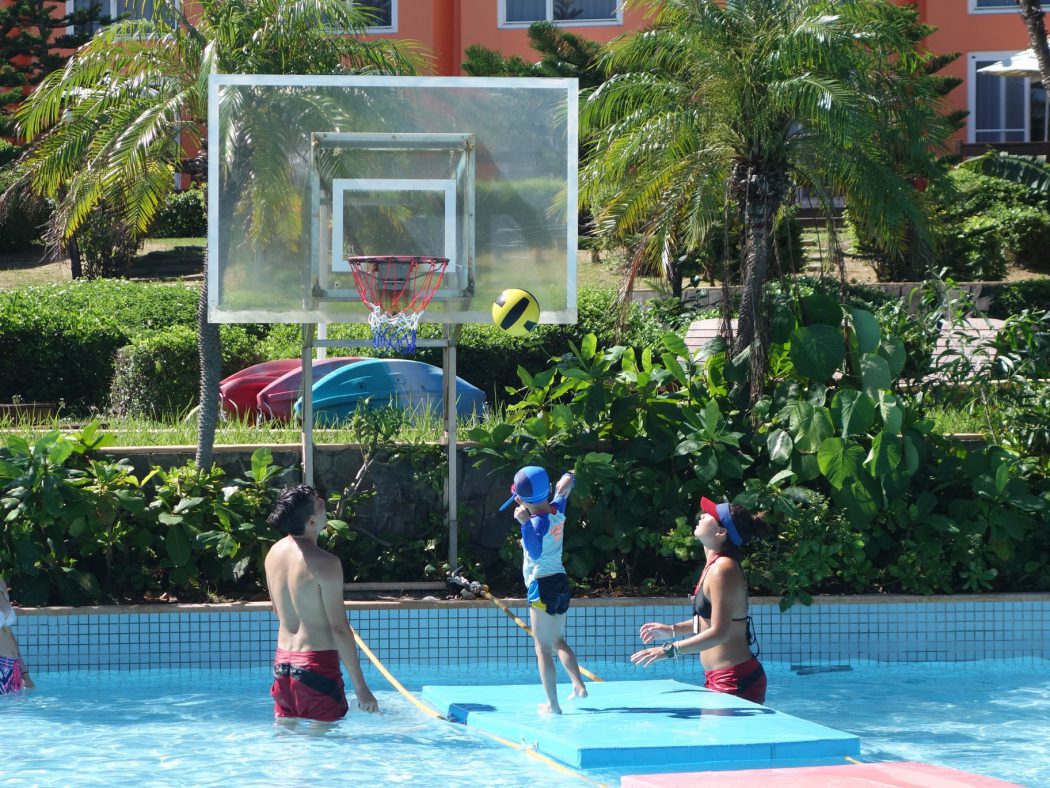 Near Taiwan's southern tip you'll find The Chateau (as it's referred to locally), the only one of the resorts in this part of the country that's truly beachfront—plus geared towards families. For examples: there are several shallow-water pools and play areas on-site. Your kids will love running around the vibrant food-focused night market just up the road, a two-minute walk away. And a national park with paved trails in the hills behind the resort makes adventure easy.
Beachside family rooms have a double bed and two singles, as well as a balcony facing the ocean, with access to a walkway connecting pools and buildings.
ktchateau.com.tw; rooms from NT$12,900 per night.
Cape Weligama
SRI LANKA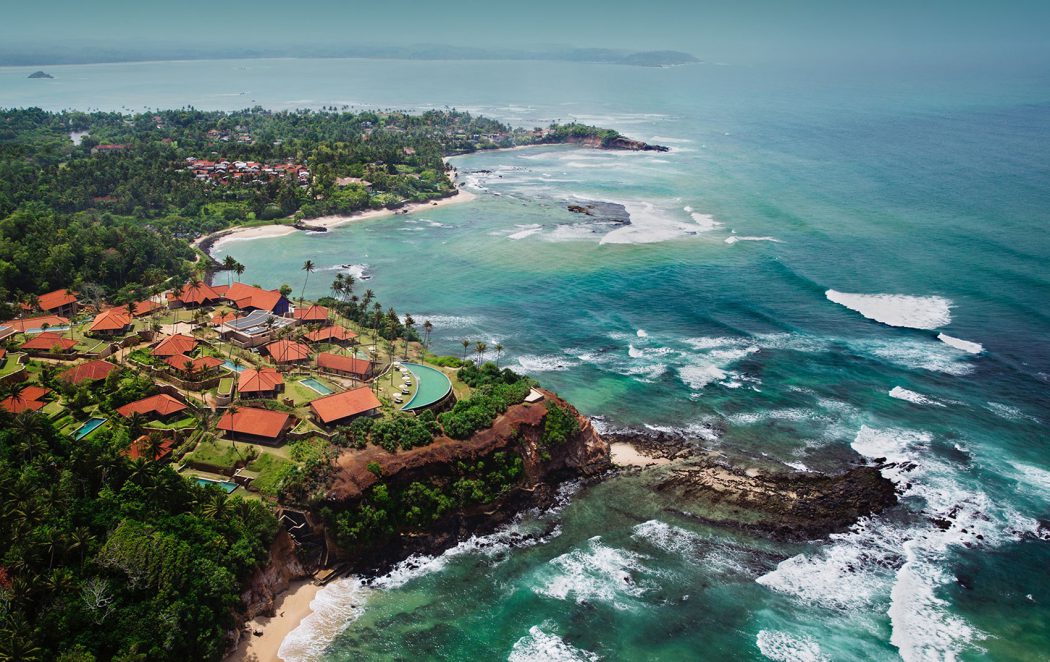 OK, so being straight up with you from the get-go, Cape Weligama isn't strictly beachside. It's perched 40 meters above the waves, atop a promontory, with views of the ocean and surrounds so clear that a wordy description would do no justice. But! There is an easily accessible stairway down to the sand—and with all the kids-focused activities, we're putting this on our list of beachfront resorts where your family can feel safe and satisfied.
A morning bike ride through the scenic back roads of Weligama will see you peddling alongside lush rice paddies, and cinnamon estates. Cool off in one of the 13 pools then in the afternoon the kids can enjoy junior chef classes or craft lessons to create masks, introducing them to the island's culture. These make for a great souvenir of your cultural immersion at one of Sri Lanka's grandes dames.
www.relaischateaux.com/us/sri-lanka/weligama-southern-province-weligama; from US$552 per night for two adults and two kids in a Junior Suite, with twin queen beds, a stone bathtub and steam room, and an outdoor verandah overlooking a pool, and breakfast included.