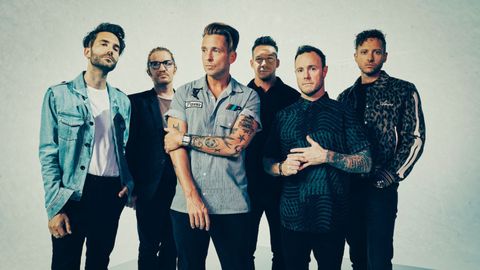 Grammy-nominated group OneRepublic will be making their way to Asia in January 2024! The pop-rock band will kick off the new year with a concert in Kaohsiung, Taiwan on January 19. Then, they will head to Macau for a one-night show in Galaxy Arena.
The two upcoming shows are part of the group's The Artificial Paradise Tour to Asia next year. So, be prepared to see chart-topping hits like 'Apologize' and 'I Ain't Worried' live. Saudi popstar Mishaal Tamer will also be a special guest!
OneRepublic concert in Macau and Taiwan: Ticketing details to know
Live Nation Taiwan members will get pre-sale access on October 4 at 11 a.m. CST. General tickets will be available on October 5 at 11 a.m. CST via livenation.tw. Ticket prices start from NTD 2000 (USD 62), NTD 2300 (USD 71), NTD 2800 (USD 86), NTD 3800 (USD 117), and NTD 4800 (USD 148) (all seated).
Meanwhile, tickets for the Macau show will be available to Live Nation Hong Kong members on October 4 at 2 p.m. HKT. The public will be able to purchase tickets on October 5 at 2 p.m. HKT via cityline.com. Tickets cost MOP/HKD 1299 (USD 166) (standing and seated), MOP/HKD 1099 (USD 140) (seated), MOP/HKD 799 (USD 102) (seated), and MOP/HKD 599 (USD 76) (seated).
View this post on Instagram
OneRepublic's career highlights
OneRepublic is composed of vocalist Ryan Tedder, guitarists Zach Filkins, and Drew Brown, bassist Brent Kutzle, drummer Eddie Fisher, and keyboardist Brian Willett.
The pop-rock band entered the music scene in 2007 with the album, 'Dreaming Out Loud'. Part of the album was the chart-topping hit 'Apologize', which sold more than 20 million copies. At that time, the song broke the global digital sales and streaming records. As a result, the group earned a Grammy Award nomination.
Their sophomore album also had many hit songs such as 'Waking Up', 'Secrets' and 'Good Life'. Their third release included the popular track, 'Counting Stars' which also topped charts and received over 40 million sales. With the release of their fourth album in 2016, the group has accumulated more than five million streams. Their most recent album 'Human' received more than 2.5 billion streams worldwide.
We're excited about OneRepublic's concerts in Macau and Taiwan!
Book your stay at The Venetian Macao via Agoda.com
Book your stay at The Venetian Macao via Booking.com
Book Your Stay at Regent Taipei in Taiwan via Agoda.com
Book Your Stay at Regent Taipei in Taiwan via Booking.com
All currency conversions were done at the time of writing
Shop the best travel experiences here
This story first appeared here.
All images credit: Live Nation
Related: Book A Flight For These Concerts In Southeast Asia Happening In The Second-Half Of 2023
Written By