Over the next few weeks, Korean Air passengers might have an additional step to complete before boarding their aircraft — a weight check.
The new policy requires the airlines to weigh the travellers and their carry-on luggage. This is being done to obtain average plane weight data.
When and where will Korean Air weigh its passengers?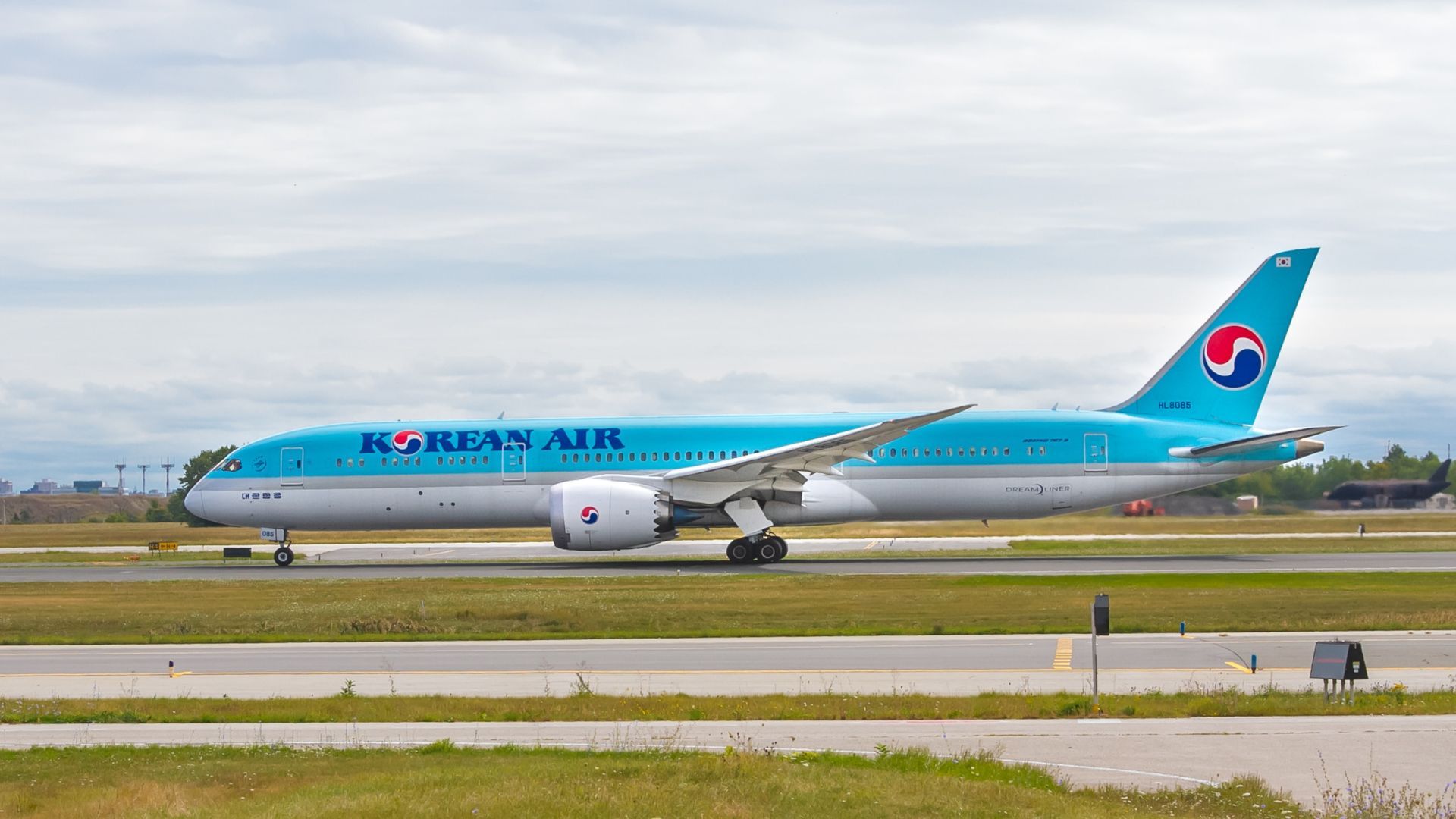 According to a report in Korean JoongAng Daily, Korean Air will record the weight of travellers departing from Gimpo International Airport between August 28 and September 6. The same will happen at Incheon Airport from September 8 to September 19. Speaking to the publication, an airline official said, "Korean Air passengers will be asked to step on scales with their carried-on items at each boarding gate. The data collated anonymously will be utilised for survey purposes and doesn't mean overweight passengers will need to pay more."
The collected data will be shared with Korea's Ministry of Land, Infrastructure and Transport, adds the report. However, if a passenger wants to opt out of this survey, they can simply let the airline staff know.
Airlines have to calculate passenger standard weight every five years or whenever the situation demands, according to the Aircraft Weight and Balance Control measure detailed by the ministry. The data helps determine the aircraft weight distribution and enhance safety measures, the Korean JoongAng Daily report adds.
According to the report, average passenger weight differs across nations. A 2017 survey stated that the average weight set for adult males during summer season was 81 kg and that for adult females it was set at 69 kg. In the US, Federal Aviation Administration recommends an average weight of 88.4 kg for adult males and 70.3 kg for adult females. Usually, airplanes carry about one percent more fuel than is necessary for a flight, and accurate passenger weight measurement can help limit fuel consumption, potentially adding up to USD 1 billion in annual savings, states the report.
Korean Air not the first airline to record weight of passengers
Between May and July this year, Air New Zealand carried out a similarly structured weight check for volunteering passengers flying on the airline's international routes. At that time, a representative of the airline said, "We know stepping on the scales can be daunting. We want to reassure our customers there is no visible display anywhere."
Hero and featured image credit: Kevin LEE/Unsplash
Related: Japan Airlines Becomes World's Best For 2023, Singapore Airlines Ranks Second