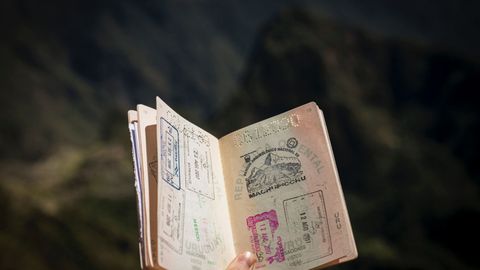 China has restricted the entry of travellers from Japan and South Korea after the countries imposed COVID-19 related travel restrictions on Chinese citizens. The Chief Cabinet Secretary of Japan has criticised this sudden suspension.
China's government suspended issuing visas for South Korean and Japanese citizens on January 11, 2023 (Tuesday). China announced it would take action against nations that required Chinese travellers to submit a negative COVID-19 test. After three years of complete lockdown, China finally opened its borders and ended its mandatory quarantine. However, now China has restricted travel from South Korea and Japan.
On January 11, 2023 (Wednesday) Tokyo protested against China's visa suspension and expressed regret for the situation at hand. Chief Cabinet Secretary Hirokazu Matsuno responded at a press conference and expressed his dismay with respect to the recent developments – "It is regrettable that China unilaterally has taken visa suspension action for reason other than steps for the coronavirus", reported Reuters.
The minister also pointed out how Japan's measures simply require travellers from mainland China and Macau to test before reaching Japan and it does not prevent Chinese travellers from entering the country. At the moment, Chinese travellers require a negative RT PCR test result less than 72 hours before departure. China's recent move came after Japan toughened the COVID-19 border control rules for traveller coming from China.
The surge in COVID-19 cases has led countries to impose travel restrictions that may help curb the contagious spread of the virus. Countries like India, Malaysia, Australia and Canada have brought in measures to control and keep a check on the COVID-19 cases within their countries.
Who all can travel to China? China is yet to welcome travellers for leisure and tourism; however, it is allowing people to enter the country for the purpose of business, education and family. After the recent development, Japanese and South Korean citizens will not be issued visas even for these purposes.
Hero and feature image credit: Courtesy of Agus Dietrich from Unsplash
Related: 8 Of The Cheapest Countries To Retire Around The World
Frequently Asked Questions (FAQs)
Question: Will Japan open for tourists?
Answer: Yes, Japan is open for tourists.
Question: What travel restriction has Japan imposed on China?
Answer: Chinese travellers will have to show a negative RT PCR test result within 72 hours of departure from China.
Question: What measures has China taken against Japan?
Answer: China has suspended issuing visas to Japanese citizens.
Written By