More and more airlines are weighing passengers before boarding. While this might raise questions, particularly in terms of data privacy and potential discrimination, airlines often justify the need on safety grounds. Less often mentioned, however, is the objective of using less kerosene.
Could you find yourself stepping onto the scales to check your weight before boarding your next flight? This measure was recently introduced by Korean Air in two South Korean cities: at Gimpo International Airport (GMP) from August 28 to September 3, and at Incheon International Airport (ICA) from September 8 to 19.
What do passengers think about airlines weighing them before boarding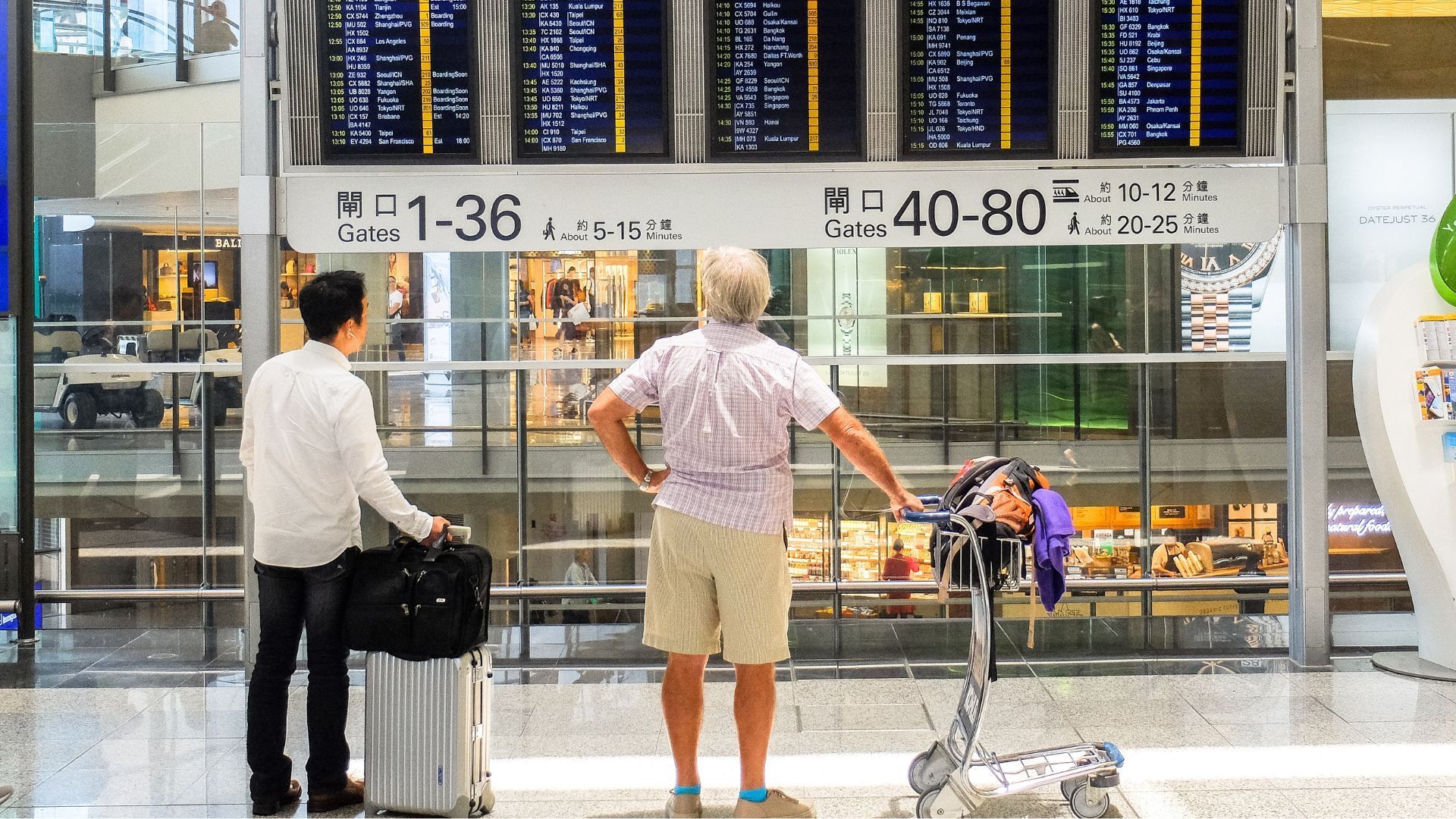 Deemed "intrusive" or even "fat-shaming" by some, the initiative has not failed to provoke outrage on social media. Some fear that seat prices will rise as a consequence, while others worry that personal and private information will be collected and used to unknown ends.
Korean Air seems to have anticipated these fears, assuring flyers in a statement that passengers and baggage will be weighed anonymously, and that the data will then be passed on to the country's Ministry of Planning, Infrastructure and Transport. Moreover, passengers are reportedly able to opt out of the process.
The South Korean airline is far from being the first to try out passenger weight-ins. A few months ago, passengers at Auckland Airport in New Zealand were invited to step onto the scales before boarding as part of a trial initiated by the national carrier Air New Zealand, which ended on July 2. Prior to this, several American airlines, as well as Finnair (Finland) and Uzbekistan Airlines (Uzbekistan), have also implemented (optional) passenger weight checks. Here again, anonymity and unchanged prices are guaranteed in most cases.
Saving jet fuel
So what's the point of weighing passengers? The main argument is that it allows airlines to obtain data to establish an average for regular passengers (i.e., those who fly at least five times a year) and to balance aircraft weights to ensure greater safety during flights. Currently, the weight of each flight is partly calculated on the basis of a global average weight estimated at around 80 kg (but which varies from country to country and differs for men, women and children), as well as the weight of baggage and equipment.
But another reason for weighing passengers is to save kerosene, based on the premise that the heavier the aircraft, the more fuel it will consume. Precise knowledge of each passenger's weight would therefore make it possible to reduce fuel costs, as underlined by the UK firm Fuel Matrix in 2019. This fuel-saving company has reportedly developed software capable of calculating the exact amount of kerosene needed by aircraft just before take-off, based on passenger and baggage weight, among other factors.
However, this method requires passenger data to be collected in advance, and in complete confidentiality, to avoid any discrimination. Fuel Matrix suggests asking passengers to provide this information when they book their tickets. A solution that works on paper… provided that the passengers in question give honest answers!
Another more reliable, but undoubtedly more intrusive solution, would be to weigh passengers during security checks prior to boarding. This could be achieved when passengers stand in the scanner, for example. According to Roy Fuscone, CEO of Fuel Matrix, interviewed by CNN Travel in 2019, this could be an efficient and discreet way of obtaining such data. It remains to be seen how airlines would be able to guarantee anonymity.
Shop the best travel experiences here
(Hero and feature image credit: Pyrosky/Getty Images©)
This story was published via AFP Relaxnews
Related: Fly Aboard These International Airlines That Are Bringing Sustainability To The Skies