Unlocking City Chic: Travel + Leisure's 3 Favorite Rooms at Kimpton Maa-Lai Bangkok
As travel pros, here are the rooms we'd choose for a Bangkok city break.
WHEN VISITING A VIBRANT, 24-hour city like Bangkok, your choice of hotel room is, well, key. The room you choose becomes an important element of your trip. It's where you retreat after a long day of exploring the city to relax, rest and reflect while the hotel provides the luxury of space to breathe.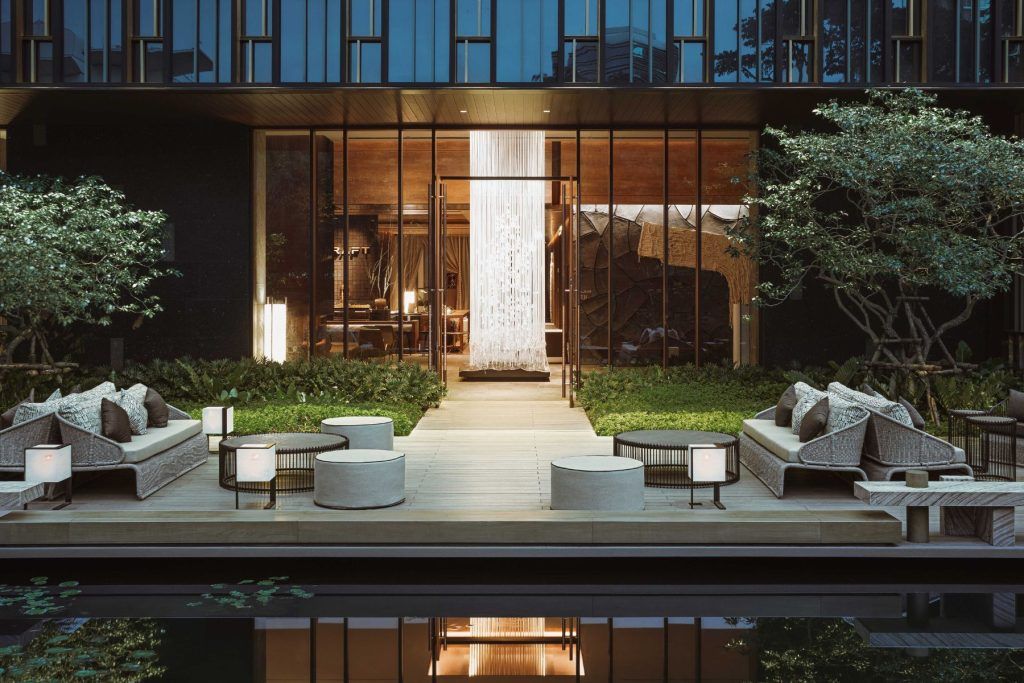 A well-designed and appointed room in this busy metropolis will let you recover optimally and prepare for another exciting day in Asia's city of angels.
Among our favorite hotels in the city is Kimpton Maa-Lai Bangkok, which won two major awards from us last year: Best City Hotel in Thailand by Travel + Leisure Asia and Best Leisure Hotel (International) by Travel+Leisure India. From its rare ground-floor garden to tiki drinks at the sky-high Bar.Yard and everything in between, there are fresh and fun concepts to discover throughout the hotel.
Since this is a Kimpton property, pets are welcomed as warmly as human guests and can enjoy many spaces throughout the hotel and its grounds. The hotel even offers specific floors dedicated to rooms that can accommodate pets. The hotel's location, in a prime area of Langsuan, is just minutes from Lumpini Park and places guests in Bangkok's true heart. Whether you plan to explore the historic riverside or make the most of the Siam district's shopping, Kimpton Maa-Lai Bangkok puts you in the center of the action, while its green surrounds offer a respite from the city and incredible views from many of the hotel's rooms as well and the infinity pool.
While every room offers a design hotel feeling, including modern furniture and light fixtures, below are our picks for the best luxe, conversation-starting rooms in the hotel and what's so special about each one.
Rooms We Rate — or — T+L's Top Picks
Maa-Lai Suite with Green Lung View
The true standout of this 87-sqm suite is its vantage point. From its expansive floor-to-ceiling windows, you can enjoy nearly endless city views.
The suite's spacious and airy bathroom — with sleek tub and separate rain shower — is perfect for relaxing with your favorite drink while lounging in the hotel's signature robe, a pop-art printed collaboration with Christian Develter for Tube Gallery. While you're there, choose something indulgent from the bath bomb menu created by LUSH, because you're worth it.
Elsewhere in the suite, a spacious office area, a plush king-sized bed with a custom Simmons mattress and luxurious 400 thread count linens, Nespresso coffee machine, craft amenities from HARNN, and a Vifa Helsinki Sound System help to elevate your stay further.
Starts from THB16,000++ per night
Executive Suite
If you're staying with family and friends, the 124-sqm Executive Suite is the perfect choice to elevate your group getaway. With a dedicated bar, dining table to gather around, and guest restroom, you can make memories here that will last a lifetime.
The extra space, along with a private balcony, is also perfect for full days of work, as well as hosting meetings, business discussions, and intimate parties with ease.
The bedroom features a king-sized bed with velvety linens and a spacious bathroom with tub and separate rain shower that acts as your personal sanctuary and is completely private from the rest of the suite.
Starts from THB26,500++ per night
Celebrity Suite
To enjoy a suite like none other — really, there is only one of these in the hotel — book the tony, 320-sqm Celebrity Suite.
The design-led luxe space melds sophistication with charm, and its rooms are decorated with curated local art, natural furniture, and the latest technology.
Featuring two bedrooms, one with a super king bed and one with a king bed, the indulgent suite also offers a separate living space with verdant city views, a fully stocked bar, and private balcony. In the bathroom, enjoy an extended design, whirlpool jacuzzi, double vanities, and a Dyson Supersonic hairdryer — which is included in all the hotel's suites — to keep you looking and feeling your best.
Starts from THB100,000++ per night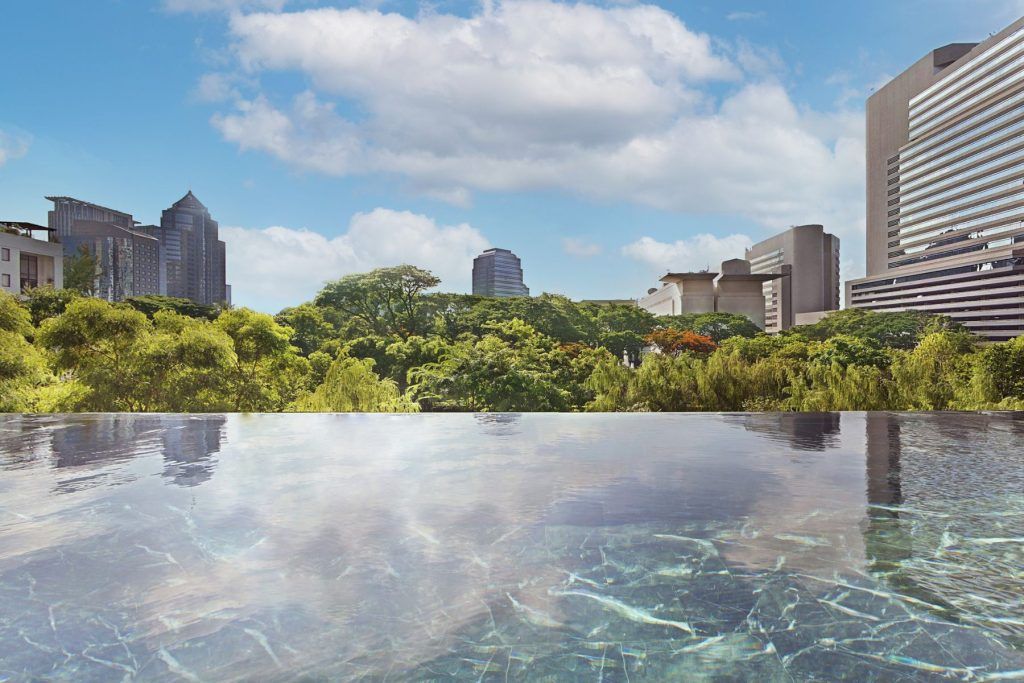 No matter which room you choose, Kimpton Maa-Lai Bangkok's location, design, amenities, and attention to detail make this an optimal choice for Bangkok breaks. With five bars and restaurants, a fully-equipped gym offering classes including Thai boxing, yoga, and dance, and one of the best breakfast buffets in town, Kimpton Maa-Lai offers everything you want when checking into a top design hotel.
To learn more or to plan your Bangkok getaway, visit bit.ly/TLKimptonMaaLaiRoom
---
Article Sponsored by Kimpton Maa-Lai Bangkok.
All images courtesy of Kimpton Maa-Lai Bangkok.