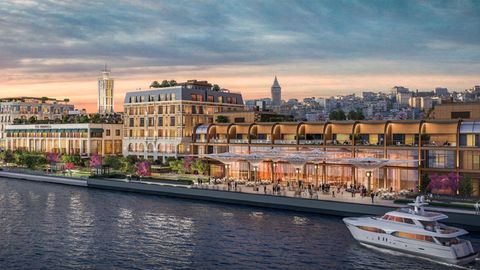 From designer interiors to bespoke amenities, luxury hotels offer unforgettable experiences for travellers seeking opulence, along with comfort. These lavish accommodations are known to redefine hospitality and leave visitors pampered by the end of their stay.
With the third-largest market share in the global luxury industry, luxury hospitality has been focusing on upscaling in every aspect. Be it offering the best concierge services or making facilities accessible through mobile apps for guests, these plush hotels strive to excel in creating the most comfortable stays.
And as almost all COVID-19-related restrictions on travel are lifted, 2023 serves as a great time for tourists to find luxurious stays to rejuvenate themselves. So, from the coastline of Maine to the bustling city skyline of Italy, here are some of the new luxury hotels opening this year aiming to create a fine blend of nature's mysticism, breathtaking architectural settings and cutting-edge amenities.
The most-anticipated luxury hotels opening worldwide in 2023
Jump To / Table of Contents Written By