Hong Kong's Iconic Prince Hotel Reopens with Updated Facilities and Fresh New Look
Take advantage of the Prince Hotel's stellar relaunch promotion to enjoy each new feature.
HONG KONG'S FAMED PRINCE HOTEL recently reopened after a three-year renovation and is now better than ever, boasting updated facilities and a fresh new look.
The hotel's prime location in Tsim Sha Tsui continues to provide unparalleled access to the city's luxury retail and dining options, featuring direct access to Harbour City – the city's largest shopping complex — with more than 450 shops from the world's leading luxury brands.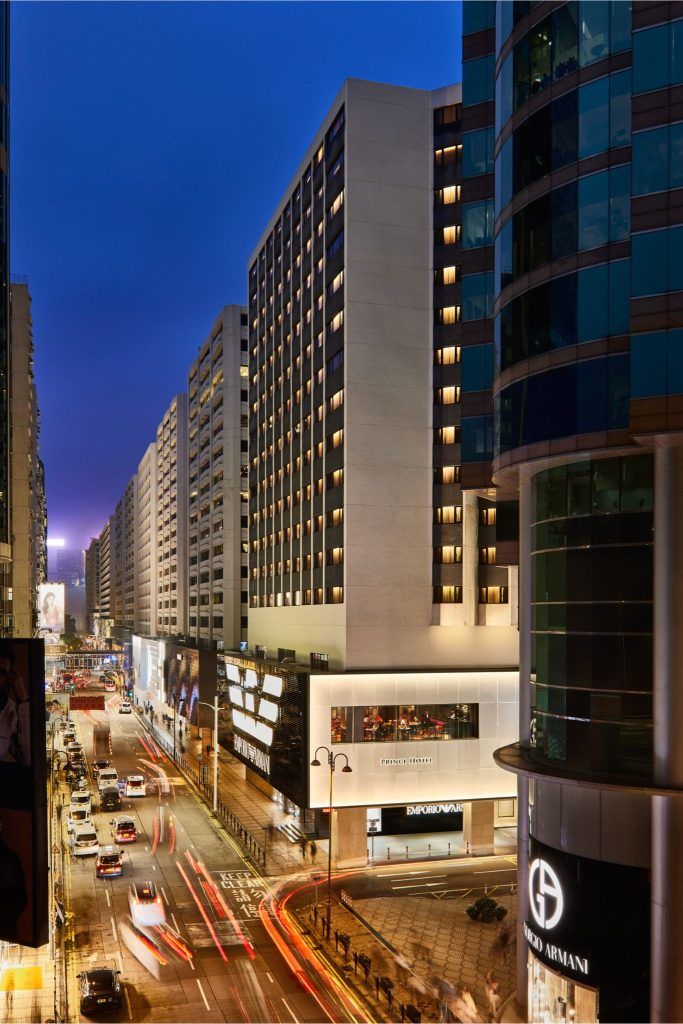 "Prince Hotel is, and will continue to be, a destination for the local community and travellers to come together. With the transformation completed, we look forward to welcoming guests back and shaping how they dine, stay or celebrate with us to create incredible moments and inspire new stories," said Gerhard Aicher, Area General Manager of Marco Polo Hotels in Hong Kong.
Guests of the newly relaunched hotel — which reopened on August 1 — can indulge in a range of amenities, including 24-hour gym, outdoor pool at the adjoining Marco Polo Hongkong Hotel and stylish dining destination SAVVY during their stay.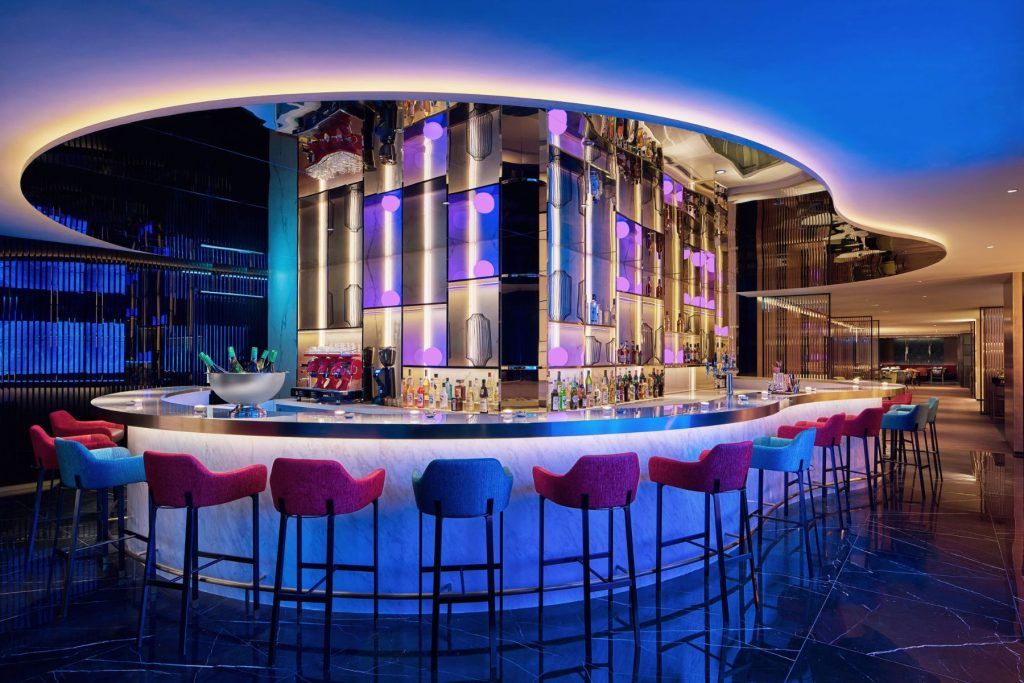 As part of the hotel's welcoming efforts, it offers a 'We Are Open!' promotion, including a complimentary upgrade, welcome drinks on arrival at SAVVY, red wine to enjoy in your room and celebratory chocolates, making it a perfect time to visit.
A Regal Relaunch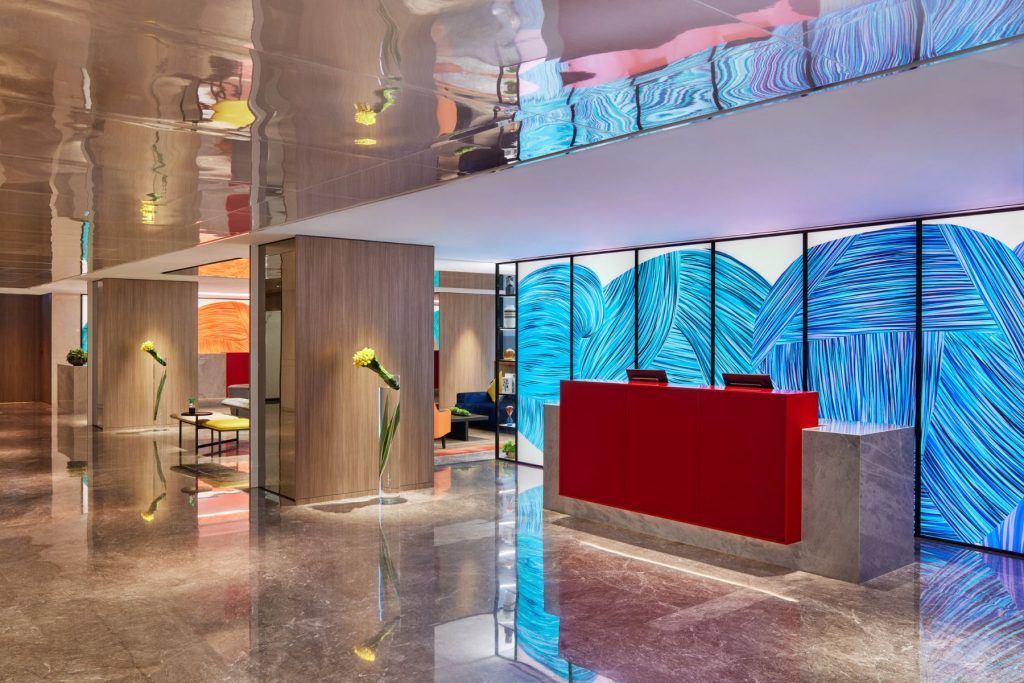 The hotel's refurbishment was conceived to create bright and functional spaces that reflect a colourful aesthetic and lifestyle. Amongst the areas to have been fully renovated are the lobby, 394 guestrooms and suites, Continental Club and dining venues.
Stepping into the hotel's renovated lobby, it's clear to see how much dedication went into restoring the hotel, which is completely updated while still embodying the energy of Hong Kong.
Greeting guests in the stylish and modern lobby are floor-to-ceiling windows that reveal the hotel's proximity to neighbouring luxury stores. Vivid pops of blue and orange enliven the grey marble flooring, while the design scheme incorporates colour-changing light panels featuring abstract brush strokes and modern artwork.
Envisioned as lively spaces, the guestrooms and suites — ranging from 29 to 56 square metres and with views of the city or harbour — use a colour palette of imperial red, sunrise yellow and navy blue to demarcate purpose-led spaces and inject personality into the interiors. The colours are featured as statement walls, in artwork and on select pieces of furniture. Each room also now includes a chaise lounge for guests to enjoy quieter moments by the window. The Victoria Harbour-facing Continental Club suites feature open-plan layouts for versatility. Warm neutrals in brown and beige ground the same bold three-colour scheme, while pillars are artistically embellished with maps of Tsim Sha Tsui to make them in-room focal points. The updated suites also feature bathrooms with marble countertops, open closets and separate showers.
For those seeking an exclusive retreat, the Continental Club lounge offers space for guests to work or relax, with private check-in, daily breakfast, afternoon tea and evening cocktails.
Dining destination SAVVY launched in late 2021 and sits across 8,000 expansive square feet. Featuring a menu of Asian and international favourites, it reimagines the concept of blended spaces by creating three distinct zones within the venue. With a bar, lounge and restaurant, SAVVY's modern style and vibrancy are central to the atmosphere and function as an ideal day-to-night location. Diners are encouraged to enjoy the restaurant's offerings seamlessly and relax in one inviting space. Commenting on the reopening, Wharf Hotels President Thomas Salg said, "The much-anticipated return of Prince Hotel in the Tsim Sha Tsui district has been many months in the planning. We are excited to open our doors to a new chapter and to new experiences designed for travellers eager to revisit or discover the hotel and myriad attractions surrounding the property."
To celebrate the reopening of Prince Hotel, the 'We Are Open!' promotion is available through 31 October 2023. To make a reservation, call +852 2113 1888, email prince@marcopolohotels.com or book online.
---
Article Sponsored by Prince Hotel.
Images courtesy of Prince Hotel.