Conrad Bali's Jiwa Wellness Concepts Include Spa, Sense and Strength Concepts to Heal Body and Mind
From tailored programmes to unique new therapies, Jiwa Wellness has the perfect spa journey for you.
CONRAD BALI HAS LONG BEEN KNOWN as a haven for holistic wellness, with a wide range of offerings focused on guests as whole beings. Its Jiwa Wellness brand encompasses an array of tailored and curated experiences to treat interconnected issues and heal multiple dimensions of the self, creating harmony and wellbeing in the body and mind.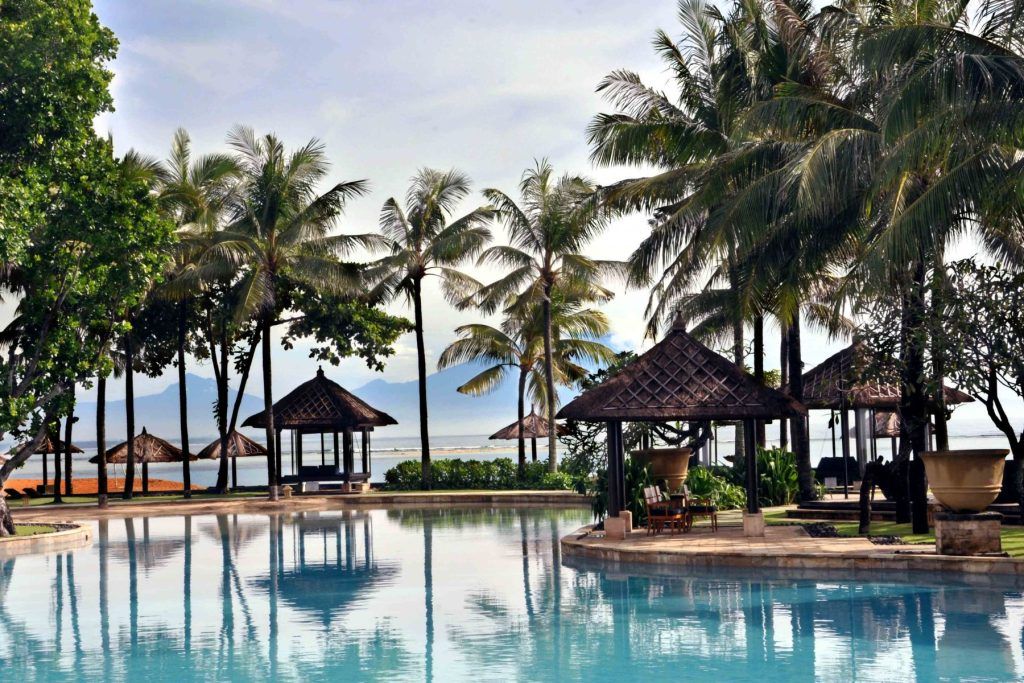 The luxury beachfront resort on Bali's southern coast is relaunching a reimagined Jiwa Wellness concept incorporating even more diverse treatments. The contemporary getaway is perfect for peaceful reconnection and recovery, offering panoramic ocean views, 368 guest rooms and suites —including the exclusive Conrad Suites in a private wing with personalised service — healthy dining options and plenty of quiet corners for reflection and relaxation.
The relaunched Jiwa Wellness means that Conrad Bali now offers one of the most comprehensive programmes of its kind amongst Bali's five-star resorts. Designed to promote personal growth and enrichment through its spa, sense and strength pillars, each pillar works toward the resort's objective of honouring local healing traditions and striving for balance in mind, body and spirit.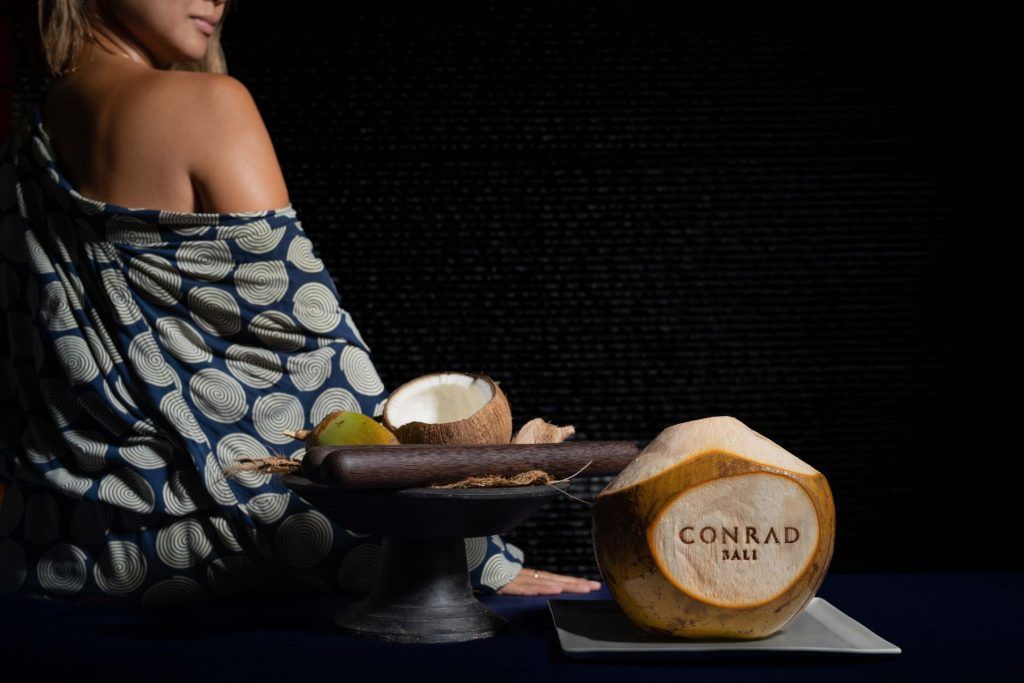 "Wellness journeys that address mind, body and spirit are becoming increasingly important for travellers, and Bali has become one of the world's leading destinations for such experiences," says Kevin Girard, General Manager of Conrad Bali. "Through Jiwa Wellness, we are offering guests one of the most comprehensive range of treatments and therapies among the island's five-star resorts. Our thoughtfully and respectfully curated experiences will instil guests with a deep sense of peace and relaxation, allowing them to reconnect with themselves."
The Jiwa Family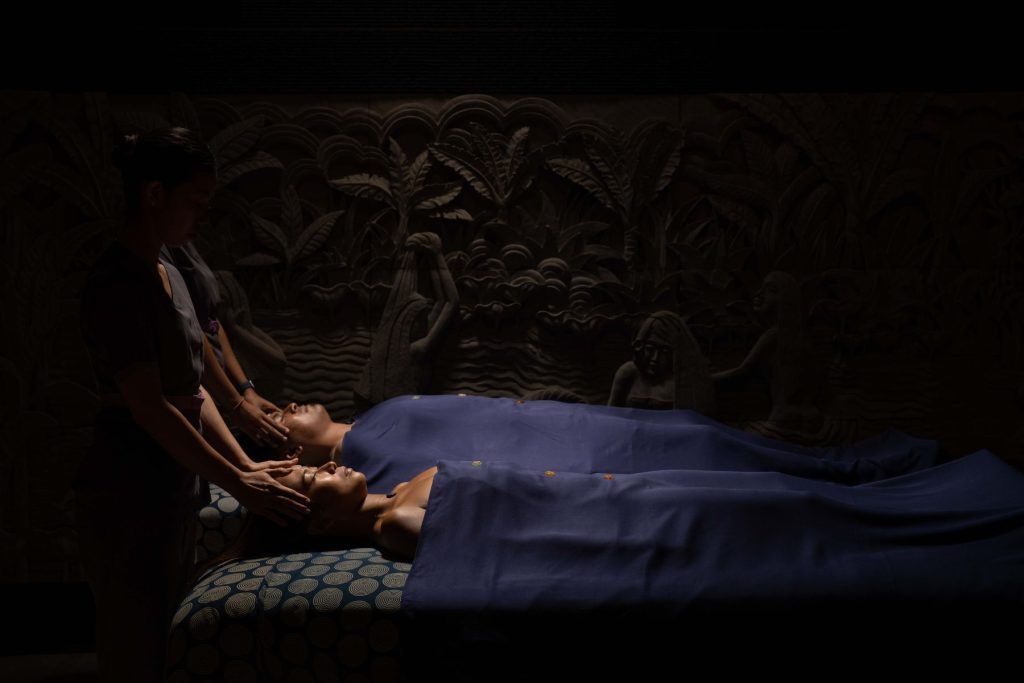 Jiwa Spa, the first pillar of the relaunched Jiwa Wellness, immerses guests in rejuvenating spa escapes, where natural formulas and ancient techniques come together in restorative treatments. Guests destress through the spa's extensive facilities, including nine treatment rooms, two spa villas, a steam room, sauna, whirlpools, a hydro plunge pool, private 25-metre pool and nail care station.
The second pillar, Jiwa Sense, crafts nourishing therapies meant to amplify each of the five senses through treatments based on authentic Balinese and Indian healing practices. Each Jiwa Sense treatment is performed under the expert guidance of Conrad Bali's resident healer and World Pranic Healing Foundation member, Dewa Ayu Mas Damayanti, and activates vital life force energies while restoring inner and outer balance. Jiwa Strength, the third pillar, aims to condition and optimise physical strength and mental resilience. Guests can choose from a variety of activities, including aerial and aquatic yoga, cycling, customised gym workouts, tennis and circuit training to stay active and energised throughout their stay. Swimming enthusiasts can also look forward to four pools for lap swimming.
Groundbreaking Therapies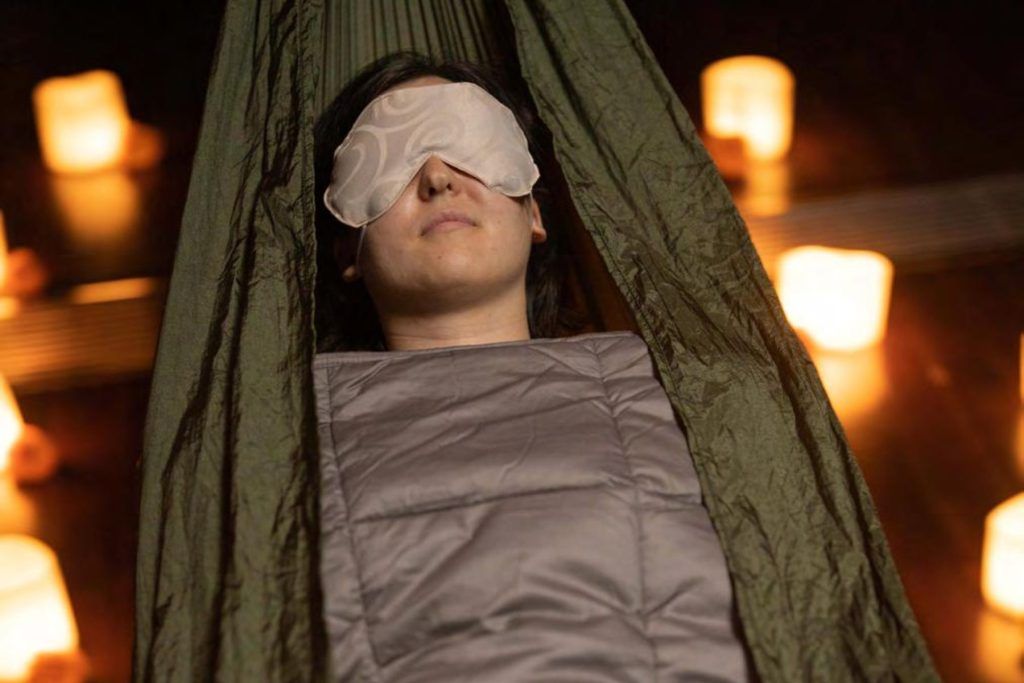 Jiwa Wellness's most unique programmes are its Sway Sleep Therapy, Chakra Balancing Healing Massage and Sound Healing options.
Sway is Jiwa Sense's innovative sleep therapy. Unique to Conrad Bali, Sway combines ancient and contemporary techniques to improve sleep for those experiencing rest issues or who desire deep relaxation. Enveloped in a hammock under a weighted blanket and eye pillow, guests are immersed in aromatherapy amid the sounds of nature and rocked side-to-side while receiving tension-dissolving acupressure massage. Sway epitomises Conrad Bali's research-driven, respectful of traditions approach to modern-day wellness by indicating a sense of extreme comfort and tranquillity.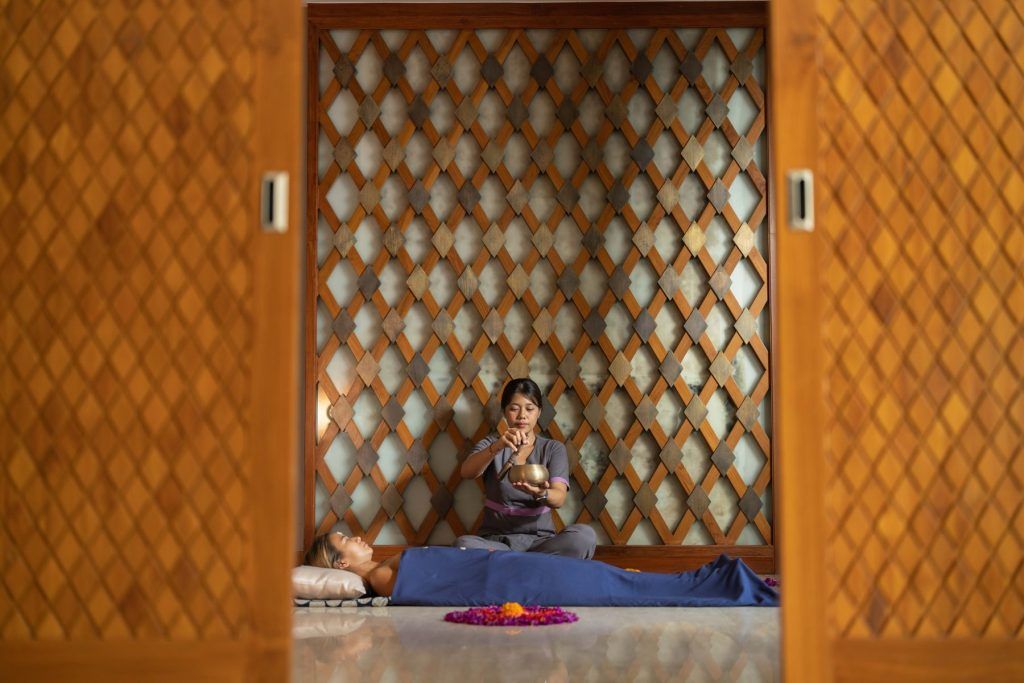 Crystal Sound Healing Chakra Balancing is a holistic private session in which Balinese healer Ayu Mas combines crystal sound healing with chakra cleansing to balance mind, body and soul. Singing bowls produce harmonising tones and vibrations that promote relaxation and improve general wellbeing, while crystals realign the body's seven chakra energy centres. Through guided meditation, chanting and affirmations, this unique therapy boosts vitality, leaving guests with a deep sense of inner peace.
The Art Of Sound Healing therapy originates from ancient cultures, including India, Tibet and Indigenous Australia. This unique healing practice uses sound vibrations and frequencies to promote emotional and physical wellbeing. Specific rhythms and tones stimulate brainwaves, transporting guests from a waking state to a place of heightened consciousness that enables internal healing during sleep. Using an eclectic collection of instruments, our experienced sound healer activates the body's natural healing system and balances the seven chakras. Taking place at dusk in the sublime all-glass Infinity Chapel, surrounded by reflection pools and panoramic ocean views, this one-of-a-kind experience will help you drift into your peaceful dream world and emerge re-energised and refreshed.
Jiwa Wellness Retreat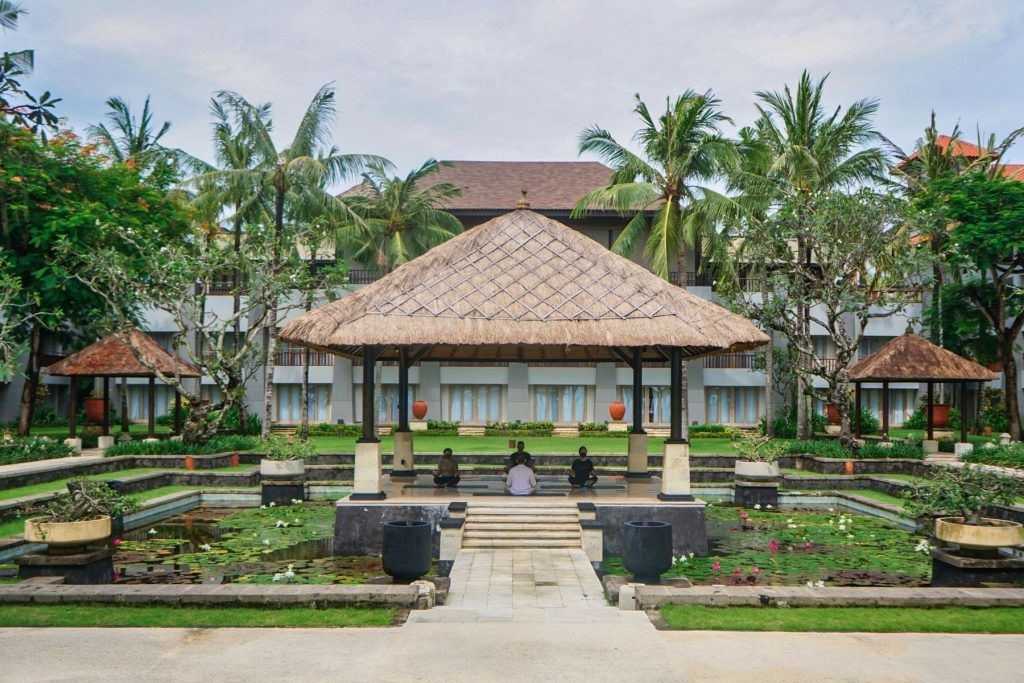 Many of these therapies can be compiled into an experiential Jiwa Wellness Retreat. The bespoke wellness escapes are immersive compilations of sessions that cater to balancing energy and reinvigorating guests. Each retreat is a guided experience of activities specifically chosen by the participant, who curates their own unique journey with the help of healing experts.
The limited-availability packages can be created for one or two guests and promise a deeply healing personal journey.
No matter which Jiwa Wellness programme you decide to try, five-star luxury resort Conrad Bali has a reimagined wellness concept to support your experience. Through the introduction of specially developed treatments, therapies and experiences, the new wellness program is one of the most comprehensive of its kind among Bali's five-star resorts.
For more information, please contact conradbali.com.
---
Article Sponsored by Conrad Bali.
Images courtesy of Conrad Bali.