Japan finally opened for tourism and, along with the borders, lots of new reasons to go. Our picks of the best new hotels, restaurants, bars and more from 2022 that you should add to this year's travel list. AT LONG LAST, JAPAN STARTED welcoming back individual tourists in October 2022. While the government was slow to reopen the borders, the hospitality scene was rolling right along, counting on the eventual return of sky-high visitor numbers. Over the past year and change, there were plenty of new hotels, restaurants, bars and other attractions opening, so it's time to book a ticket and come see what's popped up while you've been away! Here are our choices for the best new openings in Japan from a dramatic 2022 (and a bit before).
BEST NEW HOTELS AND RESORTS IN JAPAN 2022 Located just across the Shirakawa River from Gion in a historic district known as the Street of Artists, The Shinmonzen's nine suites offer ultra-luxe lodgings in Kyoto for the discerning bon vivant. The hotel boasts machiya-inspired architecture by Tadao Ando, Provençal wines from sister property Château La Coste, a riverside restaurant from Jean-Georges Vongerichten, and interiors packed with art from contemporary powerhouses like Louise Bourgeouis, Gerard Richter, Damien Hirst, Hiroshi Sugimoto, and Makoto Ofune.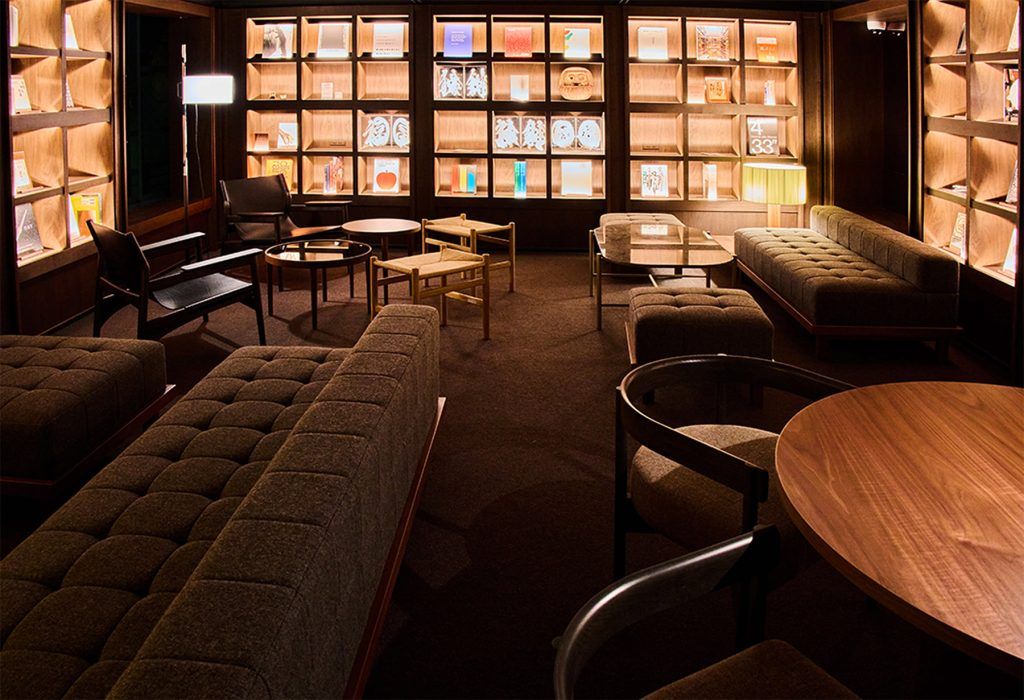 Another Kyoto project from the prolific Tadao Ando has turned the former headquarters of Nintendo into an 18-room boutique hotel. The renovation of the original 1930s structures preserved their stunning Art Deco esthetic, while the modern annex has airier, more modern rooms and suites. A library lounge is stocked with books and collectable bric-a-brac illuminating the long history of Japan's iconic game maker and in-house restaurant Carta plays with traditional Japanese fermentation techniques and seasonings for a unique take on European-style cuisine. Located on far-flung Nakanoshima Island, part of the Oki Islands UNESCO Geopark, Entô offers easy access to some of the most rugged and beautiful natural scenery along the Sea of Japan, as well as rooms and hot spring baths with floor-to-ceiling ocean views so you can watch the interisland ferries come and go. A minimalist wood design blurs the line between inside and out, using spacious verandas, glass walls and shortened depth to visually project guests into the surrounding nature. The in-house restaurant serves locally supplied meat, fish, and produce, including seaweed and spices harvested by hotel staff.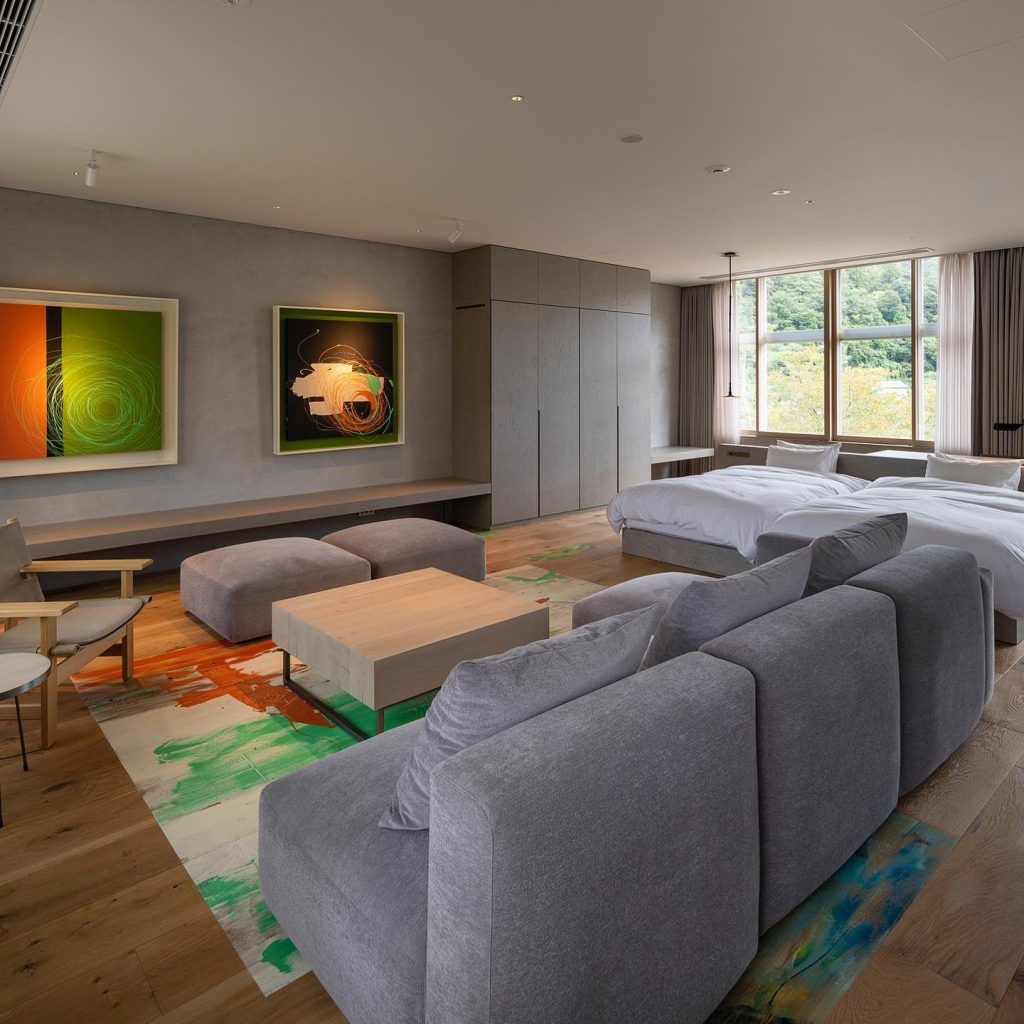 This new destination restaurant/hotel near Kanazawa is the brainchild of Shota Ito, the youngest chef ever to win RED U-35, Japan's largest cooking competition. He's transformed a decommissioned elementary school into a chic auberge and café, drawing on his experience at three-Michelin-star restaurants in France and the States and the rich terroir of Ishikawa Prefecture. The guestrooms occupy former classrooms, combining the austere spaces with vibrant contemporary art from Kiichiro Ogawa for an atmosphere at once nostalgic and modern. As Kanazawa continues to lean into its reputation as a destination for arts and crafts, this will be a must-visit for visitors looking to get off the beaten track and experience more of the local countryside.
BEST NEW ATTRACTIONS IN JAPAN 2022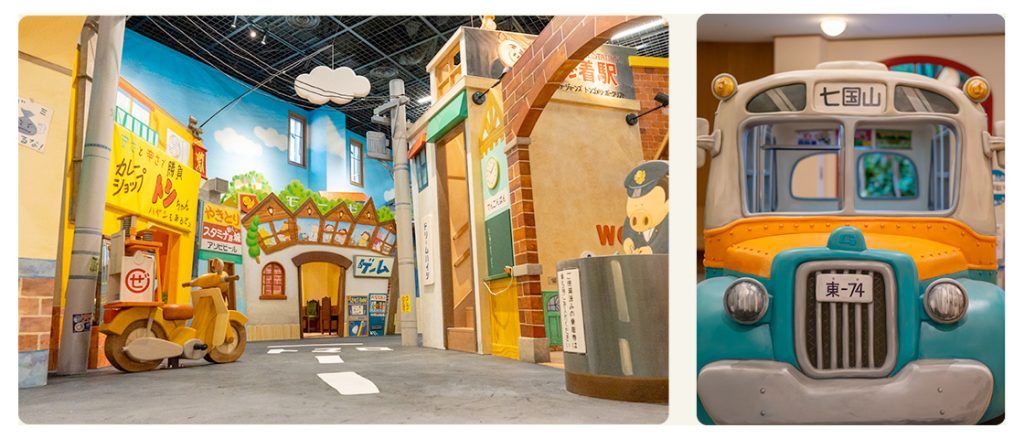 Rejoice, anime fans! Studio Ghibli has finally answered your calls for a theme park, although there are no rides or costumed parades here, just an immersion in the iconic worlds created by Hayao Miyazaki. The park has transformed the grounds of the 2005 Aichi Expo into a fantasy forest where you can visit Satsuki and Mei's house and commune with a friendly Totoro or sit next to No-Face on the train through the shallow waters of the spirit world. Over the next two years the park will continue to expand, with areas based on Princess Mononoke, Howl's Moving Castle, and Kiki's Delivery Service.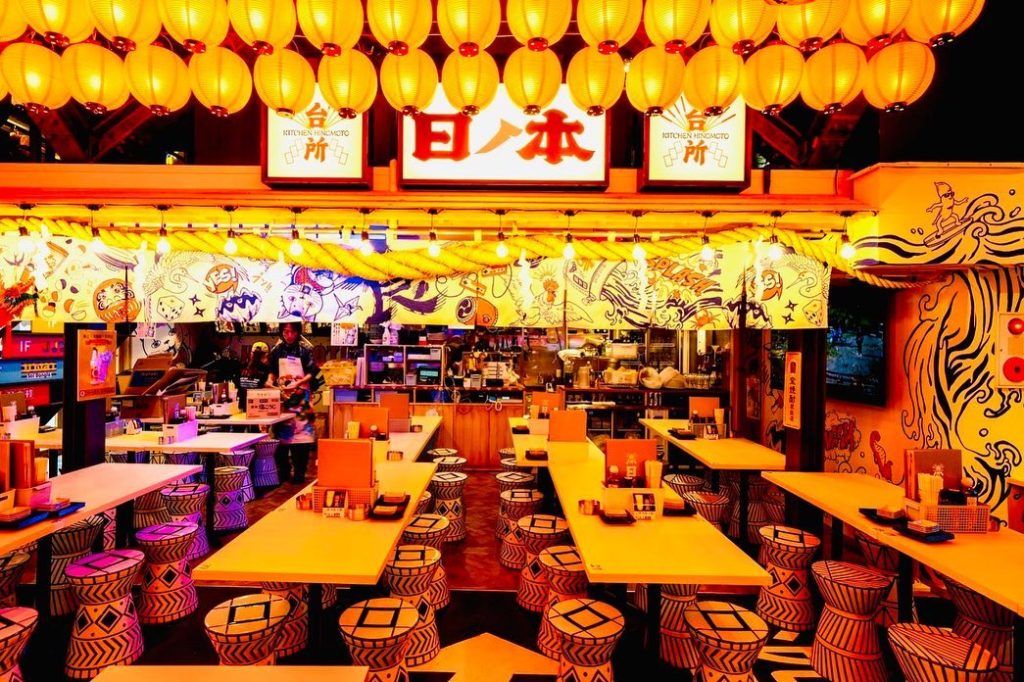 This eye-popping food hall is the spiritual descendant of the late, lamented Kawaii Monster Café, serving up as many bonkers photo backgrounds as dining options. Traditional yokocho are collections of tiny alleyway eateries that spring up in the cheaper real estate off the main drag, but this newly built behemoth is three floors of neon-lit seating for 17 different restaurants serving Japanese soul food like ramen and tonkatsu as well as international fare from Thailand and Korea, plus a VIP karaoke lounge and DJ booth for good measure. It's crazy kitschy fun and it's open 24/7.
BEST NEW BARS IN JAPAN 2022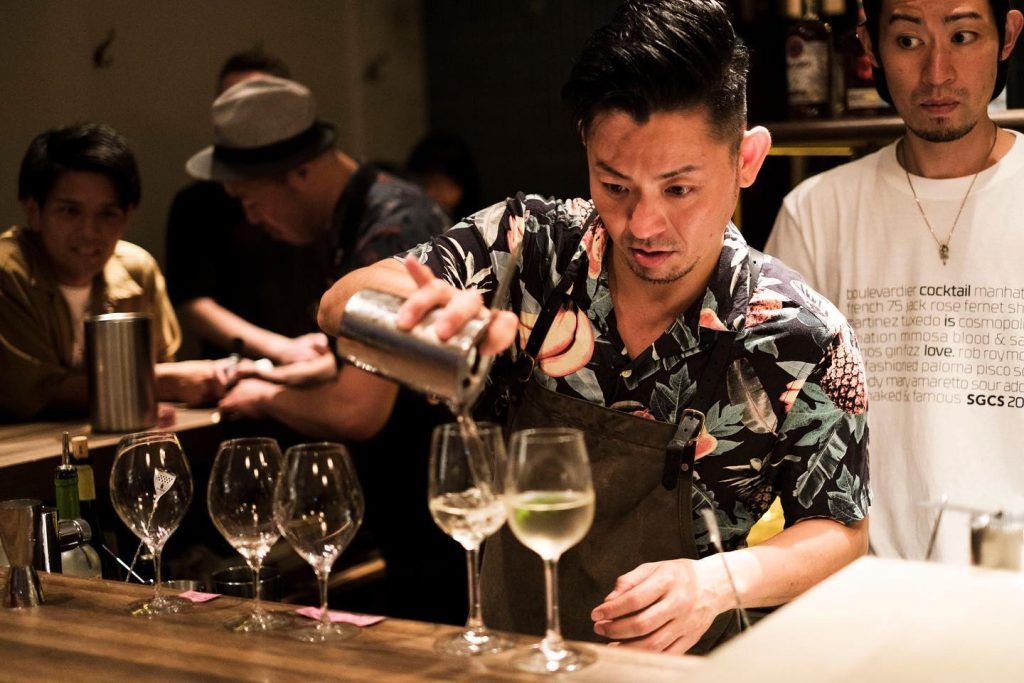 One of the latest offerings from mixologist wunderkind Shingo Gokan, this café/cocktail bar focuses on two things: coffee and sustainability. Award-winning barista Taka Ishitani makes the house blend with offerings from local roasters, turning out cortados and espresso martinis in equal measure. Other cocktails make use of food waste from SG Group properties, while the used grounds here become fertilizer for a supplier farm. The zero-waste ethos is also evident in the décor (made from denim offcuts), service style (paperless), and takeout tat (biodegradable coffee husk cups).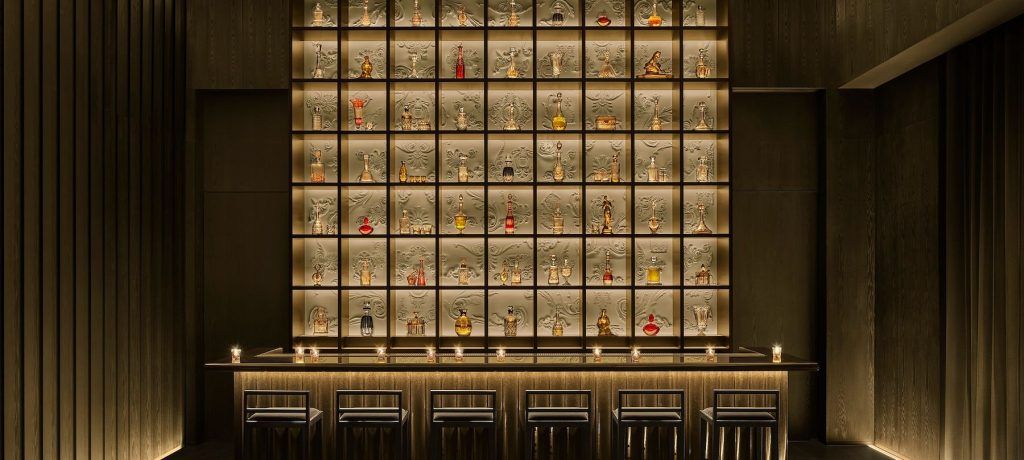 Building on the popularity of their Kengo Kuma-designed junglescape bar in the sky, Tokyo Edition has added a smaller, more intimate space on the ground floor for elevated takes on libations from the golden age of cocktails. In a contrasting black and gold décor inspired by materials from the world of traditional Japanese crafts like yakusugi (charred timber cladding) and gold leaf, guests can rediscover the joys of a perfectly frothed sour or a nose-tingling Planter's Punch.
BEST NEW RESTAURANTS IN JAPAN 2022 Virgilio Martínez of Lima superstar Central brings his signature Peruvian cuisine to Asia with this long-awaited Tokyo outpost. Together with head chef Santiago Fernandez, they've crafted two nine-course tasting menus (one each for carnivores and vegetarians) that take diners on journeys through the indigenous flavors and preparations of the Andes, with just a touch of Japanese flair. Visually and gastronomically, it's a unique new addition to the city's world-class food scene.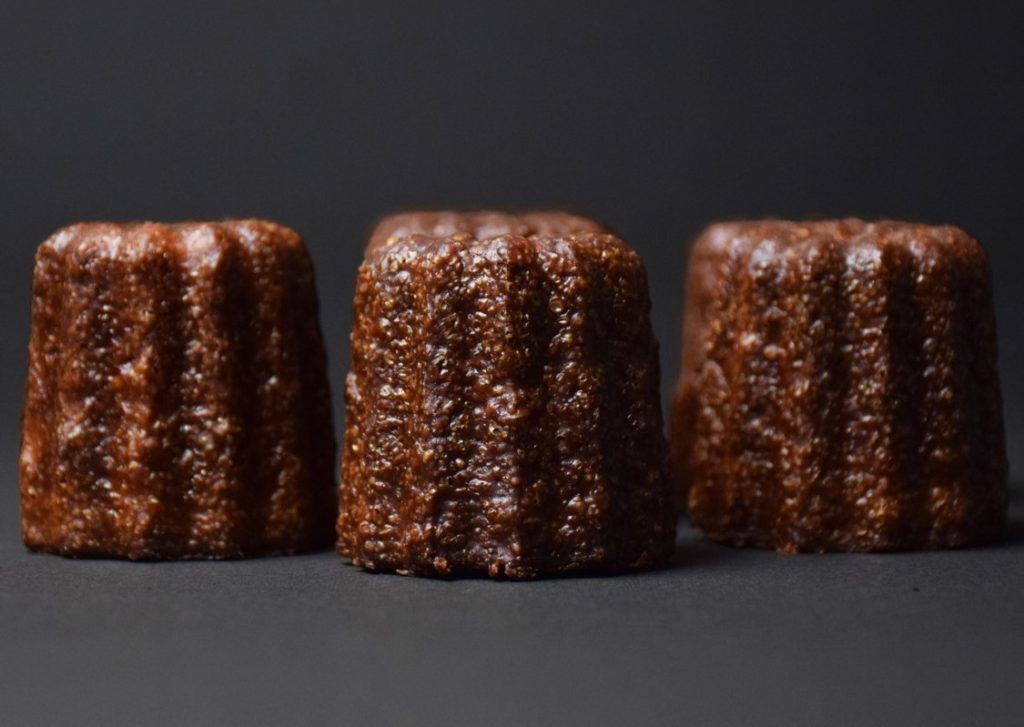 A spinoff of popular flame griller Tacubo, this patisserie is in digs as pretty as its made-to-order canelés and creampuffs. Architect Yuki Tadakoro renovated an existing building into a granite and wood confection that looks more like a high-end gallery than a sweets shop. Inside, chef Daisuke Takubo and pastry chef Nagisa Sato craft take-home desserts worthy of closing out a Michelin-starred meal, encouraging customers to make advance reservations so their baked goods will come out of the oven just in time for pick up, although walk-ins are also welcome.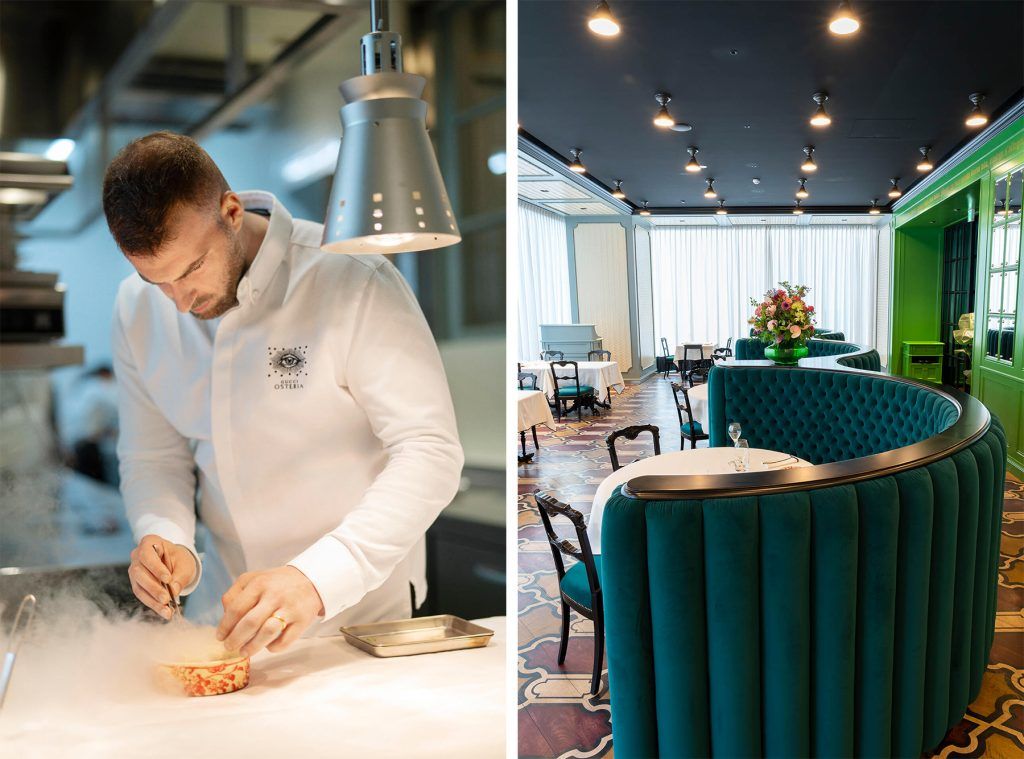 Like sister restaurants in Florence and Beverly Hills, Bottura's Tokyo resto features contemporary Italian cuisine crafted from the best local ingredients. Head chef Antonio Iacoviello sees his creations as a peer-to-peer dialogue between the two traditions, resulting in playful dishes such as the signature Parmigiana that wants to be Ramen. Naturally, the décor could be straight from a Gucci lookbook, with Italian Renaissance antiques, parquet flooring, and a lush courtyard in villa chic.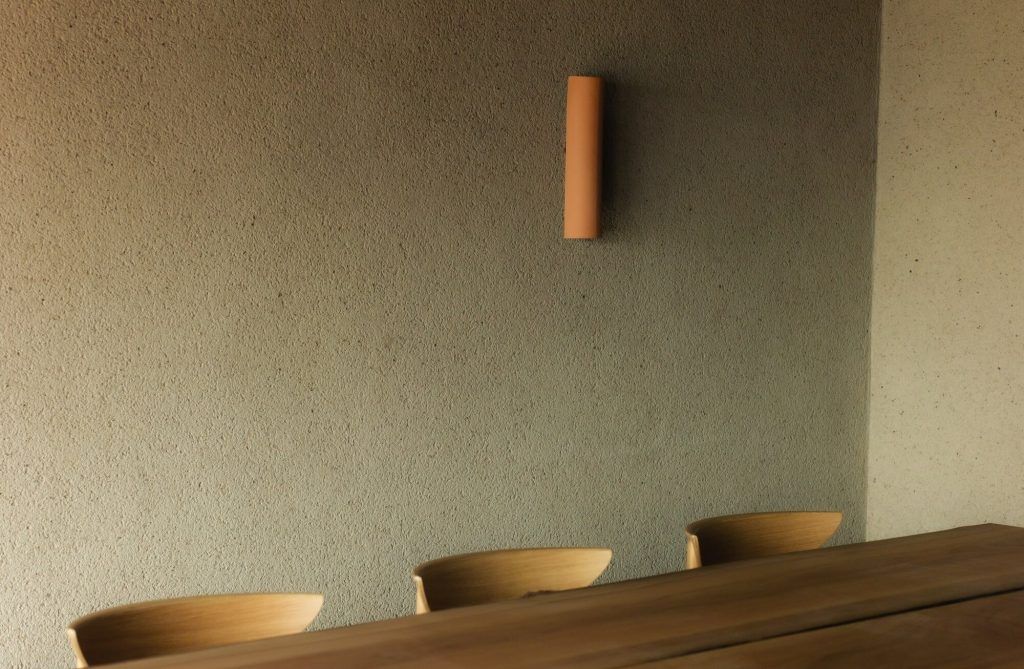 Japan's foodies are already flocking to this little gem on the shores of picturesque Lake Biwa, attracted by the Michelin pedigree of chef Coleman Griffin (Meadowood, benu, INUA, among others) and his deep dive into the local terroir. The long winters and deep snows of the Kohoku region gave rise to unique culinary practices that have been passed down over the generations, in particular diverse fermentation and preservation techniques. Griffin is exploring this rich tradition with a network of local providers to create a cuisine he's calling New Kohoku. The hyper-locality extends into the dining room as well, with touches like native-clay ceramics and a terrazzo countertop of smooth stones from a nearby river.
---
Hero Image Credit: Martini. Courtesy of Gold Bar.