Paris Hilton is coming to Bangkok to promote her fragrance collection, and you know the right word to describe it: that's hot.
The perfume collection 'Ruby Rush' is getting its official launch in Thailand, and New York's It Girl Paris Hilton herself will be appearing in person to promote her perfume. This is not a drill, people. As the star will be in town, she'll need some plans to properly enjoy what Bangkok has to offer. We know she never asked, but we got her. Here's an itinerary for the Paris Hilton in Bangkok.
An itinerary for Paris Hilton in Bangkok
Pop by Kashikiri Onsen because that's hot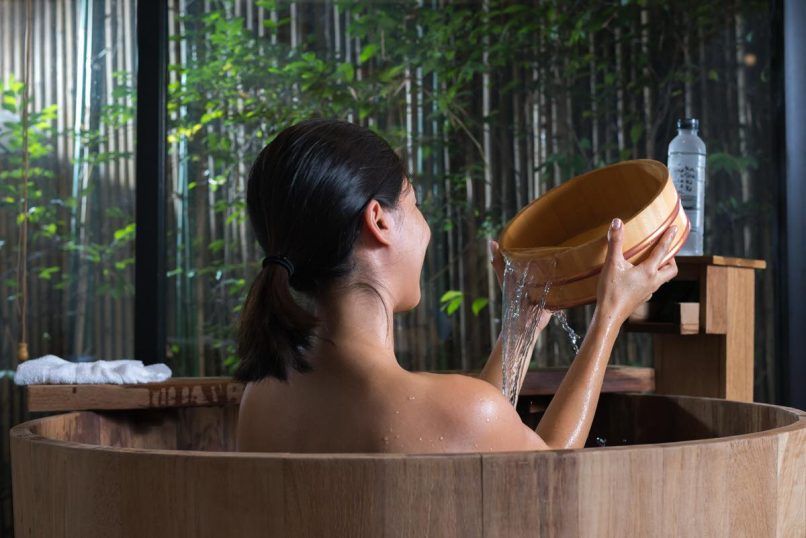 We know the weather in Bangkok kind of sucks, but not enough to realise the potential of relaxation when you combat heat with more heat. Paris should indulge in one of Kashikiri Onsen's private spa experiences and let her worries flow away with the hot water. Don't forget all the fragrances and wellness products that will make her look good and feel gorgeous. That's just so hot.
Have drinks at Gaze Bar even though the stars are blind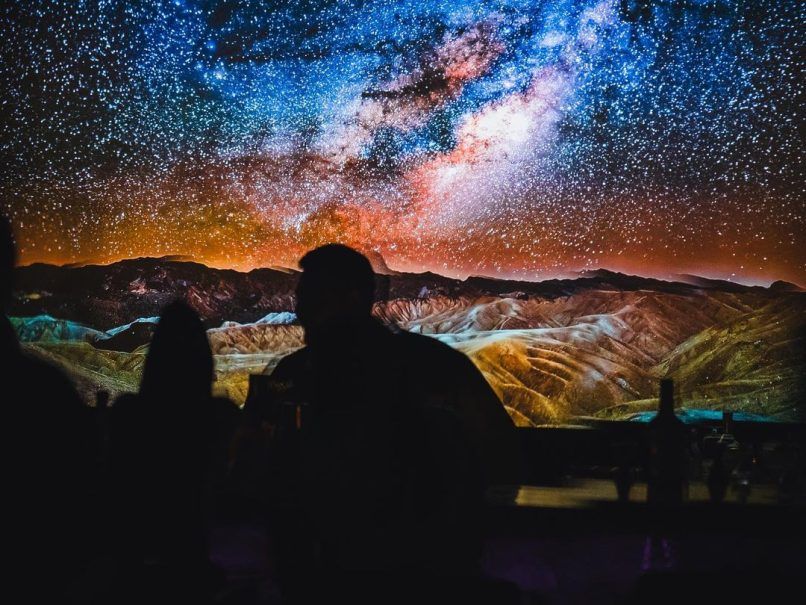 The recently opened Gaze Cocktail Bar in Thonglor invites all of us to gaze into the night sky. You know how the Paris Hilton track goes: "Even though the gods are crazy, even though the stars are blind. If you show me real love, baby, I'll show you mine." Where better to do so than at Gaze?
Teach people at The Food School how to cook with Paris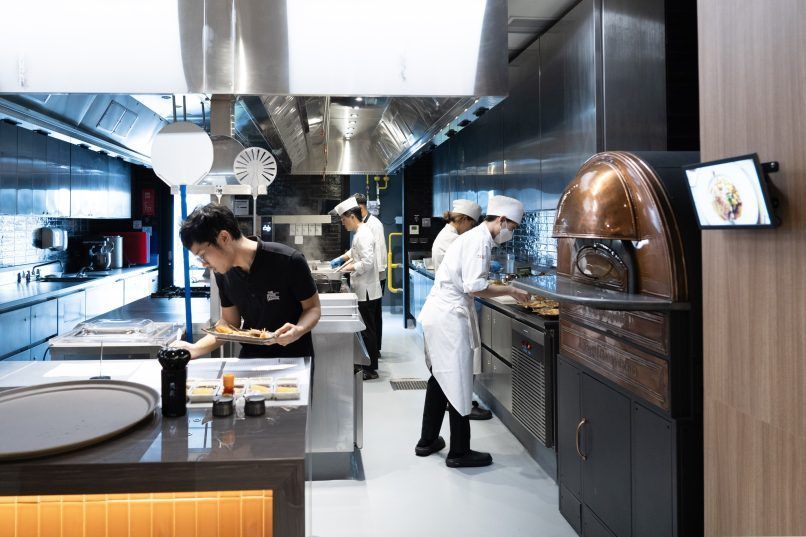 After the Netflix show Cooking with Paris, we now understand the culinary prowess of the legend and icon Paris Hilton. Rumours say that she denied all four Michelin stars because the colours wouldn't fit with her home. We love a humble queen. On her show, she chose to feature lesser-known icons of the food industry, including Kim Kardashian and Demi Lovato. If she wishes to film a second season in Bangkok, The Food School is where it's at.
Take a tour of Madame Tussauds to relive the House of Wax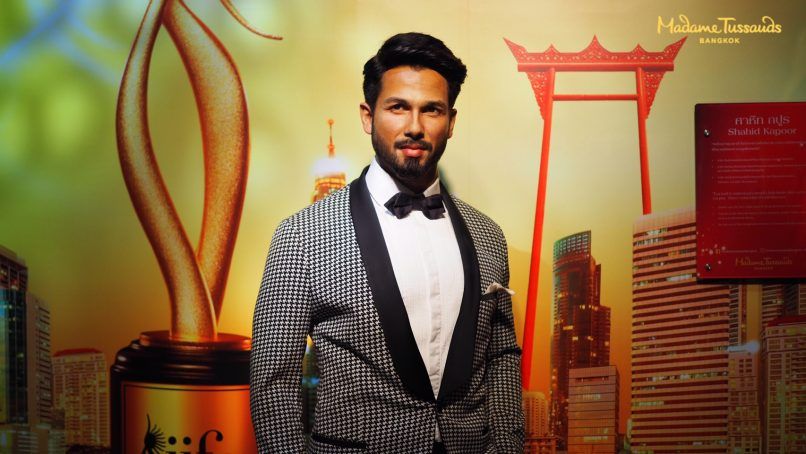 Many forgot Paris starred in the 2005 version of House of Wax. In fact, it's the first major film role she landed. To be fair, many hoped to not be reminded of the film again. It's the usual case of a great cast, but not-so-great writing.
We've never met Madame Tussauds, and we don't know why she has so many wax figures lying around, but her establishment is pretty great if you like taking photos with life-sized figurines of your favourite celebrities. Perhaps, when Paris Hilton is in Bangkok, she could check out this house of wax.
Book Your Stay at Rosewood in Bangkok via booking.com
Book Your Stay at Rosewood in Bangkok via Agoda.com
Have drinks at House of Heals and see Bottoms Up on the stage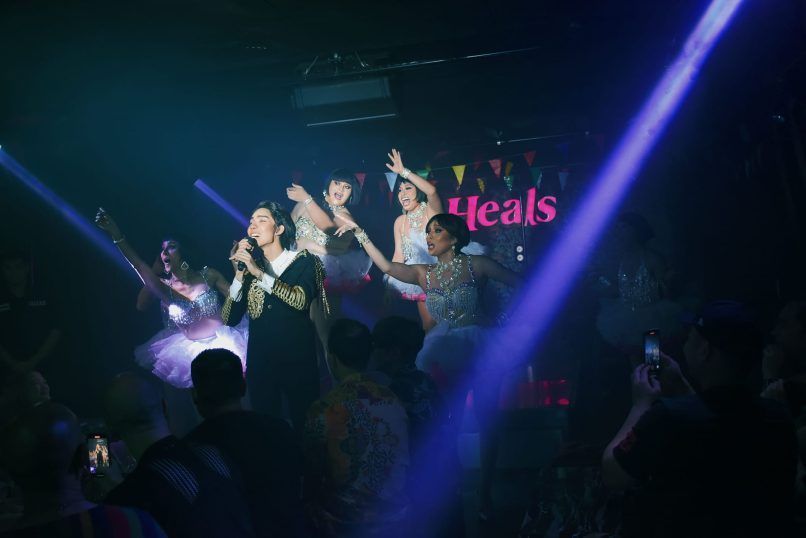 Paris Hilton needs to see the dolls of House of Heals kick, flip, and drop split on stage as they put on shows you'll never forget. If you get to be a participant in the show, that's a night you'll really never forget. Honestly, Paris would have a blast there.
Live The Simple Life at Bang Kra Jao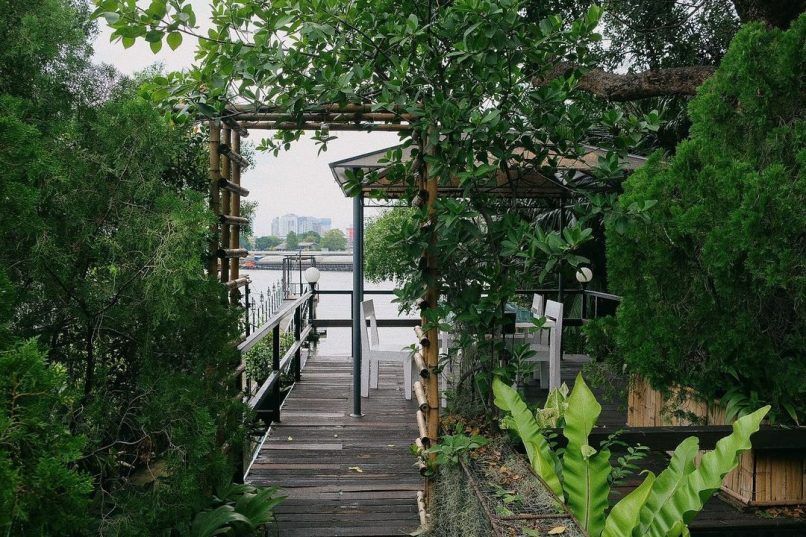 A short ferry ride down the Chao Phraya River will take you to Bang Kra Jao, dubbed the 'Green Lung of Bangkok'. And rightfully so, Bang Kra Jao is a huge agricultural area where you can take walks and ride bikes, taking in all the freshness the flora and fauna offer. It's where many city people go when they want a break from the hustle and bustle, and where Paris could go if she wants a taste of that simple life again.
Shop the best travel experience here
This story first appeared here.
[Hero and featured image: Paris Hilton/Facebook]
Related: An Itinerary For Post Malone In Bangkok, Based On His Best Songs