Some Of The Best Things To Do In Sri Lanka That Should Be A Part Of Your Itinerary
The teardrop-shaped island off the eastern edge of India, Sri Lanka is a small nation that packs in a punch. From endless beaches, wildlife-rich national parks, tea plantations shrouded in mist, serene Buddhist temples, a colonial history spanning centuries and people whose smiles are as broad as the width of the country, Sri Lanka offers a mosaic of experiences suitable to all kinds of travellers.
Most people begin their journey from the capital city of Colombo before snaking out in different directions.
In Sri Lanka, it's possible to do a beach, spiritual, cultural or adventure holiday, or one that combines a bit of everything. A fabulous network of roads means you can head out of Colombo's broad avenues and get to the historic alleyways of Galle all in a matter of hours. If you're after slow travel, jump onto a train that's guaranteed to be a ride of a lifetime.
Sri Lanka being a tropical country, is hot and humid year round. While seasonal rains bring the temperatures down they drive up the humidity.
Best free thing to do
Stroll through the alleyways of Galle
The UNESCO World Heritage Site of Galle is one of the island nation's biggest draws. Ruled by the Portuguese, Dutch and British, time slows down within the impenetrable ramparts of this erstwhile trading port. Armed with a map walk down its narrow streets packed with quirky boutiques, wonderfully restored heritage hotels and museums.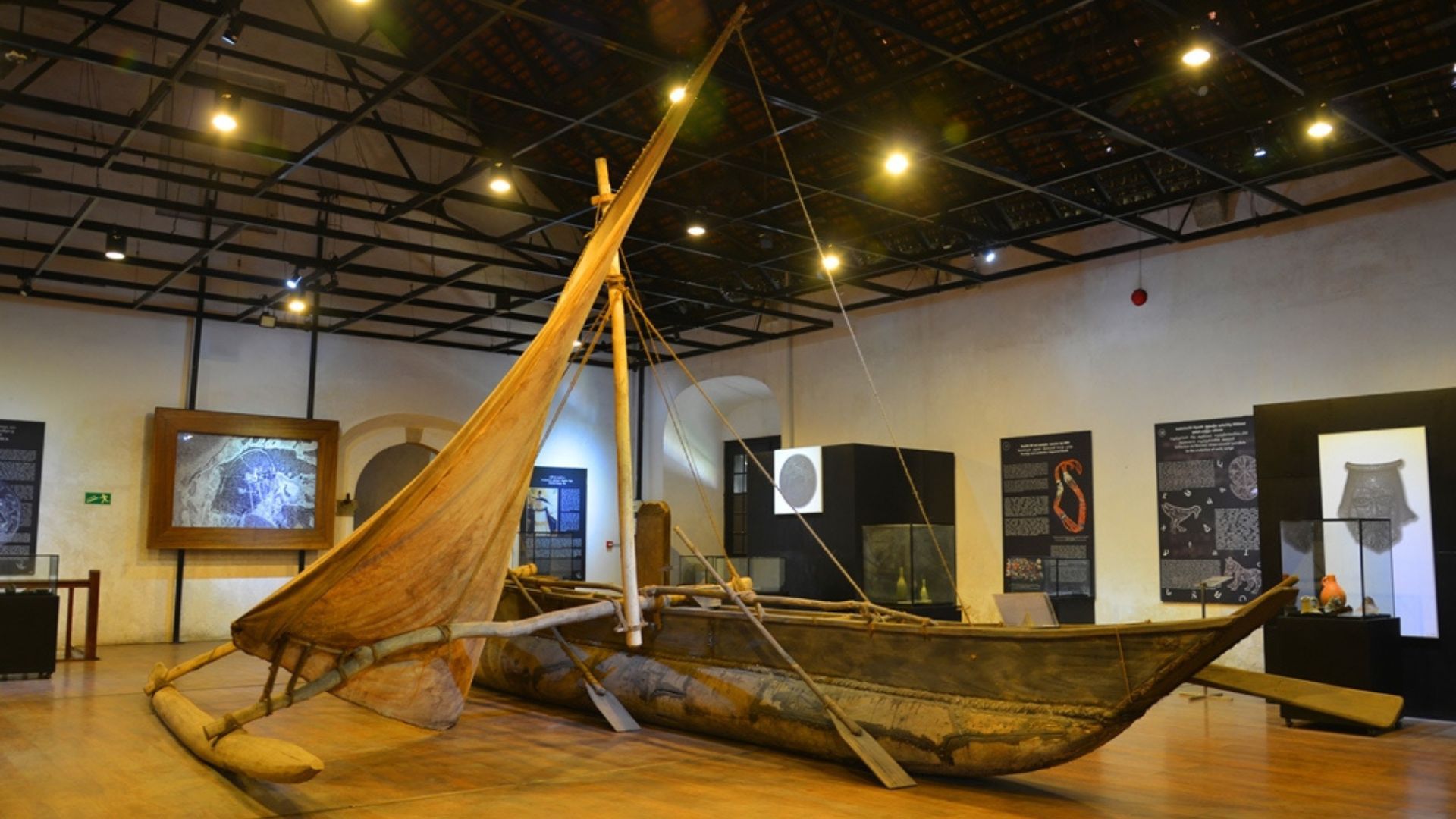 Take a deep dive into Galle's history at the Maritime Archaeological Museum housed in a spice warehouse. Exhibits give viewers a glimpse into the many shipwrecks and treasures that lie buried under the sea around the fort.
For a taste of the glory days of the fort settle down with an arrack (a local tipple) cocktail at the atmospheric Galle Fort Hotel whose foundations date back over 400 years. Closer to sunset find a spot on the ramparts and join the locals for a theatrical sunset. If hunger strikes make a beeline for the carts selling hot vadais.
Best thing to do at night
Go on a bicycle tour through Colombo
Get a crash course on Colombo's historical and cultural landmarks on a unique nighttime cycling tour. Just show up at the designated spot and follow a guide pedalling down the city's roads past the stately Independence Square, the ornate Gangaramaya Temple, the Dutch Hospital Precinct and delight in the ocean breeze at Galle Face Green: the city's beloved ocean-facing patch of green.
With ample stops to catch your breath and a refreshment at the end, this ride is far from daunting and is a wonderful way to see dusk cloak Colombo and the city lights come on as darkness descends.
Best for wildlife enthusiasts
Come face-to-face with leopards at Yala National Park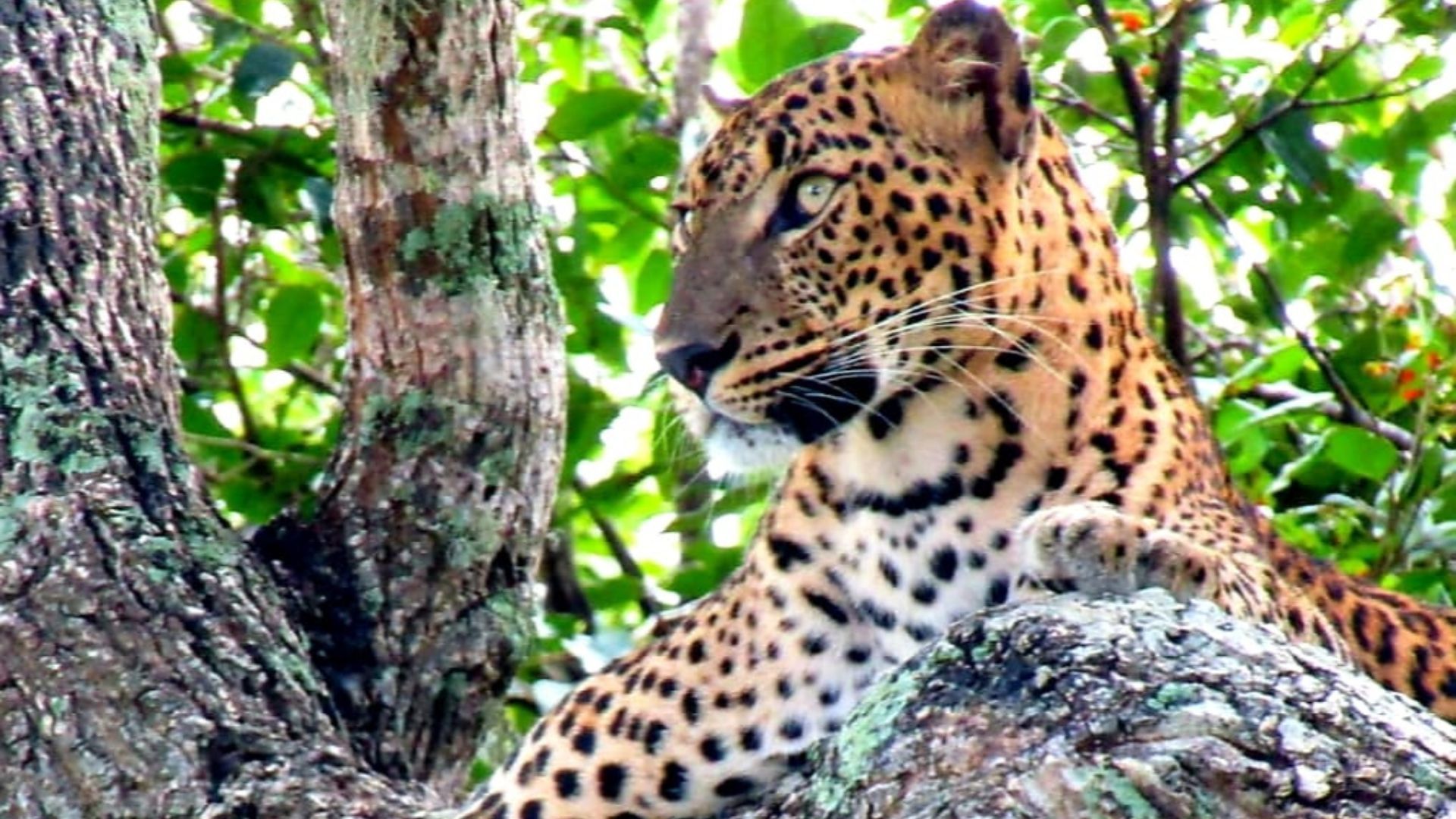 Verdant forests give way to scrubland around Yala National Park on the south-eastern coast of Sri Lanka. Spread across 130,000 hectares and split into five blocks, only two are open to visitors. Hiding between enormous boulders, around lagoons and in the vegetation, are an astonishingly high number of leopards. But besides the elusive cat, Yala offers many prized sightings including elephants, crocodiles, peacocks, monitor lizards, monkeys and the rare sloth bear.
Fringing the coast, Yala's unique location means you can spend the morning in the jungle and watch the sunset on the beach all on the same day.
Best thing to do with family and kids
Enjoy island life in Mirissa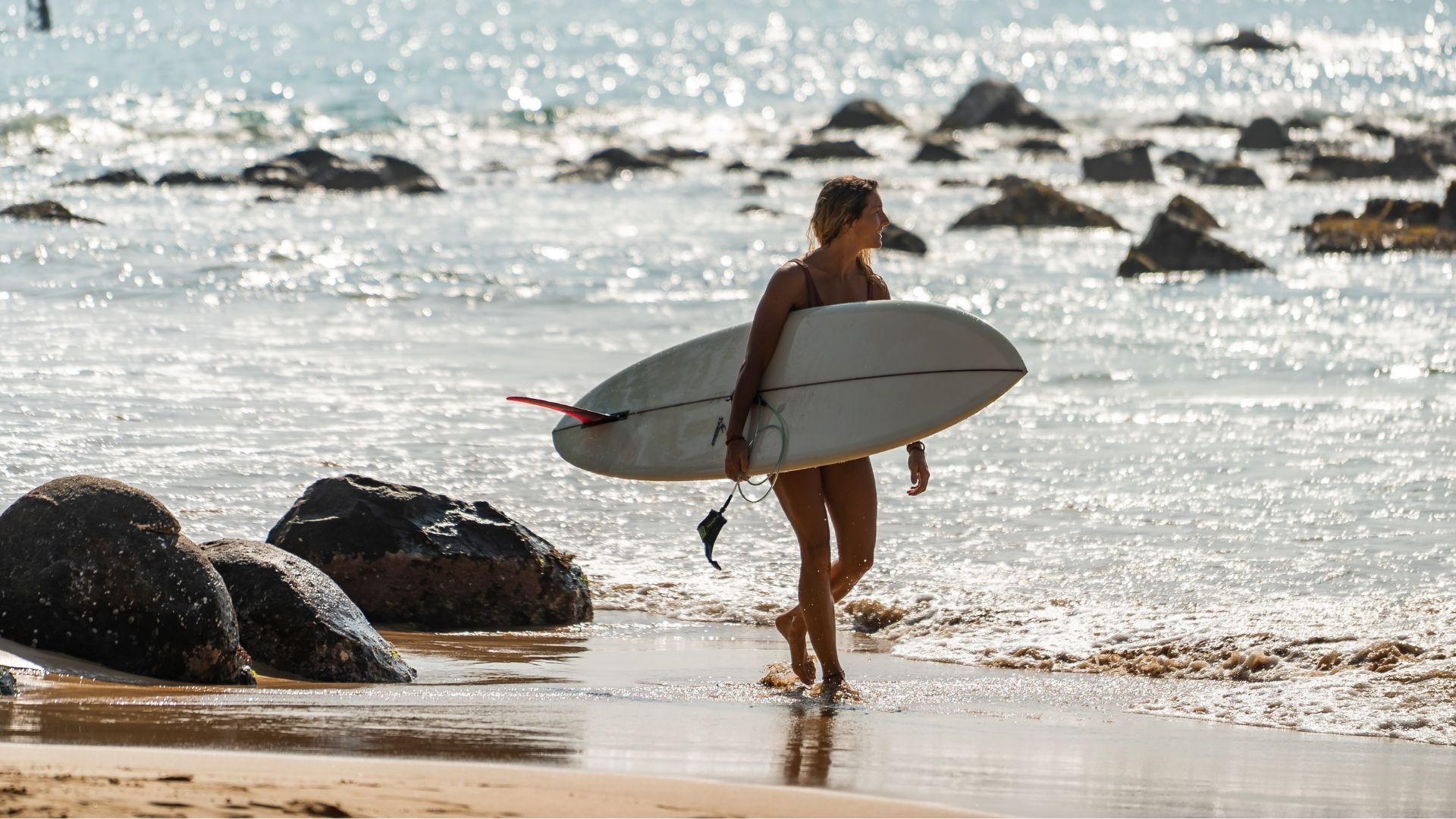 A palm-fringed crescent-shaped beach, Mirissa, is popular with families and young adults. Depending on the time of the year, the Indian Ocean may be a tempestuous beast or calm like a mirror's surface, but it's nevertheless a sight to behold either way.
The handful of shacks by the beach tick all the boxes namely: provide beach chairs, serve food and drinks, and with nightfall display fresh seafood to entice passersby. A few like Zouk even give out boogie boards for free. Those who want to take serious surf lessons can find a surf school near Weligama a short drive away.
From January to April, Mirissa is a fantastic spot to snorkel. If you're lucky, have turtles swim past you. For a one-of-a-kind experience go on an early morning whale-watching tour to see majestic blue whales.
Best active thing to do
Go on the newly launched Pekoe Trail
Curious to learn about the history of Ceylon Tea and how it shaped the island nation, then tighten your shoelaces and get walking on the newly launched Pekoe Trail that winds its way through the central highlands of Sri Lanka covering over 300 kilometres.
Divided into 22 stages stretching from Kandy to Nuwara Eilya through Haputale, Hatton and Ella, attempt to do the entire path or a section of it depending on your time and interest. Championing slow and immersive travel, the trail gives travellers a unique insight into varying terrains, and local customs and throws up ample opportunities to interact with communities living along the route.
Shop the best travel experiences here
Best for history buffs
Explore the ruins of Dambulla, Sigiriya and Anuradhapura A long reign of Sinhalese dynasties have left their indelible mark on Sri Lanka as seen through restored ruins, art-filled caves, stupas and more, across the central plains of the country. The interiors of the Royal Rock Temple of Dambulla shines with colourful frescoes and life-size Buddha statues. Of all of Sri Lanka's cultural riches, the towering rock fortress of Sigiriya is particularly striking.
Surrounded by landscaped gardens and rock pools, follow the crowds and make your way up to the top of the rock while listening to stories of how King Kashyapa created and set up his capital in the midst of a thick, impenetrable jungle. If Sigiriya stuns with its vertical scale, Anuradhapura impresses with its sprawl. Considered to be the first planned city of ancient Sri Lanka, Anuradhapura boasts a massive collection of palaces, Buddhist temples, reservoirs and tanks.
Best to enjoy slow travel
Take the train from Ella to Kandy over the Nine Arches Bridge
Hop aboard the famous blue train that funnels through iridescent green tea gardens, past cascading waterfalls, over seemingly never-ending valleys and across the Nine Arches Bridge: a visual spectacle that makes all the time and effort put into the journey worth it. Considered to be one of the most beautiful train journeys in the world, it does see large numbers, so avoid the crowds by travelling from Ella to Kandy and not the other way round.
Also, buy tickets in advance to make sure you have seats as the journey can stretch upwards of seven hours. With the basics taken care of, sit back, buy food and tea from the passing vendors and enjoy a truly resplendent Sri Lanka.
Book your stay at Anasa Wellness Resort via Booking.com
Best offbeat thing to do
Discover Sri Lanka's little-known northern part with a visit to Jaffna
Jaffna on the remote northern tip of Sri Lanka offers several fine experiences for the few who make the journey there. Signs of a long-drawn war are visible everywhere but the people of Jaffna are happy to welcome visitors to their corner of the island. Rainbow-coloured temples, clear waters, colonial buildings and a highly nuanced Tamil culture are a definite highlight.
Of its many temples, the Nallur Kandaswamy Temple dedicated to Lord Murugan stands out with its distinct red and white striped wall and large tank within. The Nallur Festival which takes place in August is a visual extravaganza spread over 25 days. While in Jaffna don't leave without having a taste of a Jaffna Thali known for its liberal use of seafood and spices.
Best festival to attend
View the visual spectacle of Kataragama Perahera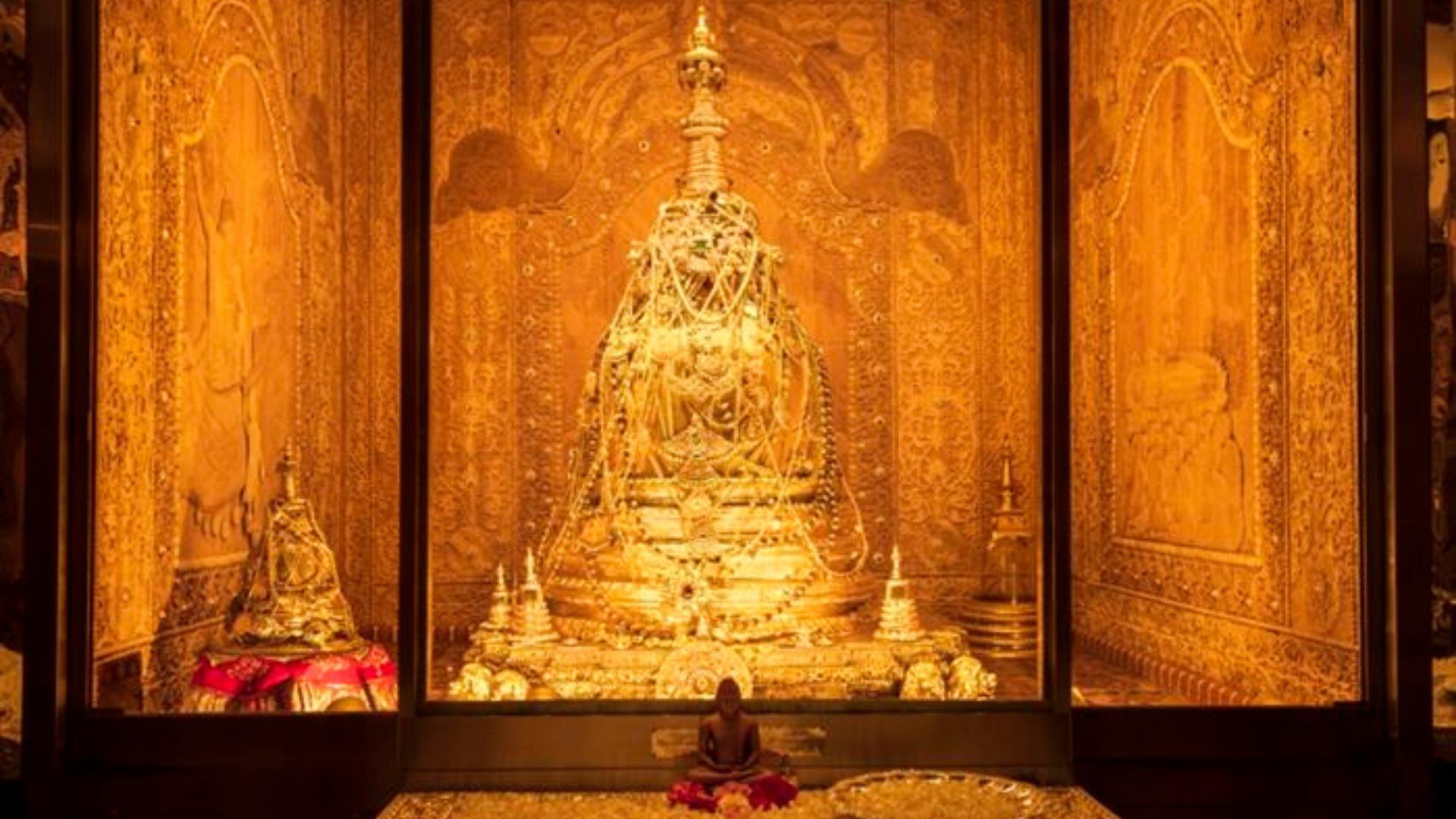 Come July/August and the streets of Kandy burst to life with colour, music and religious gusto. The perahera meaning procession is carried out to honour Buddha's sacred tooth that's enshrined in a golden stupa in the Temple of the Sacred Tooth Relic. The 10-day festival held to seek divine blessings for a good harvest concludes on a full moon night or nikini poya.
A highlight of the celebrations are marching flag bearers, elephants wearing elaborate costumes, acrobats and Kandyan dancers who keep pace with high-octane drummers. To enjoy the spectacle make sure to buy tickets that come with a ringside view of the procession well in advance. The festival is the largest of many such celebrations held across the country throughout the year and is hugely popular.
Best city activity
Take a deep dive into Colombo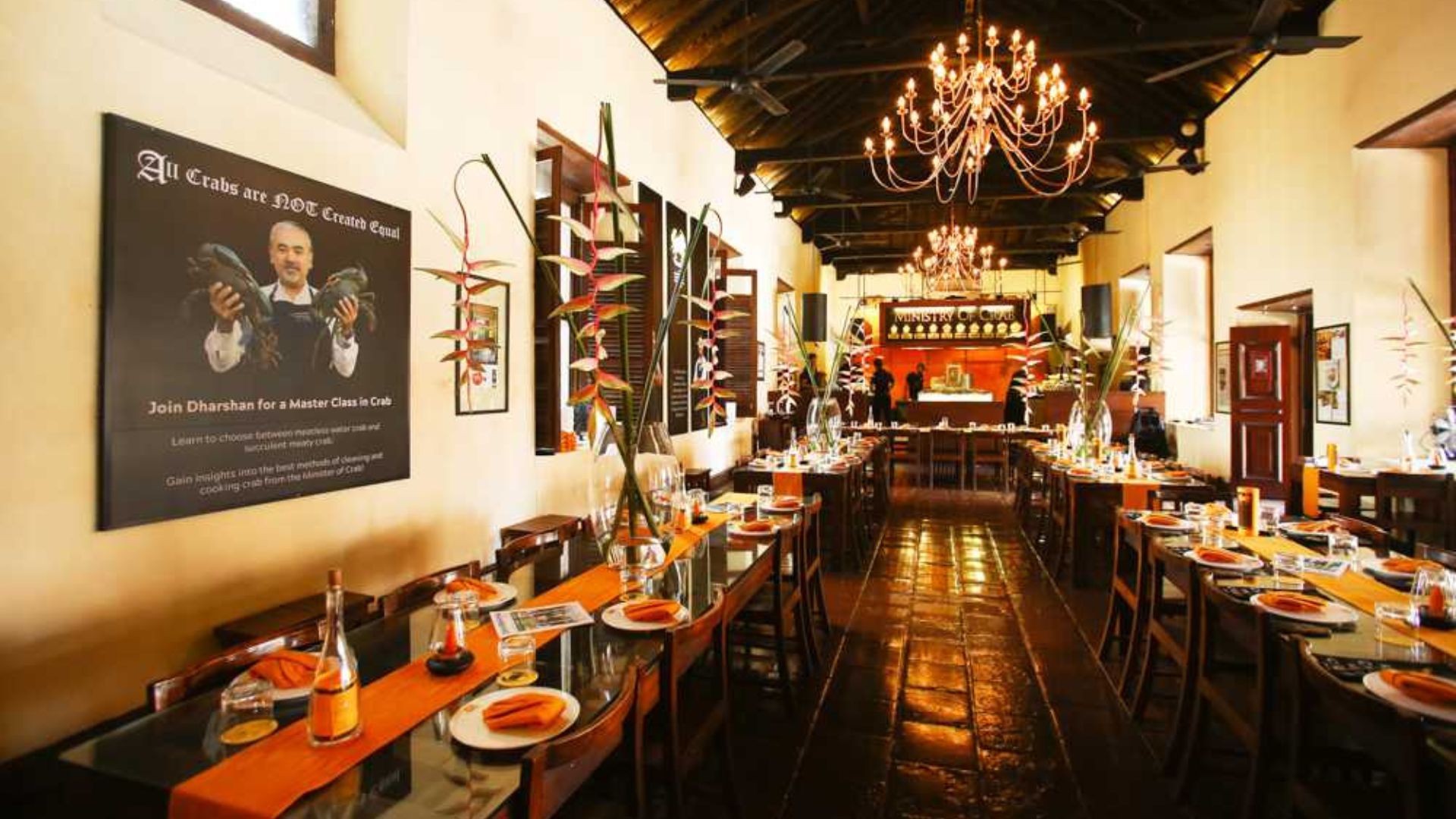 Capital city Colombo entices in many ways: offering a slice of island life, with its ever-evolving dining and shopping scene, by providing a glimpse into Sri Lanka's multi-layered cultural and religious life and with its wealth of colonial buildings and charm.
Get acquainted with the country's history at the statuesque Colombo National Museum worth a visit both for its stately Italian architecture as well as for the wealth of treasures inside. Catch your breath at Viharamahadevi Park with its sprawling expanse and abundant flowering trees. At dusk make your way to Galle Face Green, the city's beloved public green space beside the ocean and delight in the simple pleasures of flying a kite or walking on the promenade feasting on a variety of local deep-fried snacks.
In a city with many dining options, the most sought-after is a meal at the Ministry of Crab, a restaurant set in the buzzy colonial-era Dutch Hospital building and owned by former Sri Lankan cricketing heroes.
Book your stay at Taj Samudra via Booking.com
Book your stay at Taj Samudra Colombo via Agoda.com
(Hero and feature image credit: Harsha Samaranayake/Pexels)
Related: From Beaches To Ancient Cities: Unveiling The Best Places To Visit In Sri Lanka
Frequently Asked Questions (FAQs)
– What are the best cultural places to visit in Sri Lanka?
Kandy, Anuradhapura, and Galle are some of the best cultural places to visit in Sri Lanka.

– What are the best beaches in Sri Lanka?
Bentota, Mirissa, Tangalla, and Talalla are the best beaches in Sri Lanka.

– How should one dress in Sri Lanka?
Light cotton clothes are best for the heat. Temples require you to cover your shoulders and legs.

– What are the best things to buy in Sri Lanka?
Masks, ceramics, Ceylon tea, cinnamon, and gems are some of the best things to buy in Sri Lanka.

– What are the most famous religious places in Sri Lanka?
Temple of the Sacred Tooth Relic in Kandy, Nallur Kandaswamy Temple in Jaffna.

– What are the best adventures to take in Sri Lanka?
Whale-watching and shipwreck scuba diving are some of the best activities for adventure lovers visiting Sri Lanka.

– What are the best hotels in Sri Lanka?
Jetwings, Taj Hotel and Resorts are some of the best 5-star hotels in Sri Lanka.