The small in room-count, big on location Avani Seminyak Bali Resort is the perfect base for exploring everyone's favorite beach city… or skinny dipping in your private garden. We checked in.
I PRETTY MUCH FELL IN LOVE the moment I walked through the door of my pool villa at Avani Seminyak Bali Resort. The first thing I saw was an inflatable floral print swan floating in my pool, located in its own private walled garden. (And if you think that means skinny dipping, you didn't hear it from me.) To my left was my bedroom and bathroom. I loved the sunken tub right by the bay window. (Remember: it's private! You don't need to draw the blinds.) To the right in a separate building is the living room and a fully equipped working kitchen. There is also a small table for dining outside. I didn't do any in-room cooking during my weekend stay, but I was having serious fantasies about moving in. For a longer period of time, or for families (a 150-square-meter pool villa sleeps four comfortably), it's a perfect set-up. Another hotel perk that vacationers will appreciate: free self-service laundry.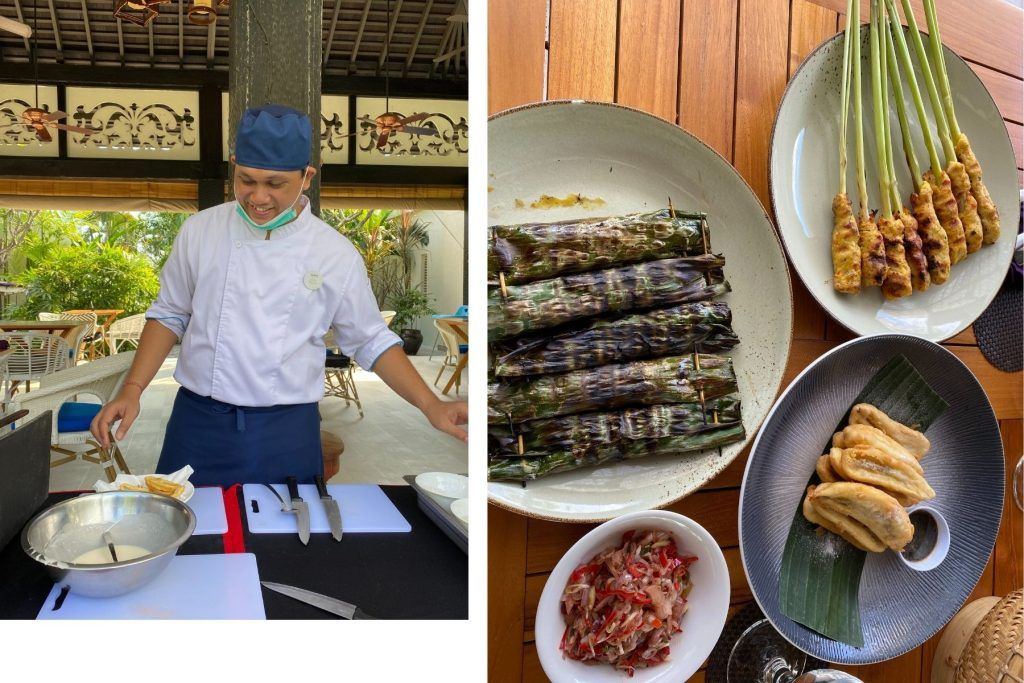 I did do some cooking outside my room, however. Chef Reza did a great job coaching me in basic Indonesian dishes including sambal matah, a popular Balinese relish; lilit ayam, minced chicken skewers; and crowd-pleasing pisang goreng, or fried bananas with coconut and palm sugar. It was a great introduction to local fare on my first full day in Bali. I also had afternoon tea in the hotel, too, by its gorgeous public pool. 
With just 16 villas and 21 suites and lush greenery everywhere, Avani Seminyak feels like a remote jungle resort. So it's a little bit of a surprise to walk to the end of the driveway and realize that you're smack dab in the middle of happening Seminyak, one of Bali's most popular destinations, complete with traffic jams on its narrow streets. Somehow, that makes the hotel the best of both worlds. The hotel will whisk you four minutes to the beach in their shuttle but you can just as easily walk or rent a motorbike. There is plenty of shopping, as well as all those bars and restaurants Seminyak is beloved for. Avani doesn't have an in-house spa, but this is Bali, so if it's a massage you're looking for, there are plenty of great ones to be had off-property. Try an invigoratingly therapeutic Balinese massage at Terra Spa and Wellness just around the corner. 
If you can't decide which Asian cuisine you want, look no further than Mamasan Bali. Celebrity chef Will Meyrick's restaurant has been a Bali favorite for years and with good reason. The restaurant is currently expanding its space so watch the website for the return of lobster siu mai, massaman curry, or dendeng balado (Wagyu beef with green mango salad).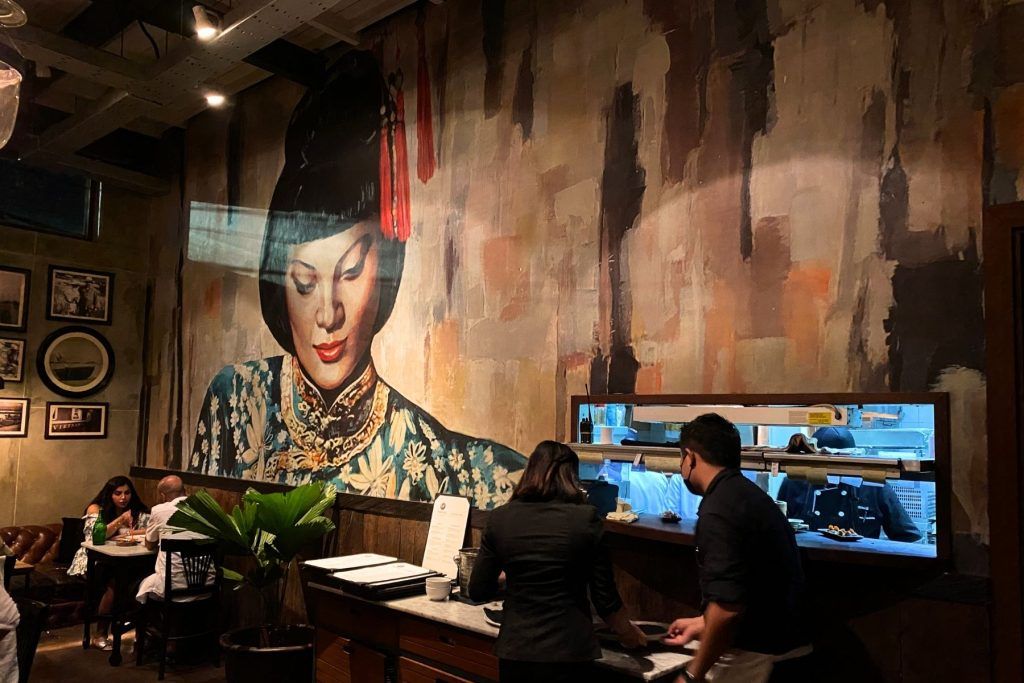 For a taste of local food, you need to make a pilgrimage to Babi Guling Pak Malen, easily the most famous roast pork shop in Seminyak. Visiting Indonesians who are looking to indulge in porcine pleasures head straight for Pak Malen, a warung (local food shop) that has been serving roast pork for over 40 years. Go whole hog—every pun intended—and order the paket spesial daging pake nasi, various cuts and styles of meat, pork sate, gorengan (fried fritters), lawar (Balinese mixed vegetables), sambal, basically everything on the menu but the kitchen sink, served with rice. The feast will set you back the princely sum of IDR70,000 IDR or about US$4.50.
If you want to hang out like a Balinese local, stop at tropical Bias Courtyard to satisfy your all-day cravings from Western to Indonesian food and finish off your meal with an excellent ice cream from Gaya Gelato Lab (mango and coconut if you're staying tropical; pistachio if you're being fancy).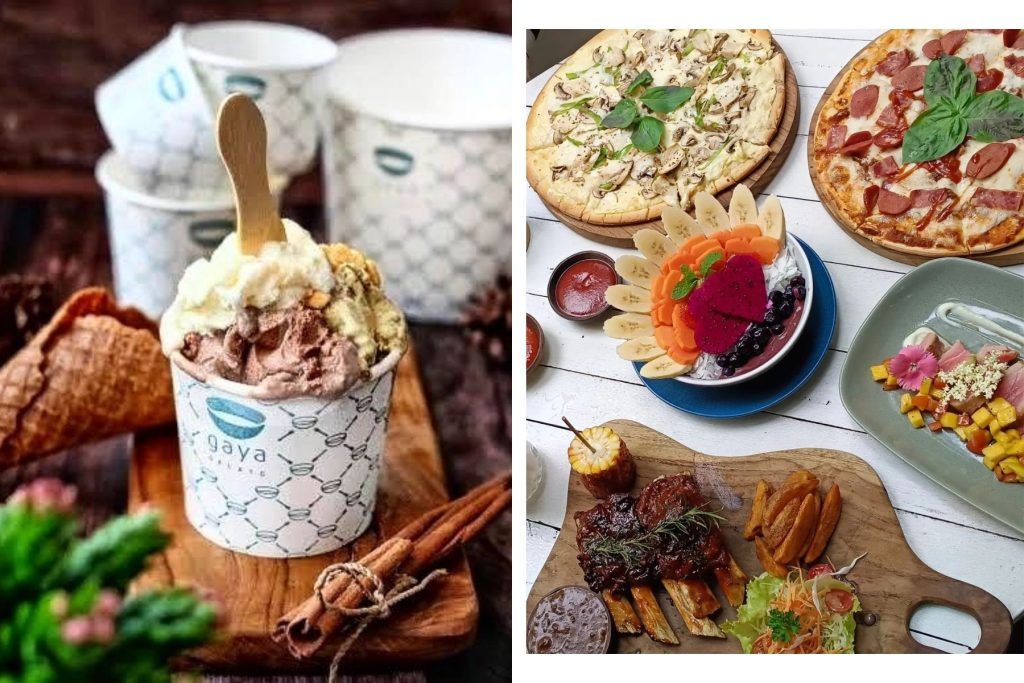 Avani Seminyak Bali Resort is located 10 kilometers from Ngurah Rai International Airport, which in Bali's unpredictable traffic can mean anything from 20 minutes to an hour in travel time. A one-bedroom pool villa starts at IDR3,942,681 per night.
---
  Images courtesy of Avani Seminyak Bali Resort, unless otherwise noted.