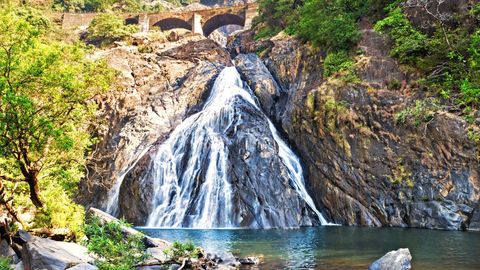 It is that time of the year again. The time when everybody gears up to welcome a gracious New Year wakes up with exciting holiday bells dinging the ambience, and while lazily meeting their deadlines for the remaining weeks, scrolls endlessly for the best places to visit. This time, instead of stopping by the man-made marvels all around how about bookmarking the unbelievable natural wonders of India for a wondrous vacation?
No offence at all to the surprising stunners all over the globe but India as well truly is competitive when it comes to exposing its hidden treasures. The country of glorious diversity consists of innumerable startling tourist destinations that can effortlessly contribute to a "trip-to-remember" adjective to any of your vacations in India. Ranging from famous landmarks in India to best-shopping destinations in India to the most unique cuisines in India as per each of its 29 states, this bizarre country has a store of it all and even beyond.
These are the most unique natural wonders of India With a far-reaching geographical extent and an even greater diameter, India just doesn't stop to astonish the world with its unreal phenomena; both natural and man-made. Right from possessing a gigantic desert of salt to maintaining the charisma of a huge lake created from the explosion of a meteor to owning a magnetic hill, the country isn't labelled as "Incredible India" for no reason. There are so many natural wonders of India that you might even get tired of remembering the mysteries they hold. If you're really someone who gets taken away by such awe-inspiring miracles, then exploring these many corners of India would offer you tons of prized memories.
The unsolved tales of this South Asian country never get old. Undoubtedly, the universe of mankind is genuinely shaping up the world extraordinary with its creative efforts and innovations with every passing day but the very beauty that nature has preserved to date is unmatchable. Most of them are so alluring that they legit make people believe the art of God's creation is no myth. Now, that you're already aware that India is a true blue home to some of the finest natural wonders, keep viewing this article for detailed knowledge about each of these precious locations.
Jump To / Table of Contents Written By