This Island Off The Coast Of Australia Is A Hidden Paradise For Sparkling Wine Lovers
There's a certain quality to the light in Tasmania, an otherworldliness that's only enhanced by the striking scenery. Standing at the highest point of the estate Stefano Lubiana Wines, looking over the vineyards that slope toward the river Derwent, I could see why Lubiana, a winemaker from South Australia, might have gambled on this spot 32 years ago. But it wasn't the glorious view, which stretches out in silvery majesty toward the capital city of Hobart, that brought him to the Derwent Valley. He was chasing a specific dream—to make world-class sparkling wine—and that required a very specific location.
"I was looking for a place with a cool climate but no frost, a variety of soils, and a long growing season," Lubiana told me. Having grown up in a wine-making family, whose ancestors were wine producers in Italy, he was one of the first to recognise that this island state off the southeastern coast of Australia had a climate and topography perfectly suited to his needs. Today, nearly 40 percent of the wine made there is sparkling, and recently that wine has begun to be recognised on the global stage.
All about this island in Australia that is serving world-class wine
In 2020, Decanter, one of Europe's most prestigious wine magazines, named the E. J. Carr Late Disgorged 2004 bottling from House of Arras, in northern Tasmania's Tamar Valley, as the top sparkling in its World Wine Awards, beating out many wines from Champagne and other well-established regions. In June, I took an hour-long flight from my hometown of Melbourne to Hobart, then rented a car and drove 2½ hours to Launceston, Tasmania's second-largest city. (While I didn't have to travel far from home, international guests can make this trip, too—Australia's borders reopened to travellers in February.) Designated a UNESCO City of Gastronomy in 2021, Launceston, which has a population of just under 90,000, is the best jumping-off point for exploring the Tamar Valley, where the bulk of Tasmania's sparkling wine is produced. The place has an almost haunted quality, perhaps because of its history as a brutal penal colony and, before that, the near genocide of its Aboriginal people. But it's also intensely beautiful. In springtime the countryside bursts with lilacs and baby lambs; in winter the days are cold and bright.
For my first night on the island, I headed to Stillwater Restaurant & Seven Rooms, a boutique hotel located in an 1840s flour mill that overlooks the river Tamar—and houses Launceston's best dining venue. After a dinner of charcoal-grilled quail with local mushrooms and a sound night's sleep in a large, vaulted room, I drove 40 minutes north to the House of Arras winery to tour the property and talk with head winemaker Ed Carr.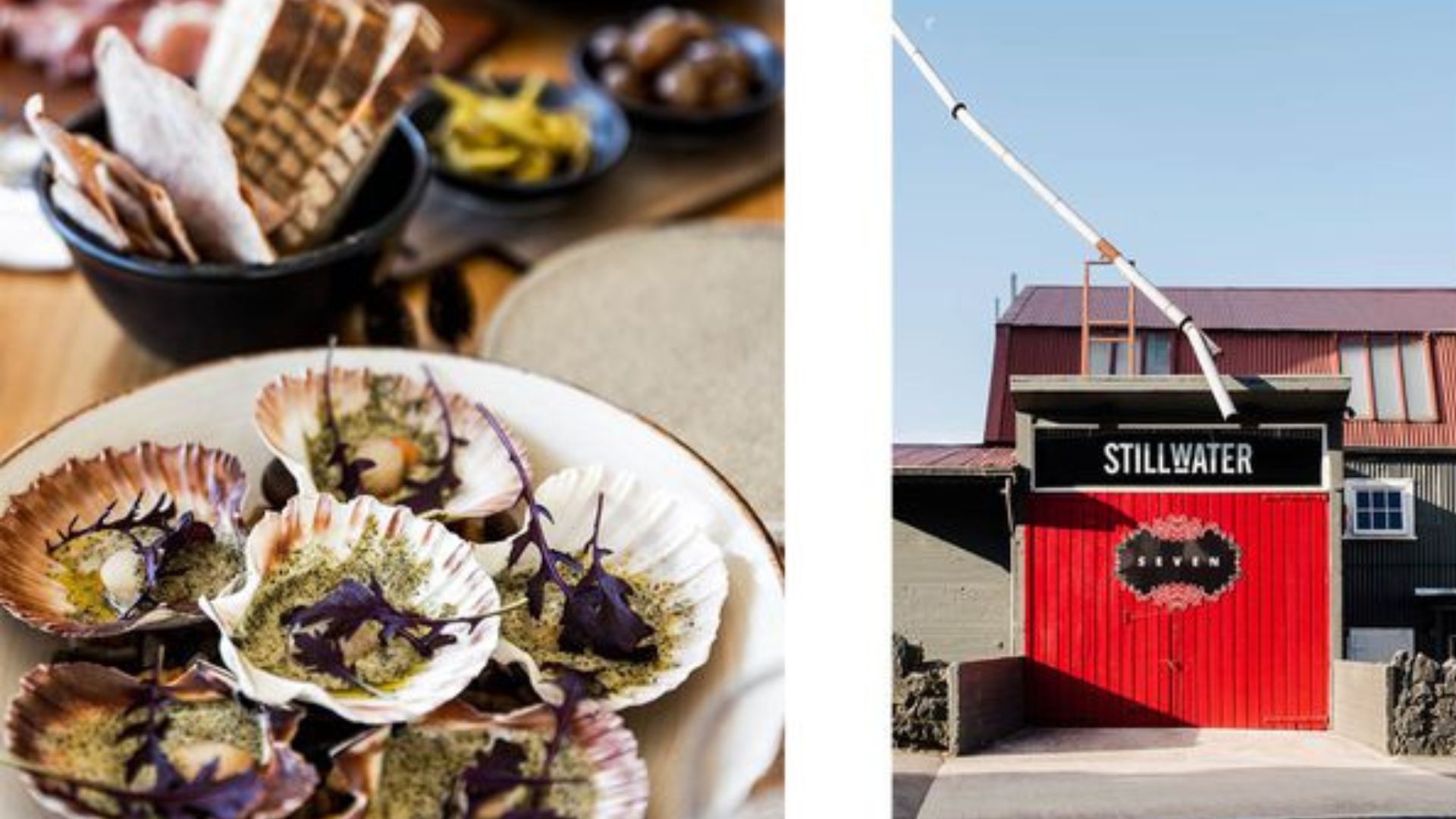 Carr has a long history of wine-making in Tasmania, but started focusing on sparkling when he opened the House of Arras in 1995. While some of his bubblies are made with Chardonnay or a blend of Chardonnay and Pinot Noir, others also contain Pinot Meunier, which Carr says adds to their extraordinary balance and complexity. "We focus a lot on tannic structure, not just sweetness and acid," he said.
It will likely take a fair amount of work to convince the world that Tasmania belongs in the same echelon as the Champagne region, or that the island's sparkling wines can compare to Spanish cava or Italian Prosecco. The best Australian sparkling wine is only sold domestically, so it doesn't enjoy the same international reputation as the country's other top-quality players, such as Shiraz. But the samples I tasted on that trip could stand up to some of the best I've ever had. While each producer has a distinct style, there's a bright acidity, a balance that means these wines are likely to age well for years to come.
Later in the day at Apogee, a tiny vineyard on a hill about a 20-minute drive from Arras, I met vintner Andrew Pirie. His effervescent wines are graceful and delicious enough to drink right on release, and there's no telling how good they'll be down the road. "My first vintage here was in 2010," Pirie said, "and not one of my wines has reached its peak." I also stopped by the impressive tasting room at Jansz Tasmania, one of the largest producers of sparkling wine in the state and one of the few labels you're likely to find in the United States. To get the full experience of what Tasmania has to offer, you really need to go there.
Which is no hardship. The next day, I drove back to Hobart via Highway 1, stopping at several of the vintage shops and cafés in the small towns dotting the route. I thought about the island's changing scene as I pulled up to my hotel for the night. A few years back, the bulk of Tasmania's accommodation choices were cute bungalows available to rent on Airbnb. Now boutique hotels have joined the fray, including the Rox, a set of luxury apartments, some modern, others stylishly vintage, in Hobart. Two of the units, housed in a converted schoolhouse, are soaring brick-walled spaces decorated with Tasmanian pottery and art. I spent the day at the Museum of Old & New Art, one of the state's most popular tourist attractions, built on the grounds of the still-functioning Moorilla Estate, which produces some fantastic sparkling wines on site. In 2013, the team behind the museum launched Dark Mofo, a winter-solstice arts festival inspired by ancient rituals. During the two-week event, the sidewalks, bars, and performance spaces of Hobart's hilly streets fill with revellers taking part in the fantastic food and drink scene that's emerged over the past decade.
That night I ate at Dier Makr, a moody, dimly lit little restaurant known for its extremely modern—yet somehow utterly unpretentious—cooking. I tried duck fish tartare layered with bright slivers of radish, as well as a foamy, delightful amalgam of sunchoke and cheddar. Along with a glass of bright—dare I say world-class?—sparkling wine, it was a meal worth travelling hours, or even days, to experience.
This story first appeared on www.travelandleisure.com