Travel + Leisure Luxury Awards Asia Pacific 2023 reveals our readers' picks of the best hotels, pools, spas and even general managers in Vietnam. And with the arrival of Michelin, we can now list plenty of prize-winning reasons for you to visit. THOUGH IT IS ON TRACK to attract 8 million foreign visitors this year, Vietnam is still a largely overlooked, and underrated, destination. If you're not yet in on the secret, now is the time to come and discover its 3,000+ kilometers of coastline, two bustling urban centers and everything from misty mountains to tropical islands, UNESCO heritage sites to a golf player's dream come true.
Hotels are popping up all over the place and more and more new hotels are joining international groups like Marriott, Accor, IHG, Minor or Meliá. But Vietnamese brands like Fusion and Wink are making a splash too.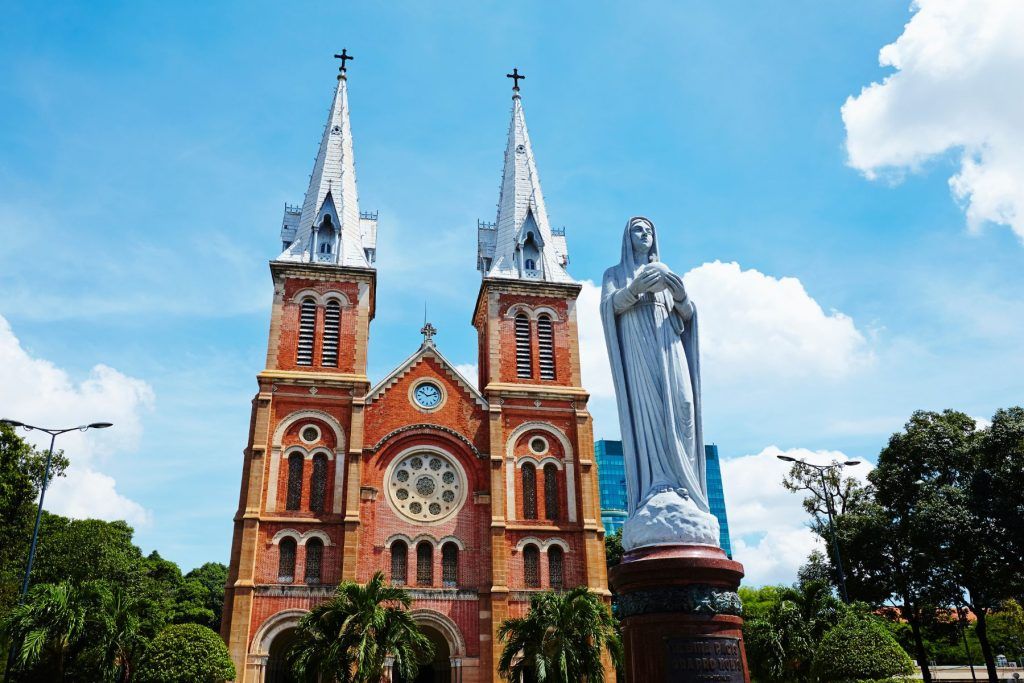 Saigon (aka Ho Chi Minh City) and the capital Hanoi are already on the map. The dramatic panoramas of Halong Bay and sandy beaches of Phu Quoc draw crowds. But you can also follow the lead of Vietnamese travellers themselves, who turn to some less obvious destinations like the historic city of Hue, or seaside destinations like Ninh Van Bay near Nha Trang.
Of course one of Vietnam's biggest draws is its rightly famous street food and local specialities. Both Saigon and Hanoi also boast a vibrant modern food scene, and that is growing too in places like Danang and Hoi An. And the latest news is that the country's culinary excellence has been crowned with stars discerned by that famous red guide book.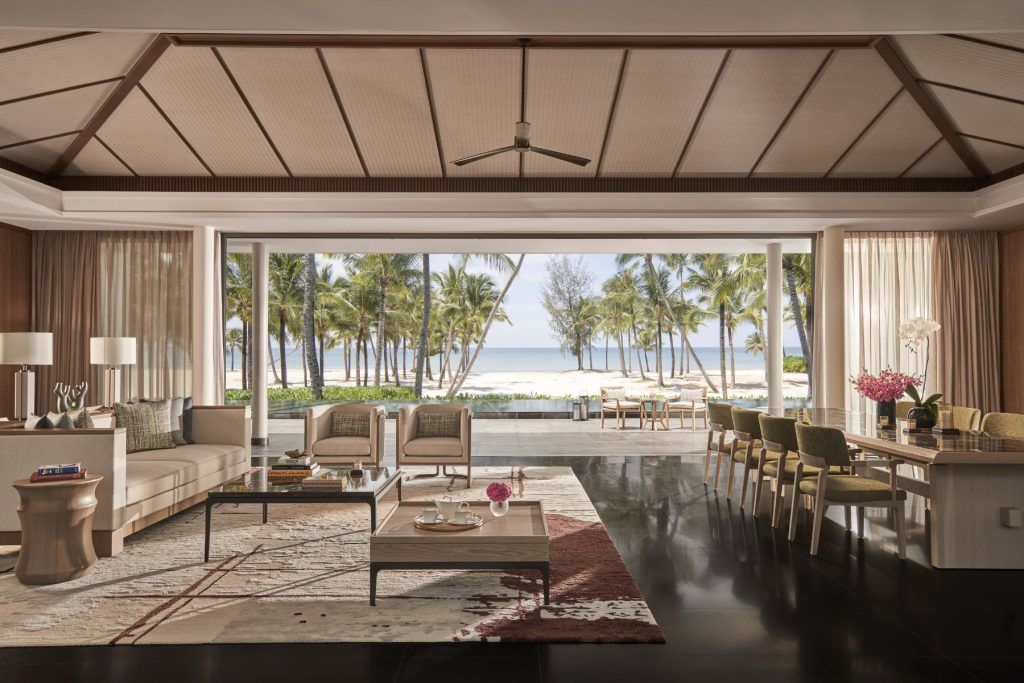 It's not surprising that Regent Phu Quoc is walking home with the Best Beach and Island Resort in Vietnam trophy. The property doesn't scream opulence; it whispers it, in the form of elegant sight lines, and spacious suites and villas that afford absolute privacy, all conceived by Clint Nagata's Blink Design studios. But don't miss the other resorts on this list like the quiet elegance of Zannier Hotels Bai San Ho (No. 5) or the exceptionally green Six Senses Ninh Van Bay (No. 8).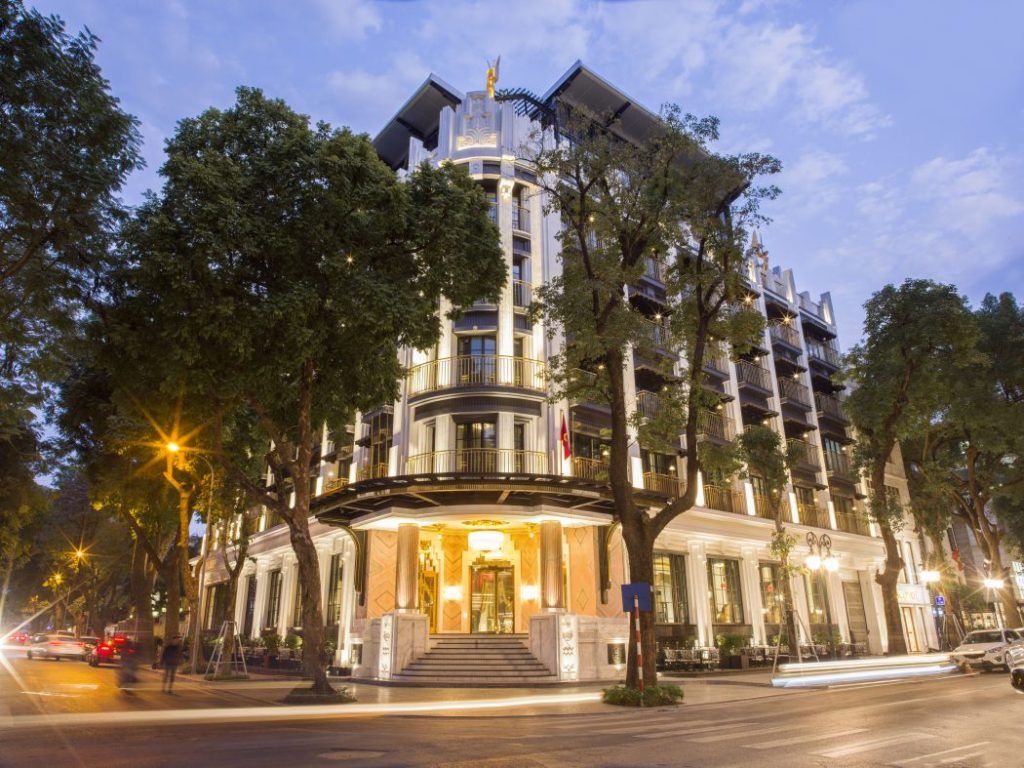 Best City Hotel winner Capella Hanoi is dripping with drama. The suites tell the stories of famous artists and performers; the penthouse Hudson Rooms is urbane, while Hibana, the precision teppanyaki, is simply exquisite. There is even a resident diva who sweeps through the lobby every evening at 6. Meanwhile, runner-up, and next-door neighbor, Sofitel Legend Metropole is the grande dame of Hanoi, Reverie Saigon (No. 4) exudes gaudy opulence in the best possible way and Mia Saigon (No. 5) boasts a peaceful riverfront location and a private art collection.
To the ancient capital of Hue, where Best Upcountry Hotel winner Azerai La Résidence exudes old-world charm. Other runners-up of note are its sister Adrian Zecha-helmed property Azerai Can To (No. 6) in the Mekong Delta or the Anantara Hoi An (No. 2) just outside the UNESCO listed historic center of Hoi An.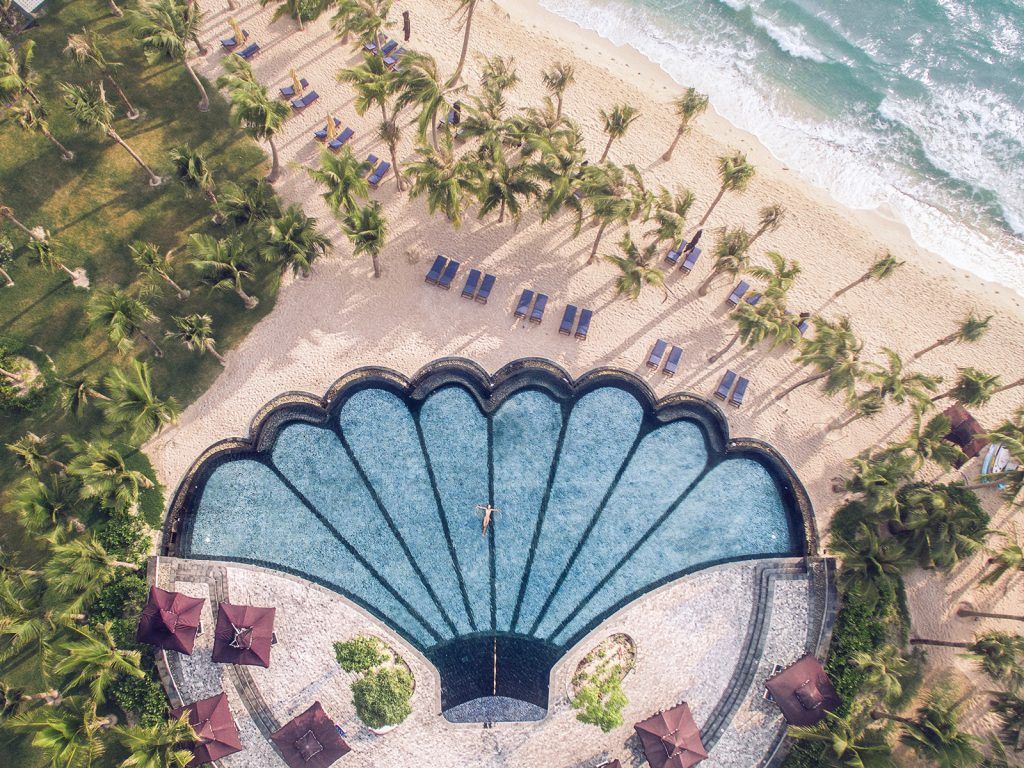 JW Marriott Phu Quoc wins the Best Hotel Pool prize for its sun pool, sand pool and distinctively shaped shell pool that are so attractive that they might make you forget that you're by the sea. TINH, the wellness retreat located at La Veranda Phu Quoc is named Best Hotel Spa in Vietnam for its organic spa treatments and wellness journeys that help you achieve your health goals, whatever they are.
Alexander Schoell, your favorite General Manager, who heads Renaissance Riverside Hotel Saigon, is personable, always ready to greet guests in the lobby. He runs one of the capital's most popular event spaces. Newly promoted Dennis Laubenstein of Capella Hanoi is another GM who does his job in a delightfully personal, personable and enthusiastic style. Best Beach + Island Resorts in Vietnam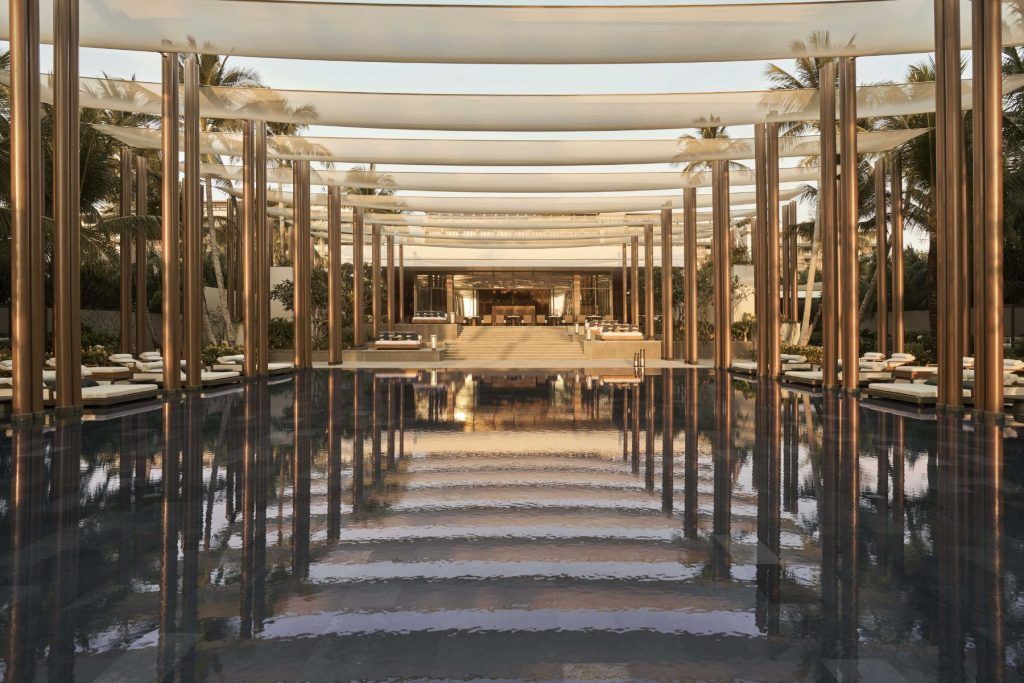 4. Four Seasons Resort The Nam Hai, Hoi An
9. Hyatt Regency Danang Resort
Best City Hotels in Vietnam 2. Sofitel Legend Metropole Hanoi
4. The Reverie
5. Mia Saigon
8. MGallery Hotel des Arts Saigon
10. InterContinental Hanoi Landmark72
Best Upcountry Hotels in Vietnam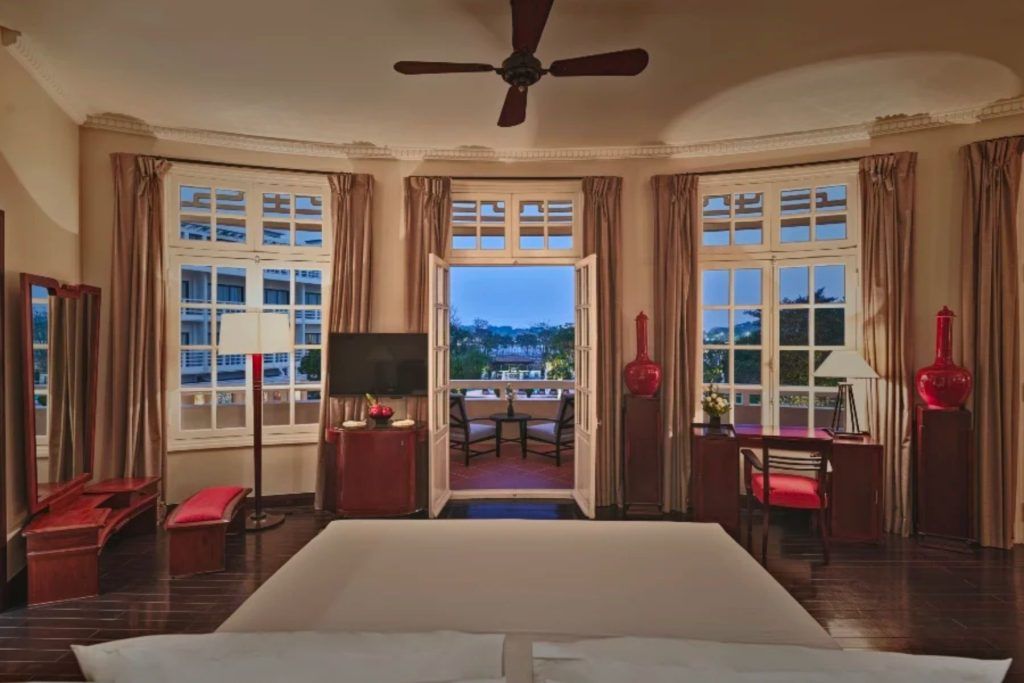 3. Hôtel de la Coupole – MGallery
5. Alba Wellness Valley by Fusion
7. Melia Ba Vi Moutain Retreat
8. Hotel Perle d'Orient Cat Ba
10. Topas Ecolodge
Best Hotel Pools in Vietnam
1. JW Marriott Phu Quoc Emerald Bay Resort & Spa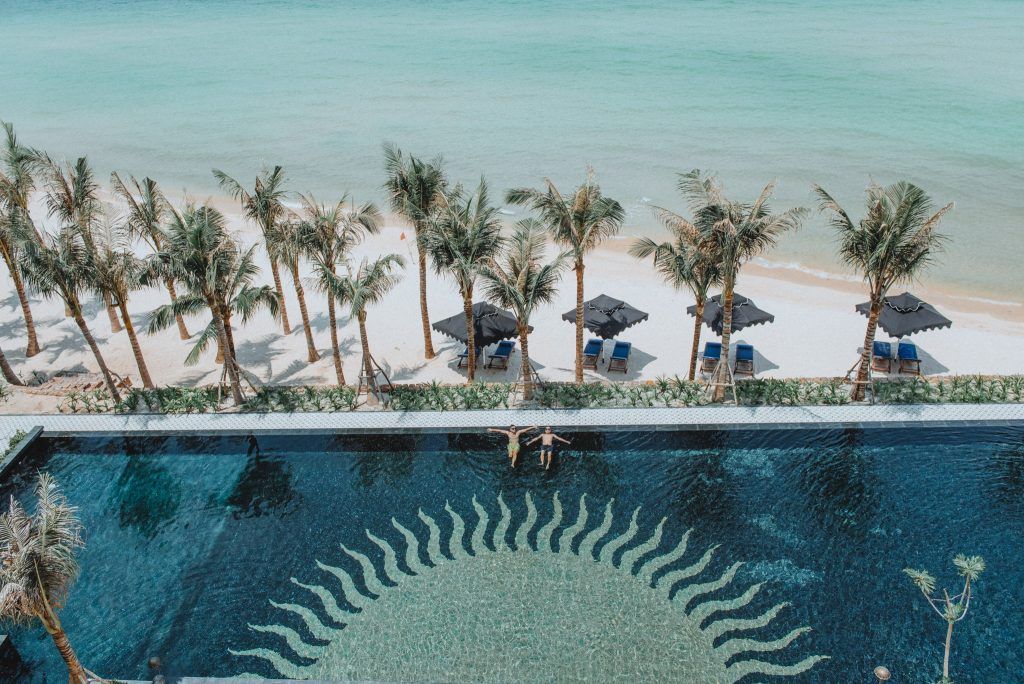 2. Hyatt Regency Danang Resort
3. Pullman Phu Quoc Beach Resort
6. InterContinental Danang Sun Peninsula
10. Four Seasons Resort The Nam Hai, Hoi An
Best Hotel Spas in Vietnam
1. La Veranda Resort Phu Quoc – Mgallery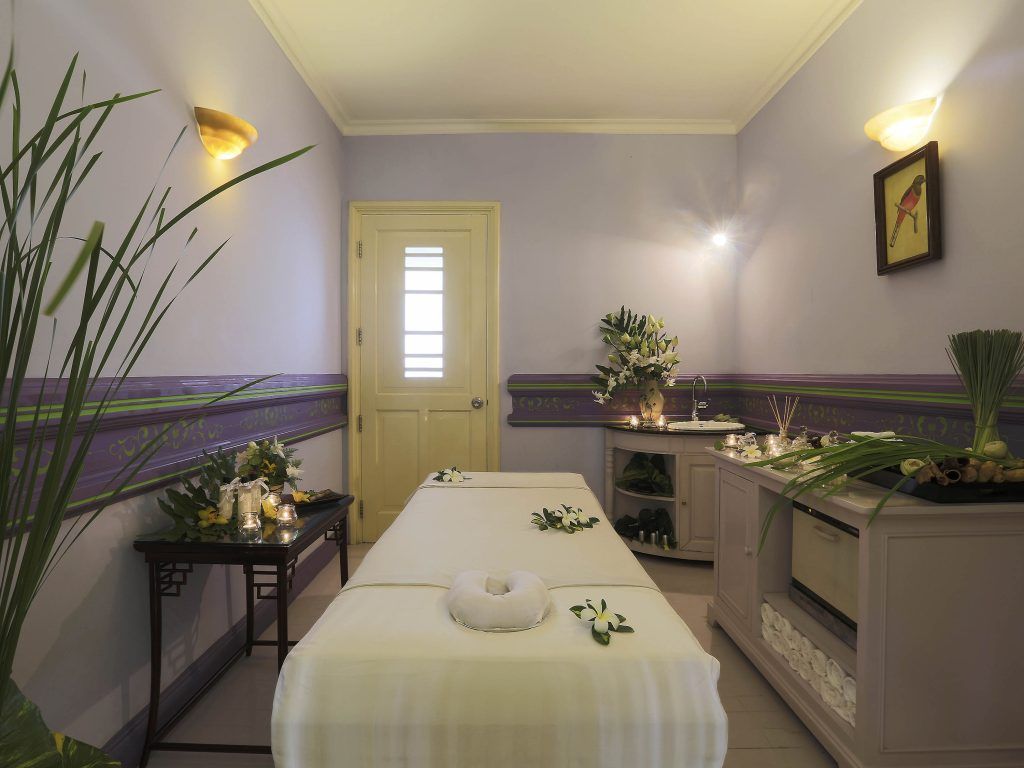 2. Hôtel de la Coupole – MGallery
3. Alba Wellness Valley by Fusion
7. Alma Resort
8. InterContinental Danang Sun Peninsula Resort
Best Hotel General Managers in Vietnam
1. Alexander Schoell, Renaissance Riverside Hotel Saigon
2. Dennis Laubenstein, Capella Hanoi
3. Jai Kishan, New World Phu Quoc
4. Kristian Petersen, JW Marriott Phu Quoc Emerald Bay Resort and Spa
5. Joy Arpornrat Kuekthong , Amanoi, Ninh Thuan
Read on for the full lists of our readers' picks of the Best Hotels, Spas, Pools and more in Vietnam for 2023. And for all of this year's Luxury Awards Asia-Pacific winners, click here.
---
Lede image courtesy of Six Senses.